The long awaited, fan demanded, 10th generation Civic platform, 2017 Type-R, or is it a 2018, is the performance car that Honda legends are made of. One would be hard pressed to find a new car release, outside of Acura's NSX , that's generated greater passion, or more media driven hype, in Honda performance enthusiast.
Rather or not, you'll ever see a 2017 Honda Civic Type-R driving the roads of a town or city near you is another question. This Honda Civic will be the most limited production Civic in the mark's 4 decade history -- it's also the first Civic to wear the Type-R designation in North America.
By all accounts, some Honda Dealers are "marking up" 2017 Civic Type-R MSRP by as much as $10,000. I'm not surprised. In speaking with Honda engineers and our friends at Honda public relations, the U.S. market will be limited to 1100 units or so. Sure, if there's demand, Honda will manufacture more Civic Type-Rs, but not many more.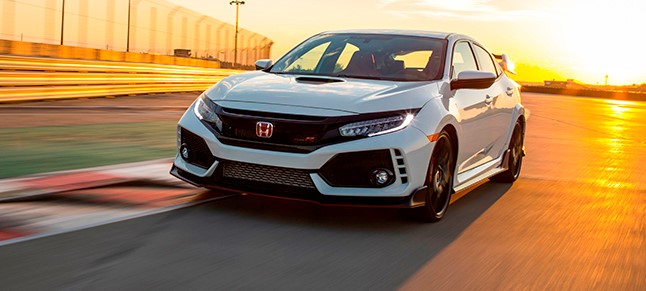 In Eugene, Oregon we find one Civic Type-R listed for MSRP $39,775 +
As predicted last year by Honda-Torque News, when the smoke is cleared, you won't find a 2017 Civic Type-R rolling off the lot for Honda's suggested MSRP. Our friends at Kendall Honda in Eugene, Oregon, have one 2017 Civic Type-R listed on their website. There's a glitch or two in the listing, including an "automatic" transmission -- no such things boys! It's red on a black interior -- there are no trim package options for Civic Type-R, (yet) what you see is what you get. If you see a 2017 Civic Type-R rolling through your neck of the woods, Honda-Torque News would love a picture or two. Happy hunting.