Barracudas, Camaros and Mustangs, oh my! Some incredible muscle cars are heading to the Mecum Auction in Las Vegas, Nevada, November 9-11, 2023. The auction will take place the week after the huge Specialty Equipment Market Association Show, or SEMA aftermarket show, which draws hundreds of thousands of automotive fans to the city. The vehicles are part of the Holden Grace Collection and include rare collector cars from 1965-1977. All of the classics, like this superb 1970 Dodge Charger, headed to the auction block have huge V-8 power.
1970 Dodge Charger R/T
The Factory V-code 440 Six Pack Charger R/T is one of only 337 built with a Torqueflite automatic transmission. It also has power brakes which makes it a stellar option if you intend to drive it in auto shows. While some collectors want manuals, the automatic with power brakes makes it so much nicer to manage. The bright red is stunning next to the black interior. When Dodge unveiled its future Dodge Daytona EV muscle car, it borrowed heavily from this beautiful design.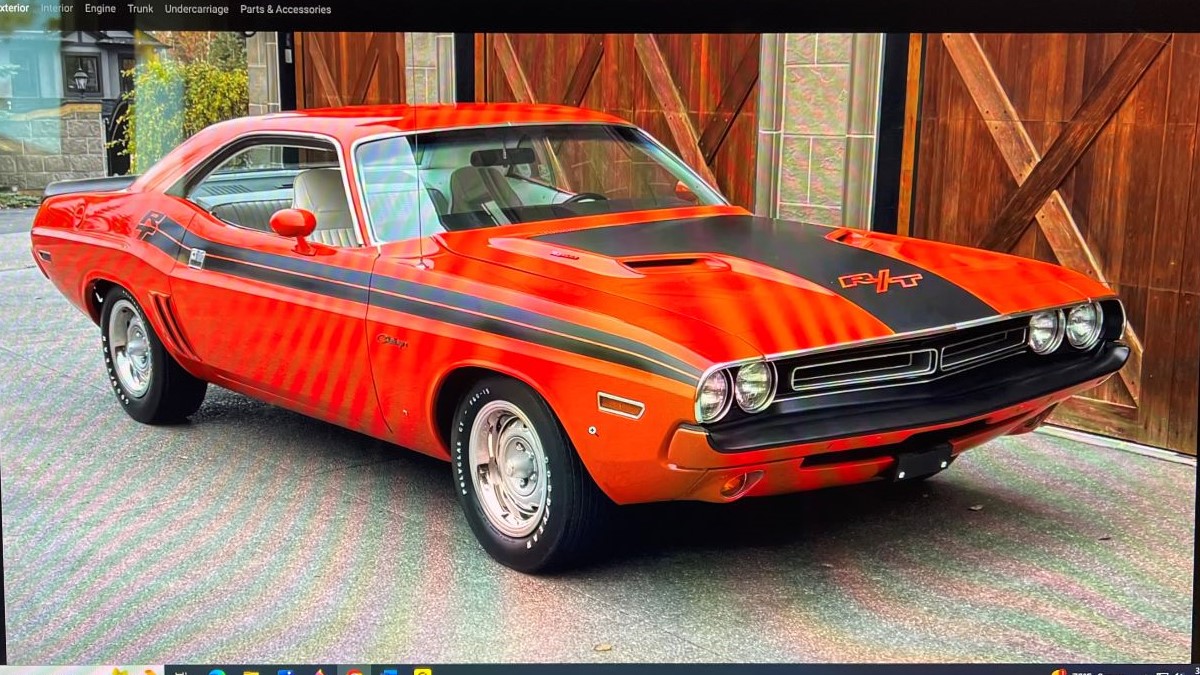 1971 Dodge Challenger R/T
This guy knows his muscle cars because there is also a 1971 Dodge Challenger R/T fully restored in HEMI orange. The Challenger had a 3-year rotisserie restoration to factory specifications with only 5,668 miles driven since then. It has power everything and an automatic transmission. The Challenger has an N-code 383 CI Magnum V-8 engine.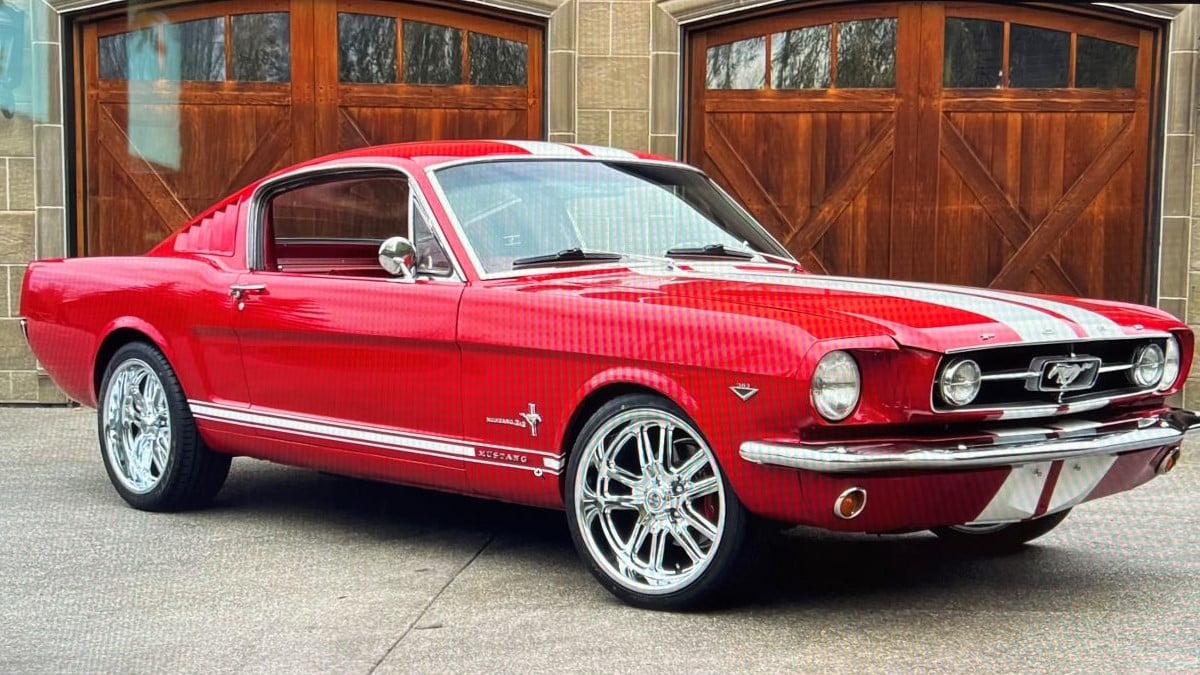 1965 Ford Mustang
There is also a fully restored 1965 Ford Mustang Fastback with a 504 horsepower V-8. The Mustang is also a stunning Rangoon Red with painted Shelby-style racing stripes. The automatic is sure to turn heads at every car show you attend. Again, diehard gear heads swear that you have to have a manual, but in reality, automatics are easier to drive and easier to resell because most younger people don't know how to drive them.
Two Incredible Plymouth Barracudas
The collection going up for auction includes several one-of-a- kind cars that you rarely if ever see at car shows. There are two Plymouth Barracudas, one is a 1968 Fastback that is advertised with no reserve. It is a V-8 with automatic transmission. There is also a 1970 Barracuda Pro Touring V-8 model that does have a reserve price. They do not say what the reserve is.
There is also a 1970 Chevrolet Camaro Z28 V-8 four speed and a 1977 Pontiac Firebird Esprit Skybird complete with window sticker and build sheets.
For more information on the these and the other muscle cars heading to the Mecum Auction in Las Vegas, November 9-11, 2023, just check out the Mecum website.
Mecum Photo
Mary Conway is a professional automotive journalist and has decades of experience specializing in automotive news analysis. She covered the Detroit Three for more than twenty years for the ABC affiliate, in Detroit. Her affection for the Motor City comes naturally. Her father ran a gas station while Mary was growing up, in Wisconsin.
Follow Mary Conway at @MaryConwayMedia and send her car news tips for future stories.