As viewed on the revolving Honda stage of the Los Angeles Auto Show when first introduced to the public last November, the 10th generation Civic Coupe evoked thoughts of Civic Si, and a nagging question or two as to why Civic Si had apparently disappeared from the lineup.
What was Honda's marketing game plan in the exclusion of Civic Si from the 10th generation lineup? While there is no shortage as to speculation presented by my associates of the national automotive press corp, I believe the absence of Si from the 10th generation Civic lineup comes down to two factors, cautious marketing and performance engine manufacturing capacity.
Made in Alabama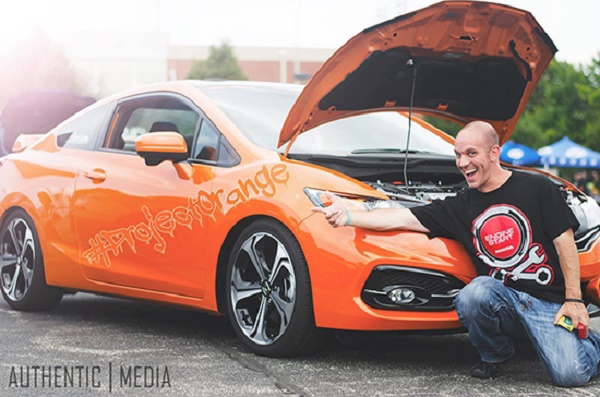 As stated by Hondapro Jason and others, the 2017 Civic Si may sport a detuned 2.0 Liter EarthDreams ™ turbocharged VTEC engine. You that follow Honda news most likely know that the 2.0 Liter turbocharged engine recently came on line at Honda's Anna,Ohio engine plant.
Presently, the 2.0 Liter earmarked for future Civic Si application is dedicated to the English built 2016 Civic Type-R, which raises another question. Why not simply dial up the boost on the 174 horsepower 1.5 Liter turbocharged mill residing under the hood of the 2016 Civic Touring?
Here's the problem
The 9th generation 2015 Civic Si produced 30% greater horsepower than a standard 1.8 liter i-VTEC Civic engine. Assuming that the present Civic Sedan Touring pegs the Dyno at 174 horsepower, to attain comparable Si performance, the 1.5 Liter turbo must be boosted to reliably produce 226 horsepower and no less than 200+ ft lb torque; a tall order for a relatively low revving small displacement 4 cylinder engine.
With much ado about Civic Type-R, we find no mention of Civic Si in Honda announcements

The truth of the matter: A.H.M.C. has not promised the delivery of Civic Si of any variant for model year 2016. Instead, Honda has focused marketing and subsequent public interest on the 2016 Civic Sedan, with a much-like Si performance "Touring" trim option, all the way down to the red-piping-trim seats and perforated brake and gas peddle. Missing here is the much loved close throw 6 speed manual transmission and a pony or two.
Nothing surprises us when it comes to Honda
Looking to the media launch of 2016 Civic Coupe in February, I wouldn't be surprised if Honda drops a Civic Si preview bomb at the event. Torque News will keep you posted here.