Reinvented Honda Pilot voted New England Winter Vehicle of the Year
Friday evening found NEMPA (New England Motor Press Association) members voting 2017 Honda Pilot their highest honor for winter ready urbane assault vehicles. My Torque News associate John Gorman attended the M.I.T. staged awards ceremony and kindly shared it with me Friday evening. Our thanks to John, NEMPA and Wheels T.V. Check out the attached video
Honda Pilot offers exceptional variable traction modes
This award is a big deal for Honda, and has been bestowed on the maker by a group of auto writers that have not only driven all of the competition in the midsize crossover, SUV segment, but also live in a region that benefits from Honda's patented push button electronic activated ITM (intelligent traction management) system, now available in FWD (front-wheel-drive,) or AWD (all-wheel-drive.)

I first experienced the all new 2017 Honda Pilot here, and was just a bit blown away by not only how refined Honda Pilot was -- as to 2-lane country road and highway drive dynamics --but also Pilot's Acura MDX interior accoutrements, available Honda Sensing ™ features, and the mid-blowing variable terrain traction control and tow capability. Read my latest 2017 Honda Pilot drive review here.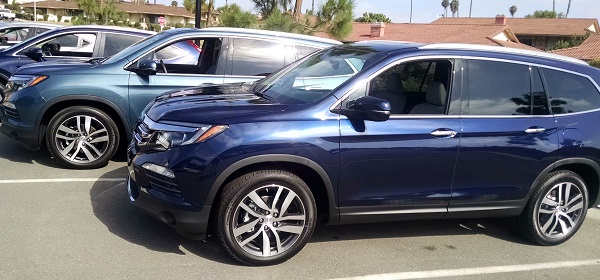 Truck tough, well sort of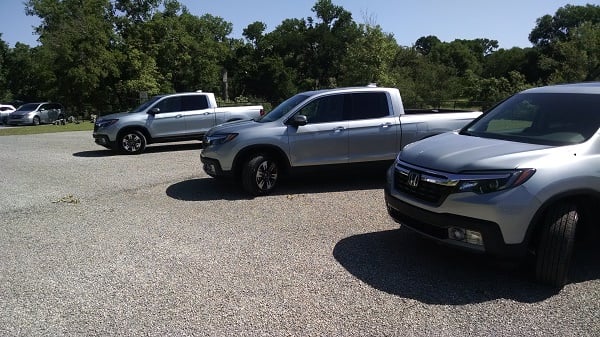 As a side note: Torque News recently returned from the 2017 Honda Ridgeline Pickup San Antonio , Texas media launch. There's no mistaking the family resemblance between Honda Pilot crossover and Ridgeline Pickup. However, there is a measurable truck-tough difference when examining Ridgeline suspension and drivetrain components. Read my initial Ridgeline drive impressions here.