Honda tops 4 categories in USN '2017 Best Cars For Families'
The redesign 2017 CR-V is the most refined drive and ride experience in the segment
That's how we see it, after driving most if not all of the offerings in the compact crossover, SUV segment. According to the auto review crew at U.S. News and World Report, Honda CR-V is the best overall, family accommodating offering in the 2-row compact SUV segment, and edges out Hyundai Tucson, and Ford Focus for the top honor. Read my latest take on 2017 Honda CR-V Touring here.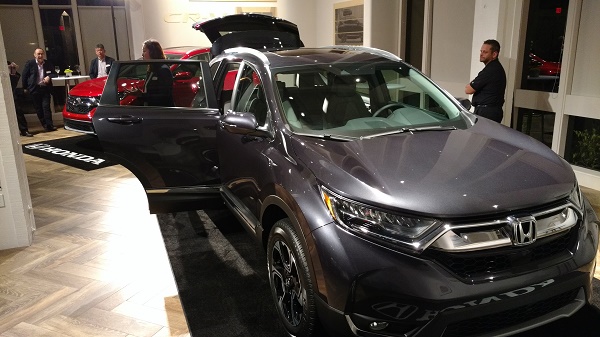 2017 Honda HR-V is the mighty 2-row subcompact CUV that could
What can I tell you? After putting several thousand miles behind the wheel of Honda HR-V on 3 separate occasions, I'm sold on the Honda Fit world platform crossover's coupe-like good looks, magic seat utility, and yes, the drive dynamic of Honda's entry crossover -- so are the guys and gals at USN. Based on industry-wide automotive review, consumer feedback, and a very comprehensive list of standard and optional features, HR-V beats out Jeep Renegade and Buick Encore for the win.
Honda HR-V is lining up to be a viable replacement for the long-gone subcompact Honda Civic, with a twist. You can purchase this 5-door subcompact hatchback with a real-time all wheel drive option. Read my latest take on Honda HR-V here.
2017 Odyssey minivan is the cruising "couch," of Honda's line up

Yes, you'll find seating for up to 7, a built in vacuum system, beverage cooler, and drop down entertainment options for the second row. But, what I personally like the most about Honda's much refined family transport unit is the ride dynamic. This front wheel drive, V6, automatic minivan rides like butter over the roughest of paved surface, with ample acceleration and passing power when called on.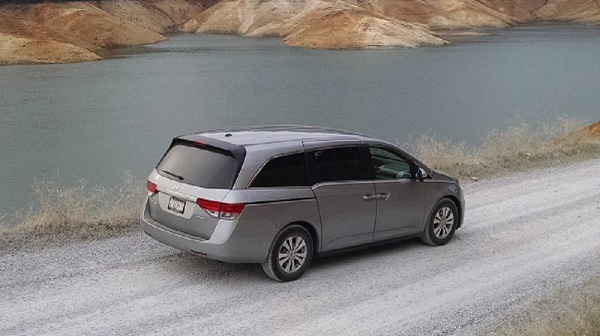 Easy to look at, and affordable to own and operate, NSN gives the winning nod to Odyssey for 2017, beating out the award winning Chrysler Pacifica, and Chrysler Pacifica Hybrid for the top honors in the minivan segment. Read my latest take on 2017 Honda Odyssey here.
2017 Honda Pilot presents measurable standard purchase value and performance

Coming off of a recent trip to Los Angeles behind the wheel of Pilot Elite, I'm not surprised by this announcement, although beating out Toyota Highlander and Traverse, will not be taken lightly by my Toyota and Chevrolet owning friends. They're all good, Pilot just does it a little better at a lower MSRP. Through Pilot, Honda presents the perfect family accommodating combination of best in class fuel efficiency, 5-Star safety rating, and up-tic interior fit and finish that rivals the premium 3-row SUV class. And, Pilot is effortless to drive. Need up to 8 seats, check out 2017 Pilot. Read my latest take on 2017 Pilot Elite here.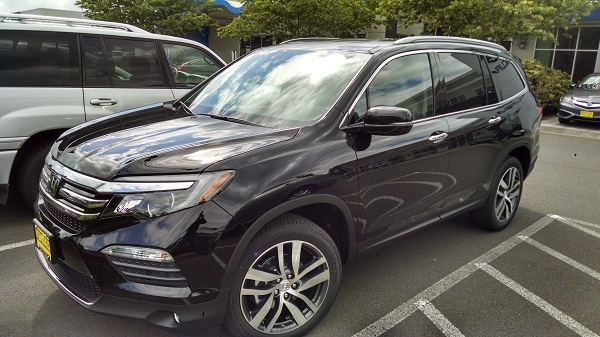 A closing thought or two

American Honda Motors tops 4 categories in the much coveted USN "2017 Best Cars for Families," because this mostly manufactured in America car and light truck maker consistently produces well designed, reliable, reasonably priced, standard feature packed, top safety rated cars, crossovers, and SUVs -- in this instance, with a focus on the wants and needs of the family oriented consumer.
I've driven them all, and recommend a comparative test drive to anyone considering a new car lease or purchase.