Why Honda HR-V continues to dominate subcompact SUV segment
This week, Honda HR-V, Fit, and Acura MDX top their respective segments as U.S. News and World Report's "Best Cars for The Money." The competition as such is decided by consumer driven data collected by the USN team, as well as a general consensus of the automotive press, ascertained by U.S. News through the reading of initial impressions and hands-on drive review.
Although rather diminutive in size and horsepower, 2017 Honda HR-V lives surprisingly large behind the wheel, and where it counts, in the second row. This Fit-world-platformed crossover comes standard with the Fit inspired "magic seat" second row. A rather transformer-like configuration, that when folded, creates a rather flat, tall object cargo deck. We take HR-V camping for 4.
According U.S. News, 2017 Honda HR-V beets finalist Mazda CX3 and Jeep Renegade to the finish line through superior initial quality, performance and outstanding value MSRP. I compare Honda HR-V and Mazda CX3 here.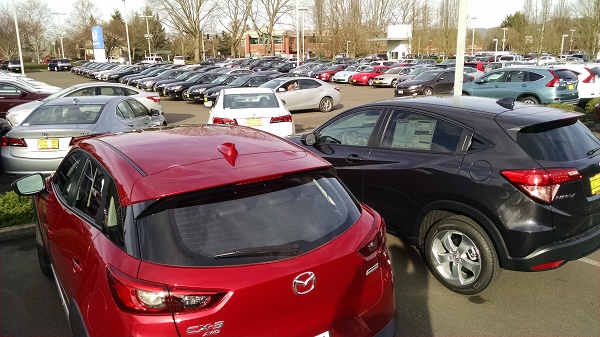 Toyota forgot the all-wheel-drive option, Honda didn't
I've had HR-V off road more than once. This truck guy was impressed. Presenting coupe-like styling, ease of in-city parking, and a rather stable and reasonably quiet freeway travel, 2017 Honda HR-V comes in right behind CR-V in the Honda light truck lineup, a good place to be as American Honda Motors continues to expand its tire print in North America.
According to USN: Is the Honda HR-V a Good SUV?
The 2017 Honda HR-V is a strong example of a well-rounded, affordable small crossover. Thanks to ample room inside, you can ferry four adults comfortably and carry a good amount of cargo. Space isn't the only good thing about the cabin, as the HR-V also boasts an upscale design with premium materials. Behind the wheel, the HR-V delivers a pleasant ride, with stable cornering abilities and a knack for absorbing rough bumps in the road.
The Honda HR-V is the winner of the 2017 Best Subcompact SUV for the Money award because it has the best combination of quality and value in the class.
There are a few downsides, though. Just one engine is available, and though it only provides moderate power, it works well with either a manual or a continuously variable transmission (which functions like an automatic). If you want a touch-screen infotainment system, you'll have to upgrade to the second trim level or above. Even then, the system is convoluted and can be overwhelming to use. Despite these shortcomings, the HR-V is a very good vehicle overall.