Civic Type R, Red Bull Civic, Custom Ridgeline take on 2016 SEMA Show Las Vegas
For me and other Honda, Acura race fans, rather streetcar, Euro-series racing, Autocross, Indycar, IMSA, PWC, or off road motorcycle racing, Honda and Acura's display at 2016 SEMA Show will be a bit of a mind blower. I touched on Acura NSX GT-3 here.
The final Civic Type-R concept car arrives in North America
Although we covered the world debut of the near-factory trim and specification pre-production Civic Type R at the Paris Show, North American Honda fans in attendance of the 2016 SEMA Show now have the rarefied opportunity to preview a Civic Type-R concept car that's most likely very close in trim and specification to the production offering slated for release to the U.S. -- sometime in 2017.
My friends at American Honda have gathered a collection of no fewer than 9 race or street modified Civics and 3 customized Ridgeline Pickup trucks for this years display, with a compliment of Power Sport offerings. The Civic side includes the Civic Red Bull Autocross car, and the SEGA Sonic Civic -- something that Honda believes will please even the most discerning Honda fan. 2015 SEMA Show Las Vegas was very cool!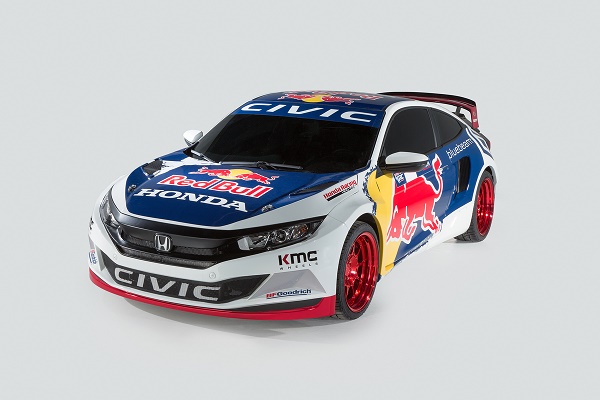 Custom Ridgeline Pickups
As in the past with Honda Fit, HR-V and Odyssey, the best selling minivan in the segment, Honda drops the sheets on what I hope to be some seriously modified Ridgeline street fighters. I'm already drooling just thinking about it. For hardcore Civic fans, Honda presents "Civicpalooza," with 9 off the charts modified Civic's. Reads like it may be well worth jumping on the plane for Vegas. We'll see you there.