6-speed manual transmission now available in 2017 Civic EX-Turbo
For ultimate shift control freaks like myself, manually holding a shift point up to the Red-Line adds a certain measurable sport-kick to my daily drive routine. Honda's 1.5 Liter fuel injected turbocharged 4 cylinder VTEC gasoline 4 brings an exceptional near-instant-on torque, to what is once again the #1 selling compact sedan in North America -- this engine demanded a 6-speed manual pairing -- Honda answers the call.
Ultimate shift control + 5 lb-ft torque

According to Monday morning Honda News: 2017 Honda Civic EX-T (turbo) Sedan and Coupe begins its annual migration to dealerships Tuesday. sure, you might find one. For 2017, Honda's best seller is largely a carryover from 2016, with the addition of a "standard" 6-speed manual transmission (always available on the entry level 2.0 Liter) added to the Civic EX-T and Touring, Sedan and Coupe, and a stereo upgrade.
With Honda's exceptional constant variable transmission (CVT) now available as an option. I drove a prototype Civic turbo 6 in San Diego California, it definitely showed promise.
Manual transmission shifters easier than you think
Granted, I've been operating a manual transmission since Mick Jagger was a kid. So for me, and others who prefer to do there shifting manually, or via steering wheel mounted paddles, the now available 2017 Honda Civic EX-T 6 M.T. is a natural! This little detail once again changes the compact car game in Honda's favor.
With a beginning MSRP of $18,740 for the basic Civic Sedan, and $18,150 for this car, when measured directly to the competition, dollars to donuts, the total drive and ride package that is Honda Civic, just blew past the compact near premium car segment in manual 6-speed overdrive.
For those of you who have never driven a manual transmission, no worries! Putting Civic's segment topping 174 horsepower/167 ft-lb torque to the road and holding it, just got much easier.
Honda engineering has reduced the clutch pressure to nil, while presenting a very-fool-proof, easy mesh, close throw, 6 speed manual transmission -- well worth the very short learning curve. Most will master "the shift" in minutes. (no more than a day or so) Take a look at the all new Civic Hatchback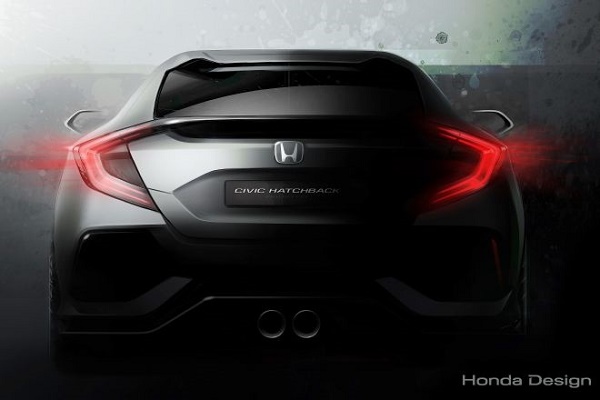 .
The Civic Sedan EX-T 6MT comes to market with a beginning MSRP of $21,550

My friend Mr Jeff Conrad is excited about it! "This has been a tremendous year for Civic, starting with the Sedan and Coupe setting sales records and leading the compact segment," said Jeff Conrad, senior vice president and general manager of the Honda Division. "For 2017, we're thrilled to boost the Civic lineup by pairing the manual transmission with the 1.5-liter turbocharged engine – something we know our customers are very excited about."
A factoid from Honda: Since the introduction of the 10th-generation last year, Civic has received numerous awards and accolades, including the 2016 North American Car of the Year for the Civic Sedan, and has earned the highest-available collision performance safety ratings from both NHTSA and IIHS with the addition of Honda Sensing™.
The Civic has led the compact car segment in sales for nine of the past ten months and has been the most popular car in America with under 35 year olds in each of the past six years, with the exception of 2014, when Honda Accord was #13. Late last month, Honda added a sporty new Civic Hatchback variant to the lineup, with Civic Si and a radical new Civic Type-R joining next year.
There's that Si mention again...