2017 Ridgeline Ad captures the versatility of Honda's pickup truck [Video]
The all new 2nd generation 2017 Honda Ridgeline pickup truck stars once again in an exceptional demo-advertisement. While this one doesn't feature singing sheep, it does demonstrate the versatility of Honda's one and only North American pickup truck offering. We first experienced the reinvented Ridgeline in San Antonio.
Rock drop tough, off road capable and toy hauling happy
I've yet to read a negative auto press review of Honda's unibody slant on the American midsize pickup truck. Honda engineering developed 2017 Ridgeline with the part-time pickup truck user in mind. Featuring a car-like ride, the largest crew cab in the segment, greater horsepower and torque than the original Ridgeline, and fuel efficiency rivaling most cars, Ridgeline, while tough enough to "get er done," easily doubles as a daily commuter, and cleans up nicely for a night out on the town. Or?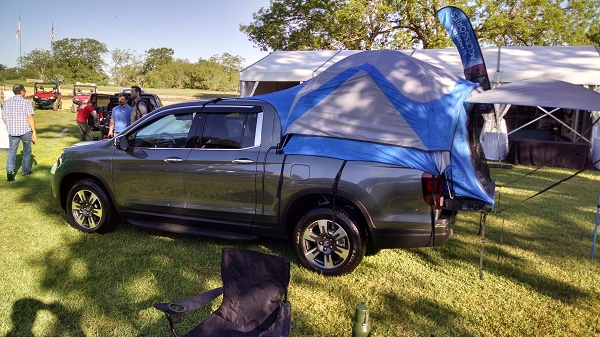 Ridgeline T.V. ad spot will run during the Rio Olympics
While I couldn't tell you how long it took to produce this exceptional advertisement, it's pretty darn cool! Watch while Honda demonstrates the versatility of a midsize truck that may be the perfect vehicle for the occasional truck user. And then there's that very cool 'tailgate party' feature for when the work is done.
Video attributions American Honda Motor Company 2016