Looking to July 2016 Honda sales numbers, the all new Ridgeline pickup truck is a resounding success by any measure. Granted, Ridgeline is not a Ford F150 or Chevrolet Silverado, it needn't be.
Bringing a near premium car inspired drive and ride environment to the light truck segment, while preserving the "truck toughness" of Honda's latest unibody car-truck creation, Honda appears to have a hit on its hands.
Ridgeline is selling as quickly as Honda can produce them.
In the first 6 weeks of production and dealership delivery, 5992 Ridgeline pickups hit the roads of North America. That's an astounding number for a light truck incarnation that found itself taking a two year hiatus from the market for a major redesign, resulting in the most unique and people friendly drive and ride experience in today's growing midsize light truck segment.
We rediscovered Honda Ridgeline on the back roads of San Antonio
O.K., I'm a bit user friendly and possibly less than impartial when it comes to Honda Ridgeline. We had a 09' in the family, and I've driven Ridgeline on and off the road since 2005. But, I've also owned "The Big 3." Nissan, Toyota and Suzuki(Geo Tracker.)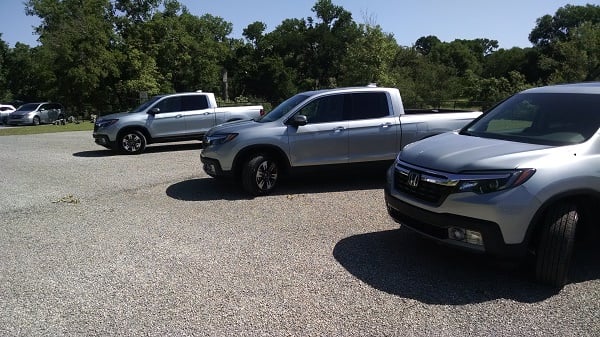 I've been around trucks for decades, and found 2017 Honda Ridgeline to outperform all brands as to ride comfort, under on and off road driving conditions. Sure, I like the truck-bed-design, variable traction control, lockers and reasonable towing capacity. Read my initial 2017 Honda Ridgeline drive impression here.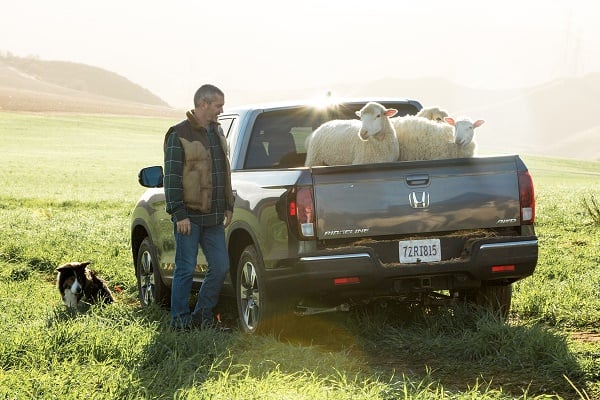 But at the end of the day, what matters the most to me and most part time truck drivers is truck-cab-comfort. 2017 Honda Ridgeline does that in spades! Exceptional road manners, a reasonable MSRP, stellar cab ergonomics and seating comfort, combined with the largest cab and best (non diesel) fuel efficiency in the midsize pickup truck segment add up to an exceptional light truck value, Honda style.