Subaru Corporation's new CEO is making sweeping changes impacting its new electric vehicle production. A new plant in the U.S. could become the favored location for seven new Subaru electric vehicles coming by 2028.
The question is not if Subaru Corporation will bring its new electric vehicle production to the U.S. but where it will build seven new electric vehicles by the end of 2028, according to a recent Automotive News (by subscription) report. Subaru's new CEO, Atsushi Osaki, is making sweeping changes to revolutionize the small Japanese automaker's all-wheel-drive lineup.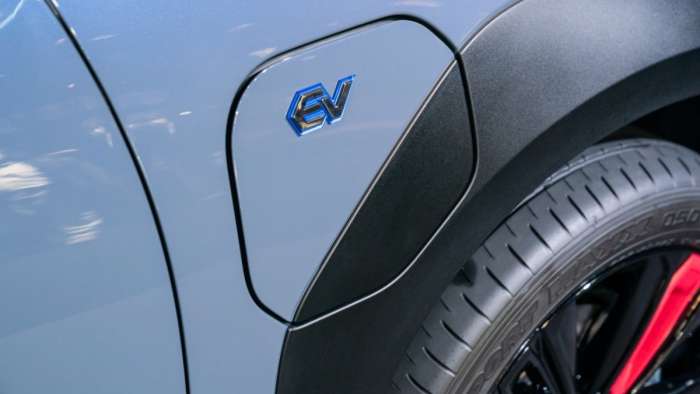 Atsushi Osaki told reporters at a meeting in Tokyo last week the Japanese automaker is still considering where in the U.S. it will produce its new EVs.
"The time to make a decision is coming close," Osaki said, without saying whether the company was considering building a new factory or adding to or revamping existing production lines.
Subaru of Indiana Automotive is where Subaru currently builds the Outback midsize SUV, the new 2024 Crosstrek Sport, Limited and Wilderness, Ascent 3-Row SUV, and Legacy sedan models. Decisions are being made now on where to build the existing models and where to build its new electric models.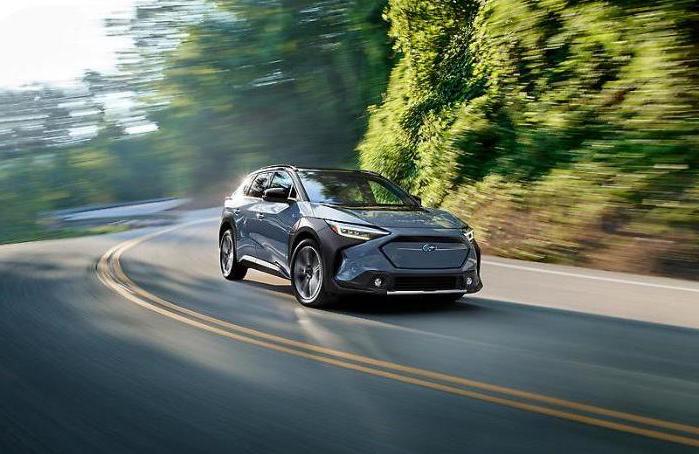 What the new Subaru CEO is deciding now is whether to move Outback production to Japan, bring Forester production to the U.S., and if they will drop the Legacy sedan from the lineup in North America.
Subaru recently dropped the Impreza sedan and moved the all-new 2024 Impreza hatchback production to Japan to make room in its Indiana plant to build the new Crosstrek subcompact SUV. The Crosstrek was the number one selling model in the U.S. last year, while Impreza is a slower-selling model. 
Subaru CEO Osaki met Indiana Governor Eric Holcomb in Japan this month, where he visited Gunma, the prefecture north of Tokyo that is home to Subaru's main automotive production plant where they make the Forester compact SUV, Crosstrek base and Premium trims, Impreza hatchback, WRX sports car, and BRZ sport coupe. 
Osaki did not reveal whether the two talked about Subaru making additional investments in building a new EV plant in Indiana. The U.S. is Subaru's most significant market, selling about 70 percent of its vehicles. A new EV plant in the U.S. would allow the new electric models to qualify for the $7,500 federal EV tax credit.
A recent report from Automotive News says Toyota will build a new three-row electric crossover in 2025 in Kentucky for Subaru shortly after it starts making its version, which is tentatively called the bZ5X, said people with knowledge of the plans.
The new EV will not be an electric version of the Subaru Ascent 3-Row SUV now being sold to its U.S. customers. It's an all-new model. The name and other details of Subaru's new 3-Row electric SUV have yet to be announced.
Check Out This Related Story: The New Subaru Solterra Had The Best Month Ever, And Why It May Not Last Long
Osaki recently announced the Japanese automakers' accelerated EV plan. Osaki also said Subaru will expand its EV lineup to eight models, up from an earlier envisioned plan of four new EV models. The new EV goals are significantly ramping up from Subaru's previous electrification plan.
AN says "Subaru sees 2023 through 2028 as a key period for building up its EV sales so that it will eventually hit an annual sales target of 600,000 battery-powered vehicles by 2030 that will make up half of its global sales."
Subaru Corporation is ramping up its new electric vehicle production and will decide soon where to build a new electric vehicle plant. Subaru will likely manufacture its new battery electric vehicles in the U.S. and Indiana. Stay tuned to the Subaru Report via Torque News for an announcement.
Don't Miss This Related Story: Subaru Ramps Up Its U.S. EV Plan - Now 8 New Electric Models Are Coming For Customers
Denis Flierl brings over thirty years of combined auto industry and automotive journalism experience to Torque News readers. He is an accredited Rocky Mountain Automotive Press (RMAP) member. The last twelve years have been spent with Torque News, covering Subaru vehicles and the latest news. Check back daily for his expert Subaru analysis. You'll find the latest stories on the Torque News Subaru page. Follow Denis on Facebook, Twitter, and Instagram. 
Subaru Report - We've got you covered! Check back tomorrow for more unique, informative SUBARU news, reviews, and previews you can trust.
Please leave your comments below, share the article with friends, and tweet it to your followers!
Photo credit: Subaru