Honda week in review: 2016 Honda Civic, Ridgeline, Detroit Show
For the second week in January, 2016 Honda Civic topped the news as auto journalist voted Civic 2016 "North American Car of the Year." The following day, Torque News announced that 2016 Civic Sedan had earned the much coveted IIHS (Insurance Institute of Highway Safety) Top Safety Pick + rating.
2016 Honda Civic Sedan beat out all comers with superior crash test results, combined with the availability of leading edge passive and active safety features.
2017 Honda Ridgeline Pickup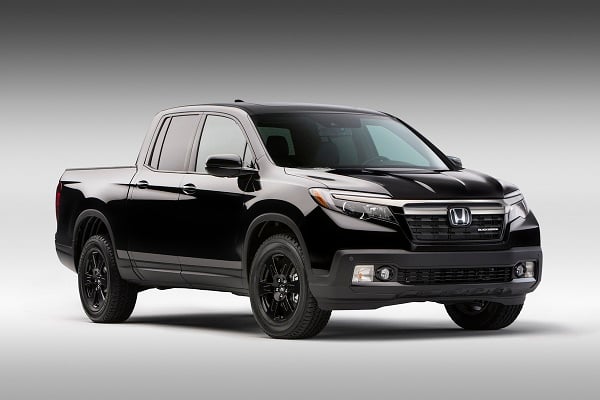 The Detroit Auto Show (North American International Auto Show) filled the WWW with breaking news of segment busting car and truck reveals, as 2017 Honda Ridgeline Pickup made its world debut from the Honda Stage.
Thanks to our managing editor Patrick Rall, we shared a handful of up close and personal images of Honda's only North American "truck" offering.
While our readers may argue the nuances of what defines a true pickup truck, Honda's unibody, primary front wheel drive offering brings to market exceptional utility, stellar accident prevention technology, and the bonus comfort of 4-wheel independent suspension, ride stability, top of class fuel economy and interior accouterments rivaling many luxury SUVs.
Unique in its segment
Reality Check for Honda fans: the introduction of the all new Ridgeline may not significantly impact Chevrolet Silverado, Dodge Ram and Ford F150 sales, that's not Honda's market target. We're talking midsize utility here with a Honda twist.
Honda's reentry into the truck market brings one-off uniqueness to the midsize truck segment, best in class standard features, the segment's only locking in-bed trunk, Honda award winning active safety features, ACE ™ body structure and more. And, for 2017, Ridgeline will be available in FWD only mode, a first for Ridgeline.
We predict Ridgeline to be a measurable sales success for Honda in 2017

Although Honda has not released specifications for the 2nd generation Ridgeline, It does share much of its D.N.A. with 2016 Pilot. We look to Pilot for a clue or two as to what Ridgeline brings to the Honda Loyal. As to "Truck Toughness?" Honda guarantees it. We look forward to reviewing Ridgeline in the summer of 2016.