When a jury of 60 opinionated, independent auto writers, videographers and broadcast journalist, step up to the Mic and pronounce Honda Ridgeline "2017 North America Truck of the Year," you know it's earned the accolade. "Innovative" may be an understatement.
Auto journalist, and others associated with the media side of the car game, can often be a very analytically biased, hands-on-the wheel, discriminating group of road hardened detractors. I'm proud to count myself as one of them.
After only 7 months in production 2017 Honda Ridgeline comes up against Chevrolet, Ford, Dodge, Nissan and Toyota Truck, to earn"North American Truck of the Year" honors as awarded by a jury composed of 60 auto journalism professionals, on the opening day of the 2017 Detroit Auto Show.(NAIAS)
Looking to Detroit News
As contributed by Mark Phelan: The Ridgeline attempts to change the formula for pickups, using a car-type structure that helps it deliver a smooth ride and good fuel economy. It also offers unique features like a large storage compartment under its cargo bed, and audio speakers in the walls of the bed for tailgate parties.
"Conventional pickup trucks have gotten more refined with each generation, but they don't come close to the quiet comfort of the Ridgeline," juror Joe Wiesenfelder of Cars.com said.
"Pickup diehards still won't take this redesigned truck seriously, but its difference from rank-and-file trucks is a strength, not a weakness," Joe said.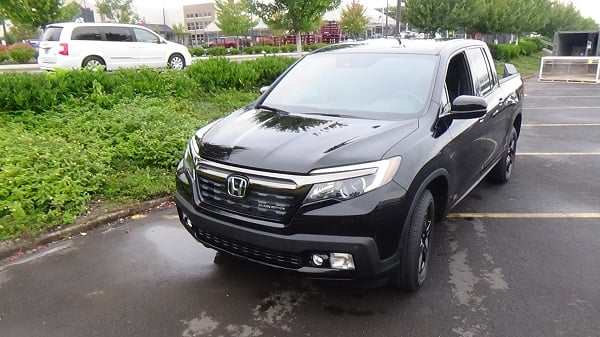 I agree with Mark and Joe. Read my latest behind the wheel 2017 Honda Ridgeline Black Edition adventure here. After driving mini to fullsize pickup trucks for well over 4 decades, I too believe Ridgeline to be an exceptional take on the American icon.
The reinvented 2nd generation Honda Ridgeline, along with Chevy Bolt and Chrysler Pacifica earns 2017 North American Car,Truck and Utility of the Year honors. -- These segment leaders have several contributing factors in common. Including, but not limited to, exceptional product innovation, fuel efficiency, extended drive range, low to no emissions, expanded personal electronics connectivity, passive and electronic advanced accident avoidance, segment topping driver and passenger safety features.
Our congratulations go to Honda's Mr. John Mendel and the Ridgeline development team. well done!