Honda Powered Graham Rahal Sweeps Double Header Indycar Detroit Grand Prix
2017 Has been a mixed bag for Honda as well as young Graham Rahal. With engine failures, unforeseen penalties, and multiple crashes, adding to the mix that's arguably the most grueling form of high speed open wheel racing today, Graham Rahal found his groove Saturday, held his line, and took it to first place twice, in one weekend.
The odds of winning an Indy double header
The odds of accomplishing a 2-win weekend in Indycar is incalculable. Yet Graham Rahal's done it! This marks the 4th and 5th win in his Indycar carrier, the first win for an American Driver In Detroit since 1997, and the first double win for Honda in Detroit. Congratulations go out to Art St Cyr and Honda Performance Development. I rode shotgun with Graham In the 2017 Acura NSX supercar.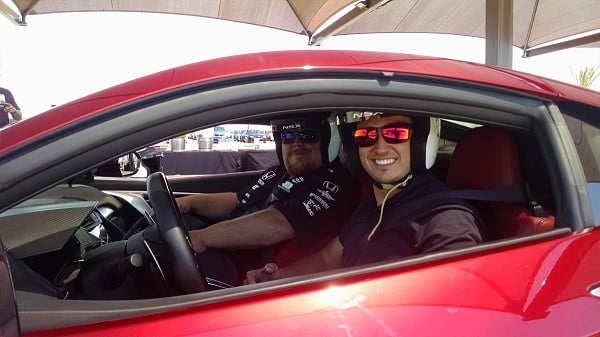 Honda dominated the podium on Saturday sweeping first through 3rd place
According to Honda News: :Jun 3, 2017 - DETROIT, Mich.
Graham Rahal dominates first race of weekend double header
Scott Dixon, James Hinchcliffe complete Honda podium sweep
Honda drivers claim seven of the top nine finishing positions. Starting from the pole, Graham Rahal dominated Saturday's opening Verizon IndyCar Series race of a double header weekend in Detroit, leading virtually from flag-to-flag and spearheading a 1-2-3 Honda sweep at the Belle Isle Park temporary street circuit. Look who else won on Saturday.
Rahal drove a flawless race – leading 55 of 70 laps, making his Rahal Letterman Lanigan team's two-stop pit strategy work perfectly and beating fellow Honda driver Scott Dixon to the checkered flag by six seconds in the first of the annual doubleheader at Belle Isle.
With the win, Rahal scored his first IndyCar victory since Texas, in August of last season, and joined his father, team co-owner Bobby Rahal, as a Detroit winner. The senior Rahal won here in 1992.
Dixon, less than a week removed from his massive crash during the Indianapolis 500, overcame pain from a left ankle injury sustained in the accident to finish second. Dixon started sixth and, like Rahal, matched a two-stop strategy and superior pace to take over the drivers' championship points lead heading into Sunday's second race of the weekend.
Despite an opening-lap spin, James Hinchcliffe also had the pace to make a three-stop strategy work well, recovering from that early drama to finish third for Schmidt Peterson Motorsports and completing the podium sweep for Honda.
Behind the lead trio, Alexander Rossi took the checkers in fifth for Andretti Autosports, with Mikhail Aleshin completing a positive day for Schmidt Peterson with a sixth-place result. Indy 500 winner Takuma Sato completed today's 70-lap race in eighth, just ahead of top rookie finisher, Ed Jones, in ninth with his Dale Coyne Racing Honda.
A Torque News Hats off salute to Graham Rahal for a hard fought, well deserved, double win in Detroit. Cheers. Read Honda's Sunday race recap here.
Photo Attributions and excerpts: H.P.D. Honda Racing News 2017