Following the world debut of 2017 Honda Ridgeline pickup truck, from the 2016 Detroit Auto Show, Torque News speculated a bit about Honda's missing in Action Civic Si lineup. According to our contacts at A.H.M.C., we won't be seeing a 2016 Civic sedan or coupe Si variant, prior to the Spring of 2017.
10th generation Civic Si missing in action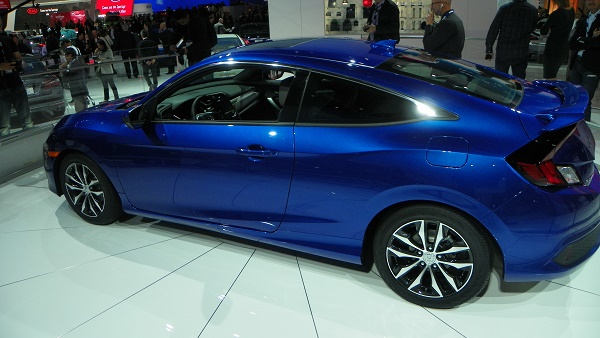 I believe the scheduling to be a matter of manufacturing capacity and distribution priority, as Honda rolls out the all new 10th generation Civic Si Sedan. Looking to Honda's initial roll out plan for the 10th generation Civic, it's in line, following the Civic 5 door hatchback in early 2017.
2015 CR-V vibration fix impacts fuel economy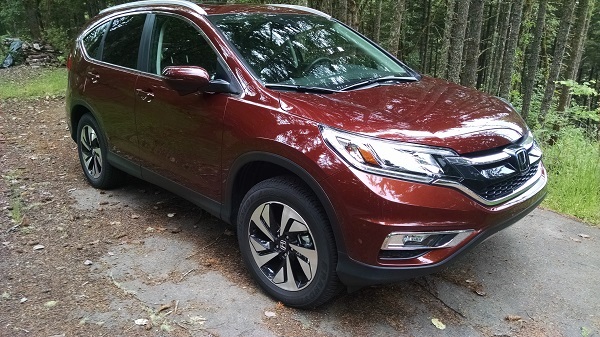 As a handful of disgruntled CR-V Forum readers commented on Honda's proposed "fix" for the reported and acknowledged 2015 CR-V vibration, it's been stated by Honda that the "remapping" of CR-V in the quest of vibration reduction, will result in a slight loss of fuel economy. Honda says ,07 MPG, while dealers and consumers report a higher reduction of MPG. All, have reported less to no vibration.
Honda Clarity Fuel Cell arrives in Spring 2016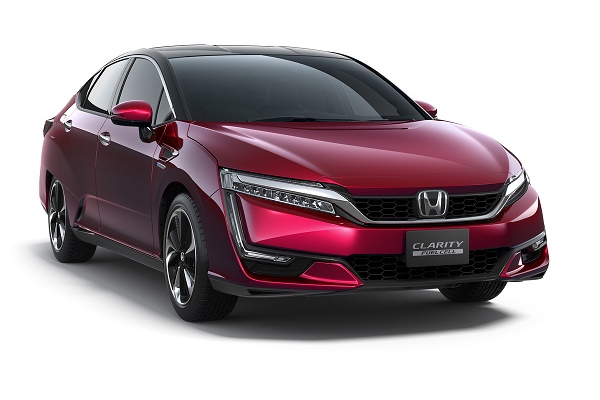 We reported from the Honda podium of the Washington D.C. Auto Show, as Honda Motor Division's executive vice president Mr. John Mendel announced the scheduled arrival and MSRP of the much anticipated 2017 Honda Charity FCV (fuel cell vehicle.)
As FCV front runner Toyota backs off the market availability of Miria, pointing to a lack of viable nitrogen refueling networks, Honda tells us that a select group of FCV proponents will have the opportunity to lease Clarity, beginning in the Spring, 2016; that is if they live in Los Angeles, Marin, Orange County, or Sacramento, California. Price? $60,000. (estimated lease $500 per month)
According to Honda, the initial production run of Clarity will top out at 250 vehicles, pending greater consumer demand.

2016 Honda HR-V crossover goes "Green"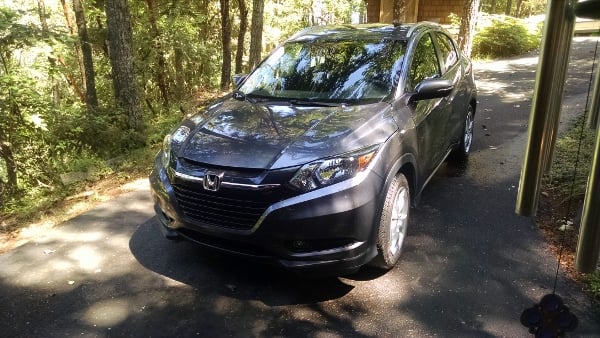 Automotive industry Eco publication "Green Car Review" named 2016 Honda HR-V "2016 Green SUV of the Year." The Honda Fit platformed subcompact crossover out scored a formidable field of high MPG ultra-low emissions competitors including BMW for the coveted award.
2016 HR-V crossover Presents a coupe inspired body design and driving environment, sub compact size and handling, with the benefits of class leading versatility, a "magic seat," and AWD(all-wheel-drive) option. Also, the highest averaged MPG rating in its segment, and ultra-low emission standards.
What makes 2016 Civic so "Fat?"

We closed out the 3rd week in January discussing the "wheels out" body design language of the all new 10th generation Civic Sedan and coupe. Why does Civic look longer, lower, wider and European sports sedan "fat.?" Because it is.
Positioned to be the #1 selling compact segment sedan in North America, Civic design takes on Audi, BMW and Toyota Corolla. We look forward to driving the all new 2016 Civic turbo coupe in February.