2016 Honda CR-V, the best selling SUV in North America is a wondrous combination of fairly priced creature comfort meets safety and exceptional utility. It's reasonably good looking, handles well in city and urban environments, while affording the driver and passenger the option of that occasional romp out to the country with the family and friends in tow.
I along with the majority of the 300,000 + folks that purchased CR-V in 2015, like Honda's best selling urban utility vehicle for what it was intended to be, a fuel efficient, and dare I say it, fun to drive compact crossover, SUV.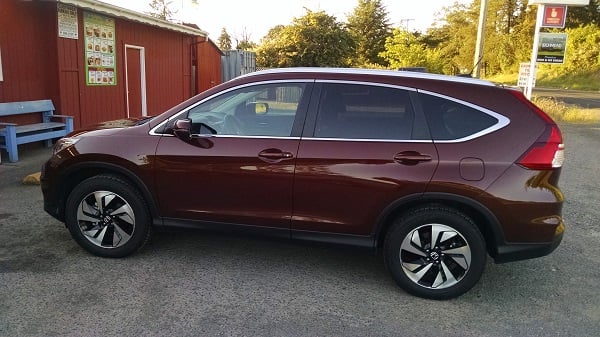 2015 CR-V performs all those useful and truck-like duties expected from a tough compact SUV without the associated bulk and fuel thirsty attributes of the Chevy Suburbans of the world. But, as with all mass produced cars and light truck, albeit quality built, some, if not all 2015 Honda CR-Vs come with a nagging glitch.
A mild to very annoying vibration
O.K., I'll admit it, I'm a Honda fan, -- have been so for the better part of 4 decades, and refuse to throw the Honda brand in the proverbial dumpster based on a mild to headache inducing vibration reported by a percentage of disgruntled 2015 Honda CR-V owners.
Don't read my wrong here. If my brand new $33,400 CR-V AWD Touring developed a serious, unanticipated vibration within days or weeks of purchase, I'd be a bit more than pissed! And I do "feel the pain" of our readers that have reported this "ghost" vibration along with very little affirmative response from their Honda dealership of choice service advisor.
A swirling quagmire of "maybe, could be and what if"
I first drove 2015 Honda CR-V Touring well over a year ago in Huntington Beach , California. At that time, I was more than a bit taken by the new found engine power, interior refinement, quality of ride, and uptick good looks discovered in what was at the time, not may favorite Honda , Acura offering.
I mention Acura because the RDX crossover is a not too distant cousin of Honda CR-V. It's actually my favorite 2-row, I drove to the CR-V Huntington Beach introduction in one, and frankly, I and the hundred or so journalist treated to the initial reveal of the major "refreshed" CR-V did not report a notable vibration in our pre-production vehicles, we didn't detect one!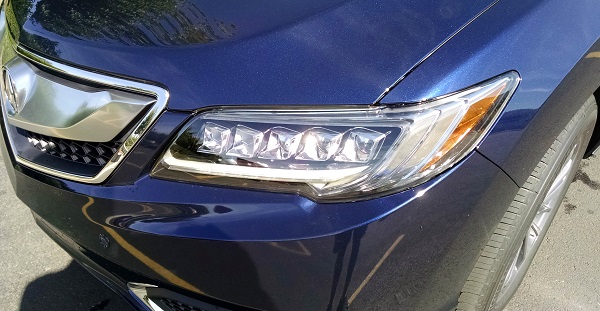 This is not to say that vibration wasn't present. I believe vibration to be inherent to direct injection engine technology, and perhaps just a bit more noticeable when paired with a CVT transmission.
2015 Honda CR-V features both. Yet looking to Honda's 19 page dealership repair bulletin of November 2015, due to the variety of consumer reported vibration, the possible remedy for the "buzz" was a variable one, and in some instances, would require multiple remedies.
2015 Honda CR-V comes in 11 trim variants
In short, what may be causing the noted vibration in your 2015 CR-V doesn't necessarily apply to you neighbor's CR-V, and that was a major challenge for Honda engineering, how to isolate the cause and effect of vibration while answering the individual consumer's perception of that vibration?
Vibration's a strange effect. According to several Torque News readers, In the case of CR-V, simply turning on or off the climate control, stereo, or changing one's exceleration pattern reduced the reported vibration to nil.
It is that inglorious thing that happens when you take a problem to you friendly dealer for review, and the problem refuses to resurface under examination. In many cases, the service writer, technician, or service manager couldn't duplicate the vibration, and that was a problem for CR-V owners and Honda engineering alike!
Your "fix" may effectively reduce fuel economy by 7/10 MPG
That equates to less than one mile per gallon, yet a real issue for many Honda CR-V driver's who may have purchased CR-V for its " best in class" fuel economy. So, after the radiator and transmission mounts are replaced, the rear tailgate vibration damper installed and transmission shift patterns "remapped." more than a handful of historically "happy Honda owners" will remain just a bit unsatisfied, and that's understandable.
I'm not tossing my 2015 CR-V in the crusher for ¼ cent per mile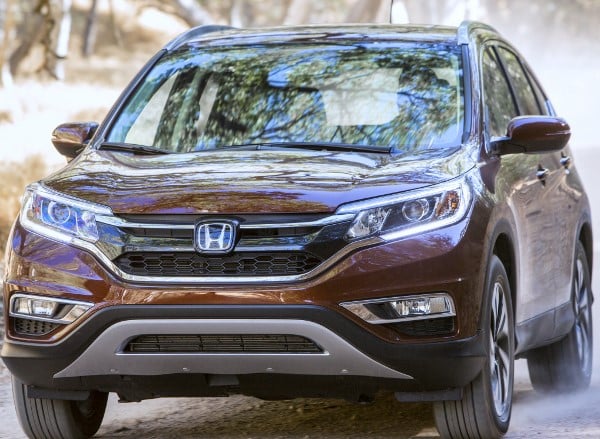 With regular unleaded gasoline selling for $2.00 per gallon in much of North America, Honda's remedy for vibration may cost the average 2015 CR-V owner pennies per day in lost fuel economy. The variable here is how you drive, where you drive, weather conditions, terrain, and seasonal changes in refined gasoline blends.
Some 2015 CR-V owners may never be satisfied with Honda's fix, They believe that CR-V should not have come to market with a vibration concern, and that Honda was not timely in responding to their righteous concerns, a point well taken.
Regardless, Honda CR-V remains the #1 selling SUV in North America, there are several reasons for that. Do yourself a favor, before you opt-out of CR-V ownership based on Forum comments, test drive one, then you decide.