2017 Civic Hatchback Brings Welcomed Utility and Style to Honda Lineup
It's no secret in the U.S. auto market that American Honda Motors is on a roll. With 2016 Civic Sedan and Coupe positioned to break an all time sales record, in rolls the most dynamic 5-door hatchback in the maker's history, and the first one to be turbocharged.
One motor, 2-transmissions, all front wheel drive and way cool!
While I can't bust into descriptive prose as to Honda's newest offerings, acceleration, road handling, and new trim variants -- we're under embargo until Wednesday -- wait a minute, I've already written that article. I'll tell you this: I'm absolutely blown away by the measurable quiet, refinement and controlled float-like drive and ride dynamic of what I believe to be the finest compact 5 door hatchback available in today's sub-premium hatch-segment. The English have built it right this time, the driver's seat is power adjusted and butter!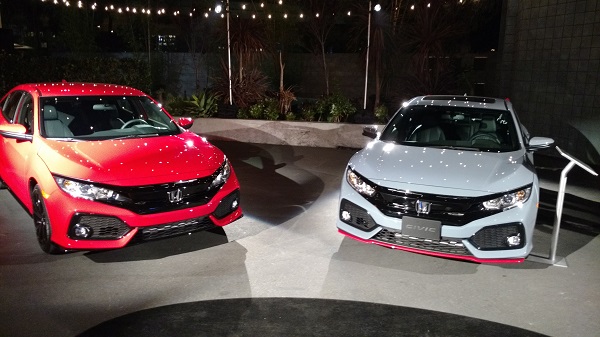 A surprise or two coming
There are a couple of surprises coming this week, as well as the world debut of Honda's latest Si Civic Coupe from Los Angeles, California. I'll be there along with HondaPro Jason and others reporting on the much anticipated Civic Si. In the meantime I'd like to congratulate Honda on the production of what I believe to be the finest riding and driving Civic manifestation to date. Quiet and smooth, I'll leave it at that for now. Did I mention comfortable? For those of you wishing for all-wheel-drive.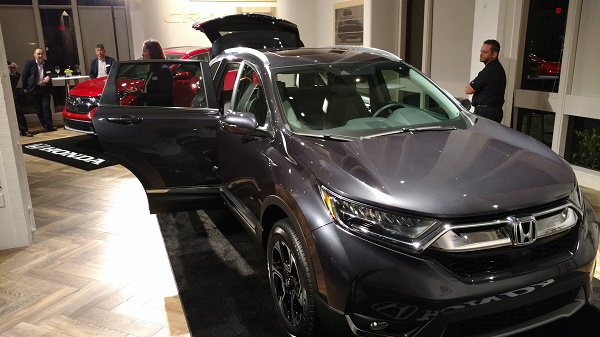 As to MSRP
We've read somewhere that the Hatchback price uptick is about $700 or so above a comparably equipped Civic Coupe. Could be. Cheers!