Maker to offer Honda Factory Performance option for 2017 Civic Hatchback
For 10th generation Honda Civic Hatchback buyers wishing to take the looks of the most advanced Civic in Honda history to the next level in personalization, HFP, the maker's dealership installed trim package option, takes this epic 5-door hatch to the next level in visual and drive performance dynamic.
Fans had their first look at the Honda Factory Performance (HFP) equipped 2017 Civic Hatchback at SEMA Show Las Vegas. Now being displayed in San Francisco sitting next to the Civic Sport Hatch, photos' simply don't do this duo justice. Read my latest 2017 Honda Hatchback drive experience here.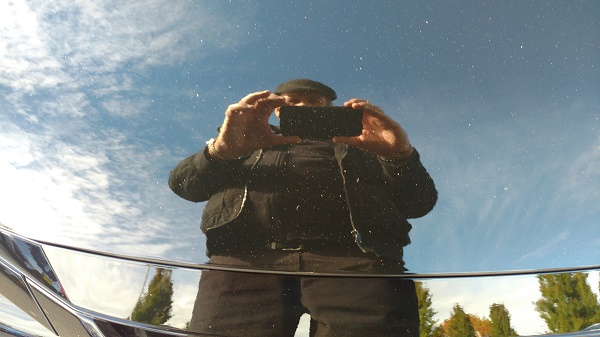 Both variants offer side, nose and tail ground effects, with tail wing, fog lights and dual centered exhaust tips. The Sport edition comes to play on 18 inch powder coated alloy rims shod in 18" low profile performance tires. Cool! The HFP optioned Touring Hatchback pictured above,takes the drive and ride experience to a higher level with a performance brake kit, modified suspension, aggressive tail wing and 19 inch rims, stunning! This color kills it!
Personally, I like the red contrast ground effects against the proprietary Sonic Gray Pearl. However, from what I've been told, the body trim option can be purchased in any 2017 Civic Hatchback color, combinations, endless.
Optional equipment pricing to be announced (soon)
Speaking with American Honda P.R. lead James Jenkins, we'll have to wait a few weeks for Honda to announce dealership pricing for this option. We're also told that an announcement will be coming by the end of November as to an additional trim variant.
Next week: Torque News will be in Los Angeles for Honda's exciting Civic Si reveal. Stay tuned, this month is lining up to be an exceptional one for Honda Civic fans.