Lucid may be forced to increase the prices on future orders for its award-winning Air sedan and upcoming Gravity SUV, according to CEO Peter Rawlinson. Speaking with Reuters at Austin's annual SXSW Festival, the Lucid boss cited inflation-fuelled increases in the price of components and materials, like nickel used in the Air's 118 kWh battery pack, as the cause of potential price hikes in the future. While nothing was confirmed as certain, Rawlinson's language made it seem likely that future Lucid customers will pay more than ones with existing reservations:
"There's an inevitability that we will have to look at the price points of models that are coming out in the future... I think it would be absolutely foolish of me to say we're never going to raise our prices."
Under Pressure From The Outset
Lucid Motors started selling cars during one of the most hostile periods for new businesses in recent memory. The launch of the Air was delayed by the global Covid-19 pandemic, and was further complicated by the semiconductor chip shortage that followed as a knock-on effect of idled factories and quarantined workforces. With demand for new vehicles through the floor and assembly plants sitting empty, the world's supply of these valuable chips was snapped up by industries focused on home entertainment like TV and video game system production. Now, with Russia's invasion of Ukraine casting further doubt around global financial markets and hampering the European auto industry's recovery thanks to a shortage of Ukrainian-made wiring harnesses, Lucid is subject to peripheral market pressure.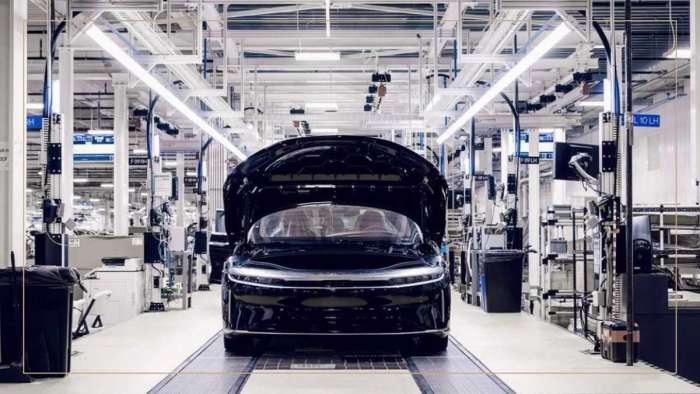 Production Forecast
Lucid has already scaled back its production forecast for 2022, as announced in its 2021 Q4 earnings call, from 20,000 units to somewhere between 12,000 and 14,000. This is due not to the semiconductor shortage, but to the availability (or lack thereof) of large components like windscreens and other exterior parts. Lucid believes in quality over quantity of cars delivered, with Rawlinson stating that "customer satisfaction and recognition of the quality trumps short-term myopic attention to how many cars we have delivered to customers in a quarter." For more on Lucid's 2021 results and outlook for 2022 click here.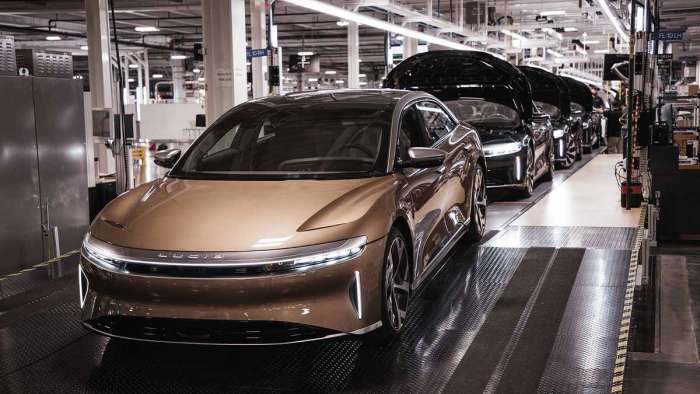 Across The EV Market
Price hikes are being seen across the EV and wider automotive markets as a result of inflation and the rising cost of materials. Tesla recently raised the price of the Model Y not once but twice in a single week, while Rivian's recent overnight price hike debacle saw as much as $20,000 added to the asking price of already-reserved vehicles with no warning to customers. That led to a large number of order cancellations, at least one lawsuit, and a highly apologetic open letter written by Rivian CEO RJ Scaringe in which he apologized for breaking customers' trust. Hopefully if and when Lucid does increase its prices the company handles it better than these two examples.
Images by Lucid Motors licensed by CC BY 2.0.
James Walker is an Automotive Journalist at Torque News focusing on Lucid Motors. If it's got wheels he's interested, and he's looking forward to seeing what kind of cars the EV revolution brings us. Whether it's fast, slow, new, or old, James wants to have a look around it and share it in print and on video, ideally with some twisty roads involved. You can connect with James on Twitter, Instagram, and LinkedIn.