American Honda Motors is second to none when it comes to sustaining new model rollout suspense and subsequent social media buzz. Such is the case with the venerable Civic Type-R. While you may never see one driving the streets of a town or city near you, Civic Type-R is in essence Honda Motor's halo car, sparks interest in a car brand, and Honda cars total reinvention over a very short 2-year model run. I spend a week in the seat of the all new 2017 Honda Civic hatchback Touring.
The 10th generation Civic lineup is the first to feature turbocharged Earth Dreams ™ direct injected fuel efficiency, the best CVT and close throw 6 speed manual transmissions available to the compact segment, as well as an extensive lineup of European inspired and constructed 5-door hatchbacks. In essence, there's a Civic for every use, and the buying public has responded with astounding acceptance. We check out the most powerful Honda Civic Si ever produced.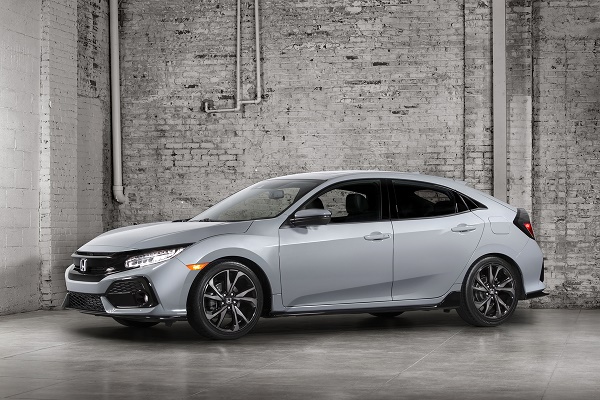 Honda Civic sets a new July sales record with 212,446 Civic's sold year to date
Although Civic sales are down a bit from the height of 2016, July, a relatively soft month for car sales in the U.S., finds Civic on the back draft of the Type-R launch hitting a record sales stride. What makes Honda Civic so popular? Read about the arrival of the Civic Type-R here.