As the U.S. Auto industry flirted with a 17,000,000 unit sales year, the May sales report pulled the sector in for a short reality check, as every major maker, including Honda, reported a slight drawback in sales momentum for a month that is generally-usual-probably pretty good.
Blame it on a handful of late winter-like storms, a flood here and there or in Honda's case, a shortage of inventory for a key model or two.
Looking to the numbers: the 10th generation 2016 Honda Civic and bellwether midsize Accord Sedan carried the lineup in May with a month to month sales increase of 2.7% reported for Civic (up 22% for the year) and -1.3% reported for Accord, (up 9.6% for the year.) This is the first month over month sales downtrend for Honda since December 2015. Catch my latest Accord drive review here.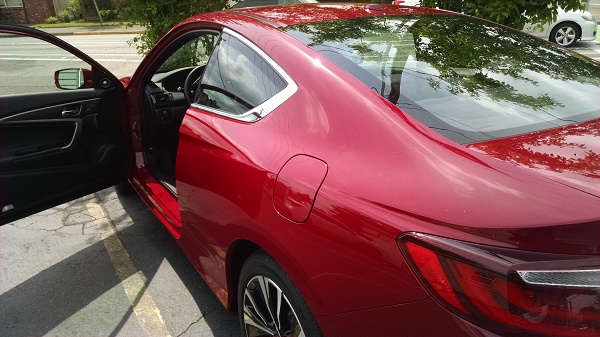 Is the May automotive sales report a general economic indicator?
Are housing starts, job unemployment rates and the commodity option price of orange juice an economic indicator? Yes and no. Let's get back to the success story that is 2016 Honda Civic Sedan and Coupe.
As reported earlier by Torque News, the 10th generation 2016 Honda Civic is the most powerful, fuel efficient Civic ever produced. While not the least expensive offering in the North American compact car segment, that recognition goes to the very basic 2016 KIa Soul, U.S. News & World Report voted 2016 Civic # 1 in their top 10 "Best Compact Car" comparison -- based on professional drive review, crash test, safety ratings, standard features and overall manufactured quality.
Mr. Jeff Conrad puts May sales into perspective
"We continue to see solid demand for Honda cars and light trucks, and all indicators point to a strong summer selling season for Honda," said Jeff Conrad, senior vice president and general manager of the Honda Division. "With our balanced lineup and an all-new Ridgeline pickup and restyled and reengineered 2017 Accord Hybrid launching this summer, we remain bullish on our prospects for a third consecutive yearly sales record for the Honda brand." says Mr. Conrad.
I recently had the opportunity to drive 2017 Ridgeline on and off road, catch my initial drive impressions here.