Subaru used to be a car brand known for building fun-to-drive, fast vehicles that pushed the limits. Subaru thought out of the box and built models like the SVX, Subaru Brat, Subaru Baja, Subaru Turbo XT, and most recently, the STI S209. All pushed the limits, and some were ahead of their time.
It's time for Subaru to get back to their roots of sporty cars. They have with the Subaru Sport Mobility Concept they unveiled at the Japan Mobility Show 2023. I know what you are thinking, "Subaru has teased fans before with their fun concepts." And you would be right. But this feels different.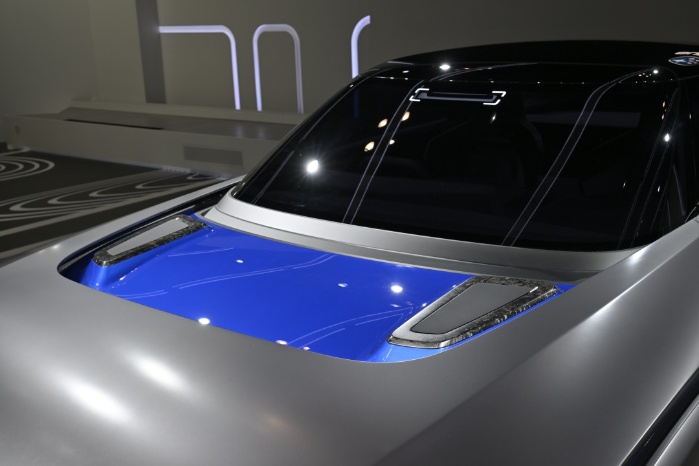 In my opinion, the Japanese automaker is back to thinking outside the box and will push the limits again in a new electrified era. Subaru Corporation has a newly-appointed, forward-thinking CEO who is unafraid to try new things. He's already said eight new EVs are coming by 2028.
It's a significant change from where the automaker was two years ago when they said they were waiting to see how the new Solterra EV performed before making any new EV plans.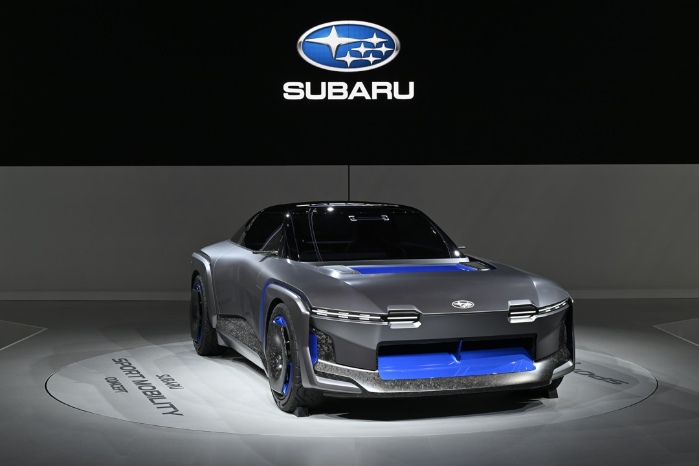 The new Subaru Sport Mobility Concept is born out of new ideas, what the automaker's future can be and should look like. Subaru unveiled two concept models, the Subaru Sport Mobility Concept and the Subaru Air Mobility Concept. Subaru says, "The two concepts are the next generation of mobility that represents the future of Subaru."
Come back tomorrow, when I will cover the Subaru Air Mobility Concept in detail. But first, let's look at the Subaru Sport Mobility Concept and what it represents.
An all-new Subaru Sport Concept
Subaru says, "Even in the age of electrification, it (Subaru Sport Mobility Concept) expresses the joy of being able to drive at will, from every day to the extraordinary, and being able to travel anywhere, anytime freely. Because you can feel safe, you can take on exciting new challenges."
"This is a Battery Electric Vehicle" (BEV) concept model that foreshadows the evolution of Subaru Sport value. The basic structure is based on the image of a driver-centered vehicle that controls all four wheels at will, and by ensuring good visibility and separation while sitting low, we have created a package that allows you to enjoy driving with peace of mind. The exterior body panels are designed to have as few faces and character lines as possible, creating a firm and clean three-dimensional shape that conveys a sense of protection and airflow."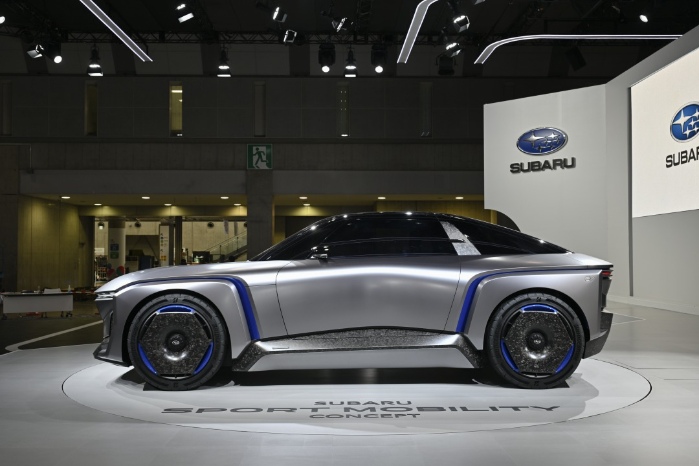 Reading between the lines
I know with Subaru, you have to read between the lines. Sometimes, their descriptions need to be clarified in translation. Here is my interpretation. The Sport Concept is geared towards the automaker's active customers.
It will be a vehicle for commuting and taking off-road on the weekends. Outdoor-themed models are Subaru's calling card and their unique proposition and niche in the market. They have a good thing going, and they will keep their core values the same. 
The EV will have all-wheel-drive extra traction for off-roading, which will be fun to drive. 
Is Subaru's new Sport Concept the all-new electric STI? 
It isn't a high-performance model, in my opinion. I think the electric STI will sit lower and will be much more aerodynamic than the Sport Concept. 
The Sport Concept is unlike anything I've seen Subaru engineers design before. It shows the kind of out-of-the-box thinking the Japanese automaker was known for. I like the way Subaru is thinking. The future will include something other than a dull, electrified SUV. 
The winds of change are blowing at Subaru Corporation. It could be an exciting ride for Subaru if they stay with what made them great. 
Come back tomorrow, and I will cover the way out there, Subaru Air Mobility Concept. 
Now it's your turn.
What do you think of the Subaru Sport Concept? Just another teaser from Subaru?
Thanks for reading, everyone. I hope you enjoyed this Subaru story. See you tomorrow for my latest Subaru Report.
For additional articles related to Subaru EVs and the future, here are a few of my top stories you may enjoy. 
My Must-Read Top Picks
Denis Flierl - I have over twenty years of Subaru and automotive journalism experience. I enjoy bringing you, the Subaru fans and customers, the most up-to-date Subaru news, reviews, and new model information. You'll find the latest Subaru stories on the Subaru page. Follow me on my The Dirty Subaru website, Dirty Subaru blog, SubaruReport, All Subaru, WRXSTI, @DenisFlierl, Facebook, and Instagram.
I've got you covered! - I cover all Subaru all the time - It's called the "Subaru Report." Check back daily for my expert Subaru analysis!
Please leave your comments below, share the article with friends, and post X to your followers! 
Photo: Subaru Corporation