Subaru has announced it will launch eight new electric models by 2028, but we have yet to learn much about the new battery-electric vehicles. Subaru is notoriously tight-lipped regarding its new product launches, and it's no different with the new EVs coming in the next five years. We know a few details, but it's not from Subaru Corporation. 
A New 2026 Subaru 3-Row all-electric SUV
Automotive News (by subscription) reports indicate that a new Subaru 3-Row Electric SUV family hauler is coming by 2026. The new family hauler will be a collaboration with Toyota, which owns 20 percent of Subaru Corporation. 
This will be the third model launch between the two Japanese automakers. The first was the BRZ/GR86 sport coupes; the second was the Solterra EV/bZ4X electric compact SUVs. 
The recent report from Automotive News says Toyota will build a new three-row electric crossover in 2025 in Kentucky for Subaru shortly after it starts making its version, which is tentatively called the bZ5X, said people with knowledge of the plans.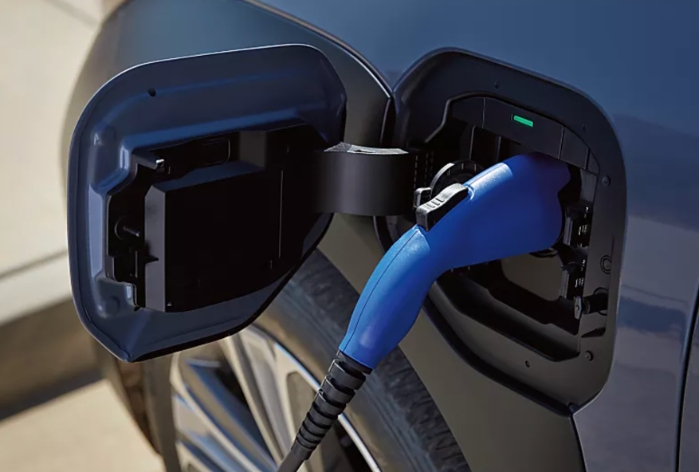 The new EV will not be an electric version of the Subaru Ascent 3-Row SUV now being sold to its U.S. customers. The new electric family hauler is an all-new model. The name and other details of Subaru's new 3-Row electric SUV have yet to be announced.
An all-new 2027 Subaru all-electric WRX STI is on the horizon. 
The second new electric model we know about is a new Subaru WRX STI. The performance model took a hiatus and will return as a new electric sports car. 
The same Automotive News report says the Subaru WRX STI, discontinued after the 2021 model year, is expected to be converted to an all-electric performance car in 2027. Subaru has not confirmed this, but they did release a statement recently, which we reported on.
Subaru Corporation said," As part of that effort, Subaru Corporation is exploring opportunities for the next-generation Subaru WRX STI, including electrification. In the meantime, a next-generation internal combustion engine WRX STI will not be produced based upon the current WRX platform."
Torque News also recently published a report saying Subaru Corporation filed for a patent in Germany's Patent and Trademark Office for an "STe" (Subaru Tecnica electric) electrified performance sub-brand for hybrids and EVs. The patent was filed in March 2023. The new Electric WRX STI could be the first STe produced for performance enthusiasts.
We know very little about Subaru's other new electric models on the horizon.
New Subaru CEO Atsushi Osaki announced the new ramped-up EV plan and that eight more electric models are coming to U.S. customers. The Japanese automaker wants to get half its global volume, an estimated 600,000 units, from full-electric models in 2030.
We have a good idea about two new electric models, but what about the other six EVs? 
There have been no leaks from Subaru as to what the other six electric vehicles will be. Subaru has said they could manufacture the new electric models in the U.S., and they are deciding now where to build them. 
Watch this related video on www.youtube.com
Subaru's core values are all-wheel-drive, fun-to-drive, safety, sporty performance, and all-terrain capability. We expect three new all-electric models will be SUVs, a segment in high demand in the U.S. market. 
They will likely be the size of the Crosstrek, Forester, and Outback, Subaru's top three-selling models. There could also be an electric compact hatch, an entirely re-designed Solterra, and a small sporty electric two-door coupe. 
Subaru has not confirmed a new electric pickup, but we want Subaru of America to offer U.S. customers an electric compact Subaru Baja sport pickup. That would round out the SOA's all-wheel-drive lineup and fill a gaping hole. 
Subaru has announced eight new electric models are coming soon, and we only know a few details. Subaru's policy has been to remain quiet about any new future model launches. We don't expect Subaru to change that anytime soon. 
For additional articles related to Subaru's accelerated electric vehicle plan, here are a few for your consideration:
Denis Flierl brings over thirty years of combined auto industry and automotive journalism experience to Torque News readers. He is an accredited Rocky Mountain Automotive Press (RMAP) member. The last twelve years have been spent with Torque News, covering Subaru vehicles and the latest news. Check back daily for his expert Subaru analysis. You'll find the latest stories on the Torque News Subaru page. Follow Denis on Facebook, Twitter, and Instagram. 
Subaru Report - We've got you covered! Check back tomorrow for more unique, informative SUBARU news, reviews, and previews you can trust.
Please leave your comments below, share the article with friends, and tweet it to your followers!
Photo credit: Subaru