Will the 2024 Subaru WRX get any new upgrades? The current generation Subaru WRX received significant upgrades over the outgoing model in 2022, and the sport-tuned sedan won't get any significant improvements for a few more years. 
Subaru introduced a "full-model-change" on the 2022 WRX. The sports car was new, undergoing what is known in Subaru speak as a "full model change" (FMC). Because the vehicle was so recently revised, there won't be any changes on the 2024 WRX.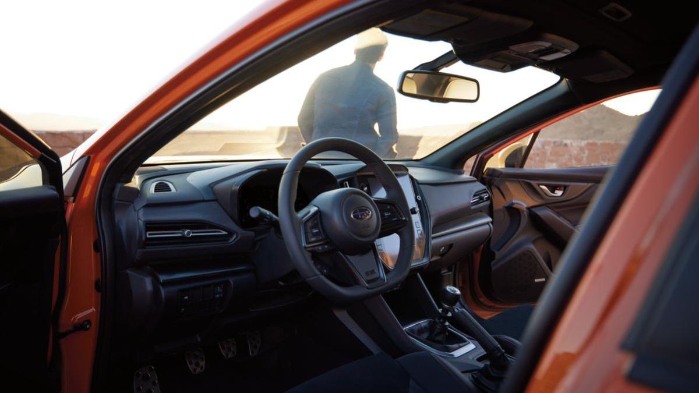 Why is Subaru slow in changing its performance models like the WRX?
The WRX won't get any significant upgrades until 2026, a report from Automotive News (by subscription) says. That's when Subaru will give the sports car a refresh. Subaru is slower in changing its "boutique" vehicles, sold in smaller quantities, such as WRX and BRZ. The 2024 WRX should arrive early next spring. 
What is on the horizon for the Subaru STI? 
The Automotive News report says the Subaru WRX STI, discontinued after the 2021 model year, is expected to be converted to an all-electric performance car in 2027. Subaru has not confirmed this, but they did release a statement recently.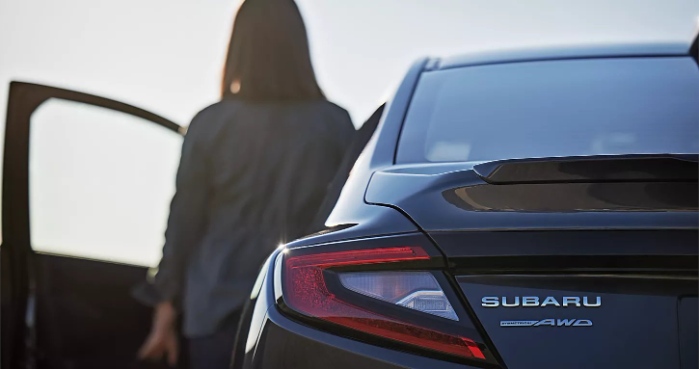 Subaru said," As the automotive marketplace continues to move towards electrification, Subaru is focused on how our future sports and performance cars should evolve to meet the needs of the changing market and the regulations and requirements for greenhouse gasses (GHG), zero emissions vehicles (ZEV), and Corporate Average Fuel Economy (CAFE)." 
"As part of that effort, Subaru Corporation is exploring opportunities for the next-generation Subaru WRX STI, including electrification. In the meantime, a next-generation internal combustion engine WRX STI will not be produced based upon the current WRX platform."  
"The Subaru WRX STI and the STI brand represent the zenith of Subaru's performance vehicles, exemplifying Subaru's unique DNA and rally heritage. As we look to the future, we also look forward to incorporating the essence of STI into our next generation of vehicles."
Subaru has not abandoned the WRX STI performance car. It was put on hold to develop new electric performance technologies. Subaru will introduce new EV models to the U.S. market, and the all-new STe will be one of those vehicles. 
Don't Miss This Related Story: Subaru's New STe Electric Trademark Will Bring High-Performance Back To The Street
What is the Subaru STe?
Torque News via Subaru Report published a story that Subaru Corporation filed a patent in Germany's Patent and Trademark Office for an "STe" (Subaru Tecnica electric) electrified performance sub-brand for hybrids and EVs. The patent was filed in March.
Will the Subaru WRX be all-electric too?
New Subaru CEO Atsushi Osaki announced the new ramped-up EV plan and that eight more electric models are coming to U.S. customers. The Japanese automaker wants to get half its global volume, an estimated 600,000 units, from full-electric models in 2030.
The Subaru WRX won't get any significant changes until 2026, but it won't get an electric powertrain yet. The Subaru WRX STI will return in the next four years. Look for a new all-electric Subaru WRX STe in 2027. Stay tuned. 
Check Out This Related Story: An All-New Electric Subaru STe? A Report Says It's Coming In 3 Years
Denis Flierl brings over thirty years of combined auto industry and automotive journalism experience to Torque News readers. He is an accredited Rocky Mountain Automotive Press (RMAP) member. The last twelve years have been spent with Torque News, covering Subaru vehicles and the latest news. Check back daily for his expert Subaru analysis. You'll find the latest stories on the Torque News Subaru page. Follow Denis on Facebook, Twitter, and Instagram. 
Subaru Report - We've got you covered! Check back tomorrow for more unique, informative SUBARU news, reviews, and previews you can trust.
Please leave your comments below, share the article with friends, and tweet it to your followers!
Photo credit: Subaru