Honda has just dropped images of the all-new CR-V. The CR-V is one of America's top-selling vehicles, and a perennial top-seller for the largest segment in the U.S. auto industry. The 2023 model year brings a new generation CR-V to an eager market.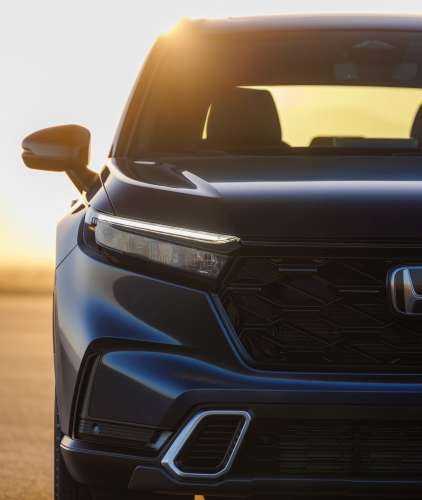 Expect to see the usual trims along with the Hybrid. Honda has not announced a plug-in hybrid, and we suspect we will not see one, though we would be more than happy to be wrong about that.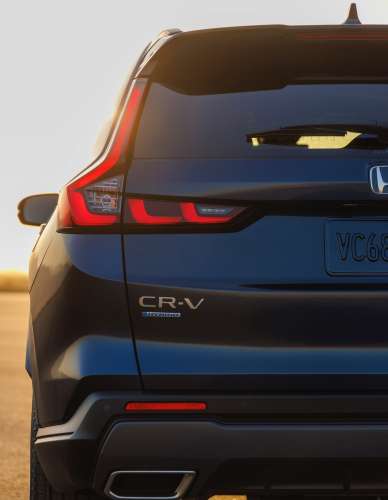 Honda chose the Hybrid to represent the new CR-V in its images. The current Hybrid trim earns an EPA-Estimated 38 MPG Combined. However, many owners report they find the fuel efficiency to be a bit less. We suspect the new generation will address that. The segment-leading RAV4 Hybrid offers 40 MPG, and owners often report better than expected MPG.
Honda promises the new CR-V will offer owners increased versatility and will have a rugged and sophisticated design. Honda said in a press release that the Hybrid trim will have "A more advanced hybrid system for a sportier driving experience and more capability."
Watch Torque News for more details on the coming CR-V and a review later in the summer.
Images courtesy of Honda media support.
John Goreham is a long-time New England Motor Press Association member and recovering engineer. John's interest in EVs goes back to 1990, when he designed the thermal control system for an EV battery as part of an academic team. After earning his mechanical engineering degree, John completed a marketing program at Northeastern University and worked with automotive component manufacturers, in the semiconductor industry, and in biotech. In addition to Torque News, John's work has appeared in print in dozens of American news outlets and he provides reviews to many vehicle shopping sites. You can follow John on TikTok @ToknCars, on Twitter, and view his credentials at Linkedin
Re-Publication. If you wish to re-use this content, please contact Torque News for terms and conditions.