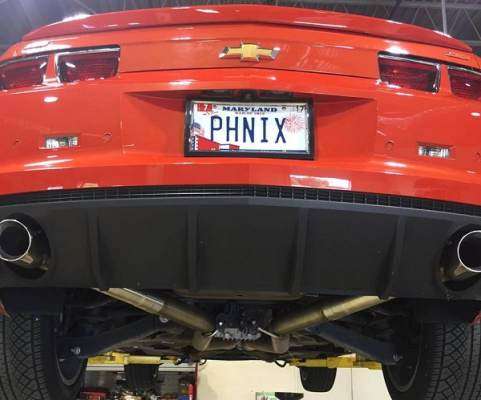 One Chevy Camaro Bird That a Hellcat May Never Catch
How to resurrect a destroyed Chevy Camaro or how to build a 'Torque Giant.'
After a 3 time tumultuous ordeal at a local Maryland shop, This 2012 Chevy Camaro (PHOENIX) rose from the ashes a 4th time under the skilled hands of newly selected performance professionals at Race Proven Motorsports. Major surgery installed a custom built 6.8L 416cid ERL LS3 Stroker with a Callies Compstar LS3 forged crank/rods, Wiseco forged HC pistons, Advanced Induction 280cc ported and polished heads, FAST 102 intake, Nick Williams 102 DBW throttle body and an ATI Harmonic Balancer. Coupled with an RX catch can, K/N intake, a complete Kooks Catted System with Muffler Deletes, Katec Lightweight Flywheel, LS9 Twin Disc Clutch and Hurst Short throw shifter, the final numbers were 518rwhp and 504pftq.
This 2012 2SS/RS IOM 6-speed manual Chevy Camaro belongs to TorqueNews reader Troy Hall to whom we express our thanks for sharing this video with us.
Please Subscribe to TorqueNews Youtube Auto Channel for more cool auto videos.