In the last few months, we've seen several spy photos and videos captured of GM testing their upcoming electric vehicles. One of those cars is obviously the Chevrolet Bolt EV while the other is still not known. Some refer to it as the Bolt EUV (after it was learned that GM trademarked the term "Bolt EUV" in April). This story recently received an update when more spy shots were captured showing the Bolt EV being tested with a covered front fascia and rear hatch area, and information that the 2021 Bolt EV would receive an updated interior.
With the most recent spy shots of the Bolt EV, the assumption is that what we are looking at is the 2021 model year; however, I'm still not convinced. Perhaps I'm in denial because, if those images represent the extent of the 2021 Bolt EV's exterior enhancement, the changes are likely to disappoint. Frankly, without knowing the exact release date of the 2020 Bolt EV, it seems just as likely that those minor exterior updates could be included in the 2020 Bolt EV with deliveries starting in fall of 2019.
In this article, I want to go over what we know, what we've seen, and whether any of these changes to the Bolt EV are significant enough to actually matter.
GM Electric Vehicle Functionality
In terms of functionality, GM's electric vehicles have always been top tier. They do what they are designed to do, and they do it well. In the case of the 2020 Bolt EV, GM has already announced a 10% larger battery (66 kWh versus the outgoing 60 kWh) resulting in a 21-mile EPA range increase (up to 259 miles from 238 miles previously). This should also result in a faster recharging time. Speaking of charging, here is how to fix Chevy Bolt and Spark EV charging systems.
Some are assuming that the 2021 Bolt EV will improve on that range even more, but based on the recent spy shots taken this September, I don't think that is the case (unless those spy shots aren't of the 2021 Bolt EV). GM already stated that the increase in battery capacity and range for the 2020 Bolt EV was due to updated battery chemistry.
I find it unlikely that we would see another battery enhancement so soon (that probably won't happen again until GM's release of its Cadillac EV line), so the only way to significantly add to the Bolt EV's range is through aerodynamics or a larger battery pack. None of the changes seen in the spy shots indicates improved aerodynamics, and the wheelbase looks unchanged from earlier Bolt EV models. If those spy shots are of the 2021 Bolt EV, don't expect any additional range.
It also appears that GM is not making a transition to a rear wheel drive based powertrain or independent rear suspension. While neither are not essential features, they can improve ride quality, handling, and turning radius.
Chevy Bolt EV Aesthetics
One of the key criticisms of the Bolt EV has been its looks, though that seems to be a very polarizing topic. As I said above, GM's electric vehicles have been great in terms of functionality, which really narrows the window of available criticisms. But hey, when all else fails, just say that something is ugly because that will convince people. This shouldn't even be controversial to say, but a number of people actually like the Bolt EV's looks. So it makes sense that the 2021 model year enhancement only made minor tweaks to the Bolt EV's exterior styling. Really, GM would be doing nothing more than bringing its styling cues in line with the rest of the Chevy brand.
One of the most prominent changes displayed in the spy shots are the headlights. It appears that GM is updating the Bolt EV with a more horizontal headlight layout with separate, rounded fog lights below (a look we've seen in the Chevy Blazer and leaked images of the Buick Enspire). I like the design and look of the Bolt EV's original headlights; however, they did have glare issues that may have cost the Bolt EV an IIHS "Top Safety Pick." I've personally experienced that a number of times. I'll be driving at night, switch to low beams for oncoming traffic, and still have them flash me to indicate that my headlights were in their eyes. These new headlights could address that issue.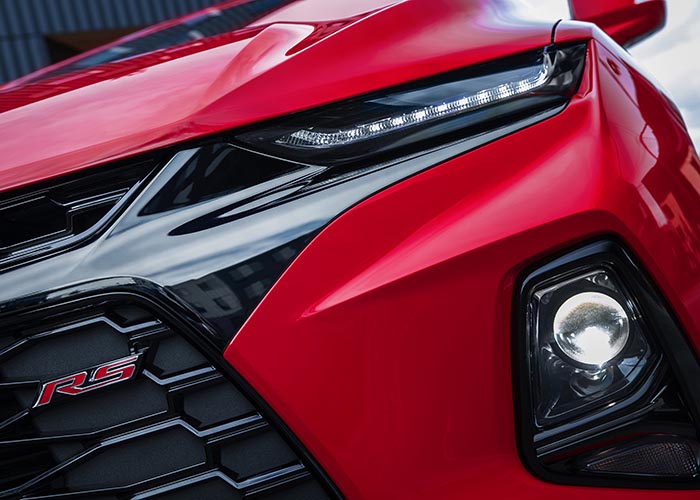 Another feature that stood out from the spy shots were the wheels. We've seen these wheels both in the spy shots taken back in May as well as in those taken in late September. Much like the current Bolt EV LT versus Premier rims, these new rims appear to have two variations. One is a very basic finished metal while the other has additional accents and a painted, lacquered finish.
Personally, I find the rims disappointing. GM has stated that they are willing to forego aerodynamics in favor of aesthetics, and I think that is a huge mistake. We are still early enough in electric vehicle adoption that we can afford to make some concessions for aerodynamics and efficiency. Even the coolest of the cool Tesla uses "aero" wheel caps to cover up what (under the surface) very stylish rims.
People aren't buying the Bolt EV because it's a "cool" car, so prospective buyers aren't going to be swayed by how good its rims look. Even if partially covered aerodynamic wheels like we see the Hyundai Kona Electric and Kia Niro EV only result in a 4% to 5% efficiency improvement at freeway speeds, that difference could get a Bolt EV owner to their destination faster and more conveniently.
Interior Design Updates
Now spy shots aren't the greatest for capturing interior changes, but there do appear to be some Bolt EV updates that we can actually see. First, some of the seating materials do seem to be nicer, though it appears that GM is continuing to use head restraints, which protect the head and neck from whiplash during accidents, rather than more comfortable head rests.
The second change appears to be with the Infotainment screen. As I covered in a recent story, GM will be working with Google for their Infotainment operating system. The Bolt EV's current 10.2" infotainment screen is reasonably sized, but it could improve, not just in terms of size but also angle, orientation, and distance from the driver. From the spy shots, it appears that the Infotainment screen might have increased in size and layout, though it's not completely clear from the images.
The spy shots could also hint at another welcome change for the Bolt EV's interior: a sunroof. Now, that sunroof design so far has been limited to the images of the Bolt EUV. Whether it makes it to the Bolt EV is still a question; however, a sunroof is feature common to many of the Bolt EV's rivals (and one that many have been requesting).
Finally, it appears that GM will be updating the dash configuration and layout. The Bolt EV's interior design was really a one-off as far as GM's interior styling is concerned. This new configuration might end up looking more like some of GM's more recent layouts, such as the Blazer or Equinox. Regardless, this will be a welcome change. The weakest aspects of the current Bolt EV's dash layout are reflections both on the windshield and in the driver's face. Some Bolt EV owners have gone so far as to buy matte dash covers and to tape over chrome accents.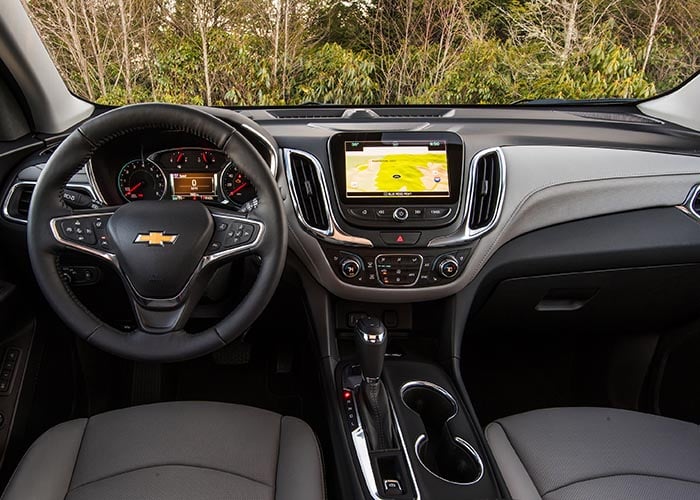 Final Thoughts on 2021 Chevy Bolt EV
Based on everything I have heard and seen so far, the 2021 Bolt EV doesn't look like it will significantly improve on the 2020 Bolt EV in terms of functionality and exterior design. While the changes and improvements to the interior do appear to address some key Bolt EV issues, those changes are minor and not everything that we should expect out of a model refresh.
About The Author
Eric Way focuses on reporting expert opinion on GM brand electric vehicles at Torque News. Eric is also an instructional designer and technical writer with more than 15 years of writing experience. He also hosts the News Coulomb video blog, which focuses on electric vehicles, charging infrastructure, and renewable energy. Eric is an active member of the EV Advocates of Ventura County, a volunteer organization focused on increasing the widespread adoption of electric vehicles. You can follow Eric on News Coulomb Youtube, on Facebook at @NewsCoulomb as well as on Twitter at @eway1978.
See you next time as I share five of the most inspiring Chevy Bolt EV road trips!