According to Consumeraffairs.com: American Honda Motors is recalling a select group of 2017 Honda Civic sedans for a possible defective right side halfshaft. The implications of this defect, is the breaking of the right hand halfshaft while driving, resulting in loss of forward momentum, and the possible loss of vehicle control. Note: The half shaft in a FWD car is effectively the car's "drive-shaft."
Further ramifications include the possibility of car-roll-off when sitting in the park position, in the event of the electronic parking brake not being set. Torque News drives the segment topping 2017 Honda Civic Type-R.
2017 Honda Civics affected

The issue here according to James Limbach of Consumeraffairs.com stems from a possible defect in a small but critical drivetrain part. According to the source, the right half shaft may have been improperly heat treated, resulting in a weaker component. The short story: The half shaft could break under driving force, it happens!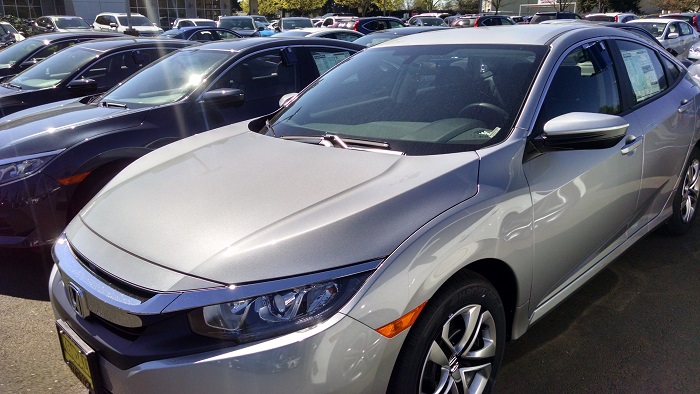 Is your 2017 Honda Civic included in the latest product recall?

5404 model year 2017 Honda Civic sedans and coupes included in latest recall: American Honda will notify owners beginning December 15, 2017, I'm assuming through the mail. Once notified, consumers may contact Honda dealers for free inspection and possible replacement based on half shaft serial number -- free of charge. Owners may contact Honda customer service at 1-888-234-2138. When making the call, mention recall code K0E, good luck.
Photo attributions Parks R. McCants 2017