5 Reasons New York Daily News likes 2017 Honda Fit for The City
For fuel efficient, ease of parking, and maneuverability in urban environments, I believe the fun to drive, exceptional utility, Honda Fit 5-door hatchback, to be the most underappreciated offering in American Honda's lineup, it's that good. It's been a while since we've been behind the wheel of Fit. Read our latest Honda Fit impression.
The crew at New York Daily News takes a very qualified shot at answer a question that we field daily here at Torque News. "What is the best car? Not an easy question to answer, and dependent on many contributing factors, including but not limited to, what one is looking for in a car, crossover, or SUV. I like 2017 Honda Fit for hatchback utility, a reasonably comfortable spacious interior, quirky good looks, decent road handling and sporty drive dynamics. Find 2017 Honda Fit specifications and pricing here.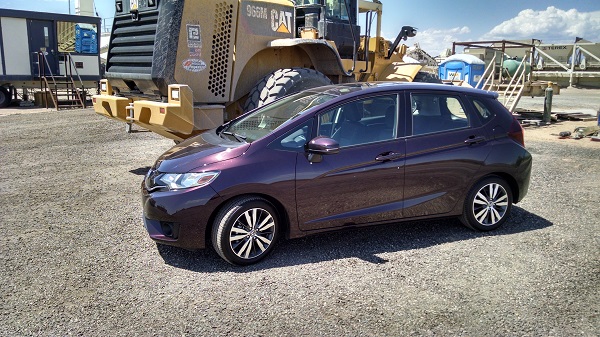 A fuel stingy road warrior, affording ease of city maneuverability and parking
Two years ago, while on an outing to Phoenix, Arizona, we loaded 5 rather full size adults into Honda Fit and headed out to dinner. Remarkably, Honda's smallest, most financially attainable trans-pod, carried on without so much as a hiccup.
Thanks to Honda's "Magic Seat" second row, the not so little, CVT shifted 4-cylinder 5-door transformable hatchback easily double duties as a work carry all, or out on the town transport for up to 5 adults, while affording fuel-efficient ease of handling in tight city driving and parking environments. I like that!