Honda CR-V Officially Best Selling SUV in North America 21 years running
So, with no shortage of well built and fair priced entries in North America's compact crossover segment, what sets 2016 CR-V bumpers and headlights above the competition?
As an automotive journalist I've driven most if not all of the brand offerings in North America's 2nd hottest automotive segment. Second only to pickup trucks, the crossover and SUV segment is the hottest sales segment as we wind down close to if not another record sales year for the auto industry in the U.S.. Cars? They represent a mere 30% of auto sales with this one bucking the trend.
A word from Honda's Mr. Jeff Conrad

"We want to thank our customers for the trust they've placed in Honda, which is the basis for everything we do," said Jeff Conrad, senior vice president and general manager of the Honda Division. "Retail sales are the results of customers voting with their wallets and pocketbooks, and we think that's the only true measure of customer demand and product appeal."
CR-V takes the segment sales crown for 2016

When they build the perfect car: In my modest opinion, Honda CR-V hits the mark with exceptional utility, measurable standard featured value, decent drive and ride dynamics, with an attractive price point and exceptional all-wheel-drive fuel efficiency. I first drove the much improved 2015 CR-V in Surf City U.S.A, and was more than a bit impressed at that time as to the "total package" that is America's best selling SUV of any size.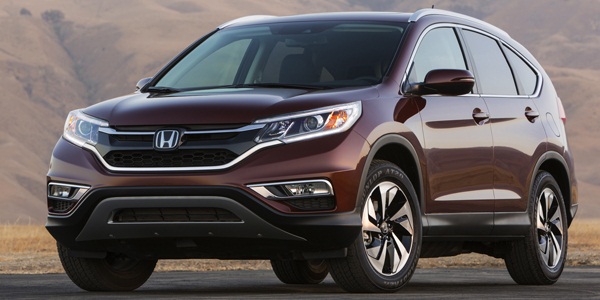 Segment dominance will continue in 2017

What can I tell you? The best just got better with the largest, most interior refined, and most powerful turbocharged, CVT torque transferred CR-V in Honda history. Read my San Francisco drive and ride experience here. According to Honda: Over 4 million CR-V's have been sold in North america since the model's inception back in 2006. With that said, I recommend a CR-V test drive to anyone considering the purchase of a near premium compact crossover or SUV.