C&D ranks Honda Ridgeline '2017 Best Midsize Pickup'
Car & Driver has been around since I was knee high to a pup! In fact, when I was first introduced to the car world by the "older" kids in the neighborhood, I'd spend all of my allowance, paper route money and lawn cutting proceeds buying Car & Driver, Road & Track and Cycle Magazine off the rack of a local supermarket. These auto mags were the foundation of a life-long obsession -- no regrets, they made what I am today, slightly auto obsessed.
With today's reader transitioning to full time online journalism, Car & Driver and other auto news publications continue a tradition of non partial auto review. In the case of "2017 10 Best Trucks and SUV" rankings, C&D totals a points tally gathered from a group of auto writers, analysts and a husband and wife consumer team. I like it, fair, honest and thorough, if not totally scientific.
Honda Ridgeline is R&D's 2017 Best Midsize Pickup Truck

With many "truck" guys out there debating rather or not Honda's second generation Ridgeline is truly a pickup truck, I spent a week in the seat of Ridgeline Black Edition on the roads and highways of Oregon. I like it!
Honda News
The expert editors and evaluators at Car and Driver honored the 2017 CR-V and 2017 Ridgeline as the top vehicles in the 10Best Truck and SUV Awards. Car and Driver put the entrants through their paces, testing them on the unique attributes for their respective segments, including ride and handling, safety, technology, comfort, practicality and fuel efficiency.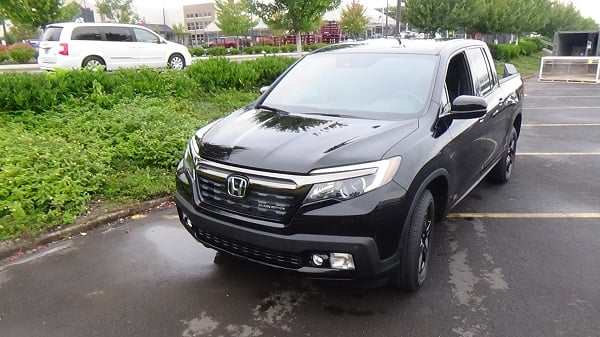 The CR-V, America's best-selling SUV, was recognized for its value, more powerful available turbo engine that offers class-leading fuel efficiency, and its premium, roomy interior. The Ridgeline, with its exclusive unit body construction, earned its spot on the prestigious list for a combination of traits, including best-in-class ride and handling and fuel efficiency, available advanced torque vectoring all-wheel drive system, and superior noise, vibration and harshness (NVH).
*Honda News 2016