Last year Torque News was one of the first to experience the segment break-out 2nd generation 2017 Honda Accord Hybrid Touring, it was a wake up call for the segment, as Honda once again evolved and improved a very good stand-alone gasoline/electric single motor propulsion unit, by adding a second electric motor, while reducing the battery module for greater trunk space. Drive and ride performance was unique, and exceptional, (dare I say exciting?) in a midsize sedan segment dominated by capable, yet less than drive-induced-excitement contenders.
"Our best Accord is actually a hybrid"
Without sacrifice of off-the-line acceleration, hill climbing torque, a very usable trunk, exceptional driver, passenger comfort and safety, Honda's near full-size 5 passenger 4-door sedan comes to market with a beginning MSRP of $29,605 +. The standard feature value that is Accord Hybrid comes standard equipped with a 10-way power adjusted driver's seat, Honda Sensing ™, Lane-watch, and remote engine start. Read our Accord Hybrid, Davis Smart House, drive and ride experience here.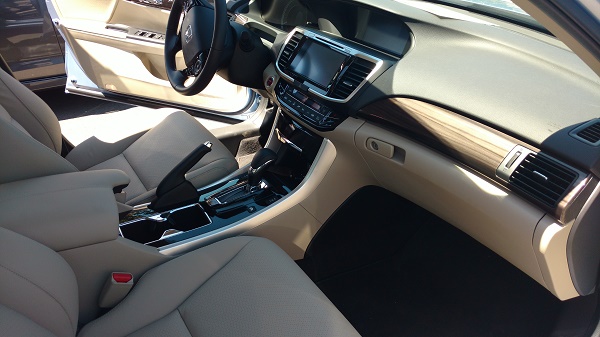 About ASEEE
The Honda Accord Hybrid was named to the "Greenest Vehicles of 2017" list from the American Council for an Energy-Efficient Economy (ACEEE) for being one of the most environmentally responsible nameplates available to consumers for the 2017 model year and for scoring in the top 1.3 percent of all vehicles scored. The Honda CR-V (1.5L FWD), America's most popular SUV, was also honored by the ACEEE in its "Greener Choices 2017" list for scoring in the top 11 percent of all vehicles.
Vehicles that qualify for the "Greener Choices 2017" list are restricted to widely available gasoline-powered cars and light trucks with automatic transmissions, which showcases the widespread availability of environmentally responsible vehicle choices in many segments of the market. The vehicles are ranked based on a full life-cycle analysis, looking at not only the environmental impacts from driving, but also from the manufacturing and end-of-life recycling of the vehicle.