Yesterday, Twitter account Sawyer Merritt posted a tweet showing a concept creation video of what a Tesla Roadster might look like rocketing down a road going from 0 to 60 mph in just 1.1 seconds.
As noted in a recent Torque News article written by Tinsae Aregay, not only will the Roadster morph into a new design overhaul, but that Tesla will possibly offer a "SpaceX Package" that will essentially rocket a Tesla into new automotive records. He writes:
"On top of Musk giving us more tidbits, Tesla's Roadster display at the Petersen Automotive Museum also revealed never before shared information regarding the spec of the SpaceX Package Roadster."
"According to the plaque giving a small description of the vehicle, it reads "Demonstrating the versatility of electric power and adding extra distinction to the car's already high performance, an announced SpaceX package would outfit the Roadster with cold air rocket thrusters positioned at the rear, allowing for a 0-to-60-mph acceleration time of 1.1 seconds."
Here's a YouTube Video showing a concept creation video of what a Tesla Roadster outfitted with a SpaceX Package might look like following blastoff with a little discussion about its cold air thrusters:
Want to see it again with just a clip of the car in motion? I did (more times than I can admit). Here it is again:
What To Expect From The Ride
With the reputed Tesla Roadster takeoff being rocket assisted, will the G-forces be anything like what an astronaut goes through during a launch? Bear in mind about 9 G's in most humans leads to a blackout as blood flow to the brain becomes seriously limited. Astronauts typically experience about 3 G's of force during a launch and are outfitted with G-suits and training on how to flex specific muscles to counter the G-forces.
Closer to earth, the Tesla Roadster takeoff will not be like the mythical JATO accessorized Chevy Impala that crashed into a cliffside reported in the Darwin Awards years ago and discounted by the popular Mythbusters TV show afterward.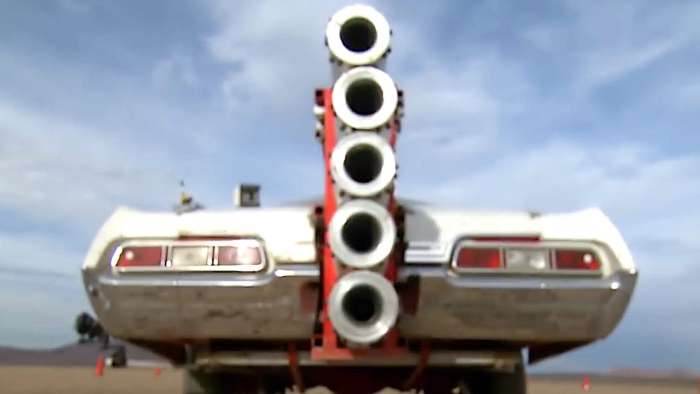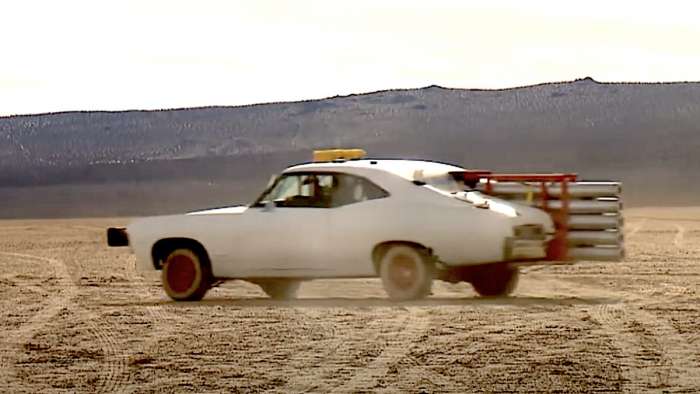 And The Answer Is…
What we can expect, however, is what some simple physics has to teach us. According to basic G-force calculations explained:
Calculation of the g-force at accelerating or braking in a straight line motion. 1 g is the average gravitational acceleration on Earth, the average force, which affects a resting person at sea level. 0 g is the value at zero gravity. 1 g = 9.80665 m/s² = 32.17405 ft/s². To reach this value at a linear acceleration, you must accelerate from 0 to 60 mph in 2.74 seconds.
So, to achieve 1 G linearly, the Tesla would have to go from 0 to 60 in 2.74 seconds. No problem there. However in 1.1 seconds, the value comes to almost 2.5 G's using an online Gravity Acceleration Calculator for Linear Motion. In other words, you are really going to feel it! Hence, the added coolness of it.
For more about the Tesla Roadster, here is a recent article that discusses the original Roadster and how much it has changed over the years.
Plus, here are the latest images and video showing the side repeater camera on a Tesla Roadster.
Timothy Boyer is Torque News Tesla and EV reporter based in Cincinnati. Experienced with early car restorations, he regularly restores older vehicles with engine modifications for improved performance. Follow Tim on Twitter at @TimBoyerWrites for daily Tesla and electric vehicle news.