I cover each new Subaru model every month to give customers an idea of which models are hot and which are not. Check out each model in this report and click the link to get more information on a particular model.
I will start with the best-performing model and go down the list on each vehicle's ranking for the October stats. 
1. Who Says The Aging Outdated Subaru Forester Needs A Remodel
Subaru of America has a surprise hot model, and it's the model that needs a remodel the most. Check out the results of the aging and outdated Forester. It's hot, while other all-new models are not.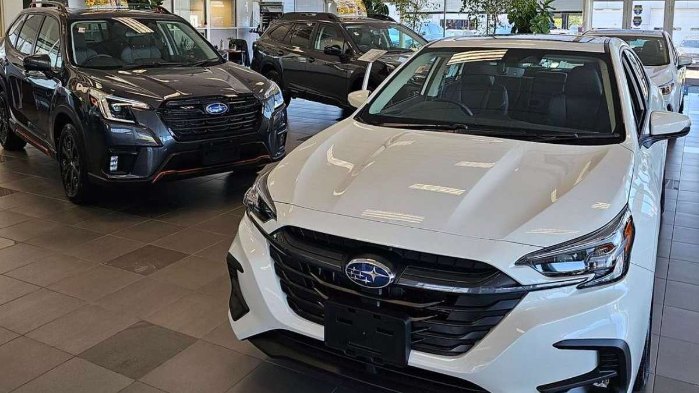 Photo credit: Subaru of Wakefield
2. The Hot Subaru Crosstrek Is Not In First - It Just Pulled Up Last
The once smokin' hot Subaru Crosstrek was in first place last year and is now in last place. See how far the small SUV has dropped.
3. Subaru Outback Isn't Even Close To The Hot Forester
The Outback is a top pick by many customers, but the midsize SUV is far from what the hot Subaru Forester compact SUV did last month. Check it out, and some exciting news that's coming soon.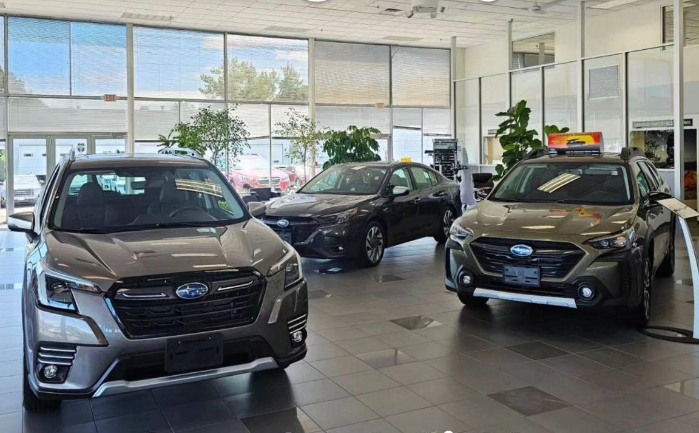 Photo credit: Subaru of Wakefield
4. Does Subaru Ascent Have A Problem? Sales Drop 4 Consecutive Months
The 2023 Subaru Ascent is an excellent all-wheel-drive 3-Row SUV, but sales continue to drop. Check out the Ascent report and see if there is a problem with the family hauler.
5. The Subaru WRX Is Gloomy Now; Things Will Brighten Up With A New Electric STe
2023 Subaru WRX sales continue to drop. Here's why we need the all-new electric Subaru WRX STI. It can't get here too fast for performance fans.
6. The All-New Next-Generation Subaru Impreza Is An Enigma Or Not
The All-New Next-Generation Subaru Impreza Is An Enigma Or Not via @SubaruReport @torquenewsauto#subaru #impreza #subaruimpreza #imprezars
-https://t.co/3py2f8xzl4
— Denis Flierl (@DenisFlierl) November 8, 2023
The 2024 Subaru Impreza gets a complete remodel and a new hot RS trim, yet sales are puzzling. It isn't easy to understand, but sales dropped again.
7. 3 Reasons Why Subaru Legacy Baffles The Experts But Not Savvy Shoppers
The Legacy sedan continues its comeback run to finish the year impressively. See how far the Legacy sedan is up in sales volume when other top models are down.
8. The Subaru Solterra Is Starting To Sound Like A Broken Record
The 2023 Subaru Solterra keeps rolling with increased sales, and Subaru's newest EV just set another record. Check out Solterra's latest achievement.
9. The 2024 Subaru BRZ tS - We Call Shotgun.
The Subaru BRZ is the slowest-selling model for Subaru of America again in October, but it's the most fun model to drive. There's more fun coming for driving enthusiasts next year.
Now it's your turn. 
What is your favorite Subaru model, and tell us why.
Thanks for reading, everyone. I hope you enjoyed this Subaru story. See you tomorrow for my latest Subaru Report.
For additional articles related to new Subaru models, here are a few of my top stories you may enjoy. 
My Must-Read Top Picks
I am Denis Flierl, a 12-year Torque News senior writer with 20+ years of Subaru and automotive journalism experience. I enjoy bringing you, the Subaru fans and customers, the most up-to-date Subaru news, reviews, and new model information. You'll find the latest Subaru stories on the Subaru page. Follow me on my The Dirty Subaru website, Dirty Subaru blog, SubaruReport, All Subaru, WRXSTI, @DenisFlierl, Facebook, and Instagram.
I've got you covered! - I cover all Subaru all the time - It's called the "Subaru Report." Check back daily for my expert Subaru analysis!
Please leave your comments below, share the article with friends, and post X to your followers! 
photo credit: main image Tucson Subaru