Forester's numbers are impressive again, considering it needs a complete remodel. The Forester was scheduled to get a redesign for the 2024 model year, but it's a carry-over with no changes. It's looking like a brilliant decision by Subaru Corporation. 
Subaru of America had six models that were up in percentage of increase in October compared with the same period in 2022. The hot Forester led all models and is the number one selling model in Subaru of America's all-wheel-drive lineup.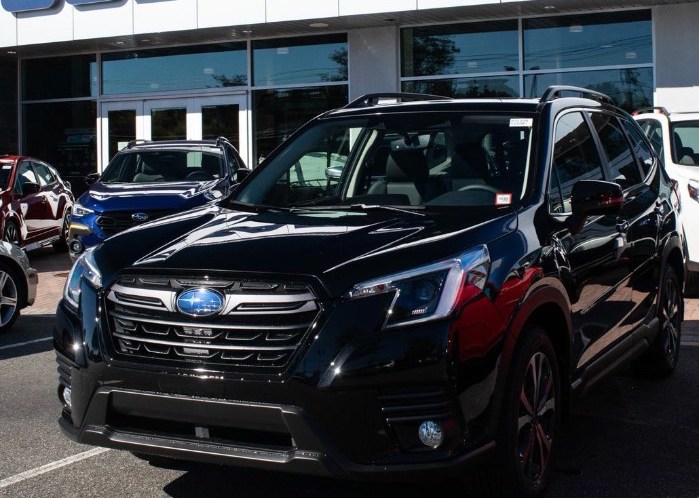 photo credit: Competition Subaru
The Subaru Forester, surprisingly, is the hottest model, and it needs a remodel, but don't tell compact SUV customers. Forester has been the number-one model for four consecutive months. 
Just as in July, August, and September, the 2023 Subaru Forester compact SUV is again the number-one selling all-wheel-drive model for Subaru of America. Forester was the top performer by volume in October for the fourth month, with 15,479 model sales and an increase of 29.5 percent over October 2022.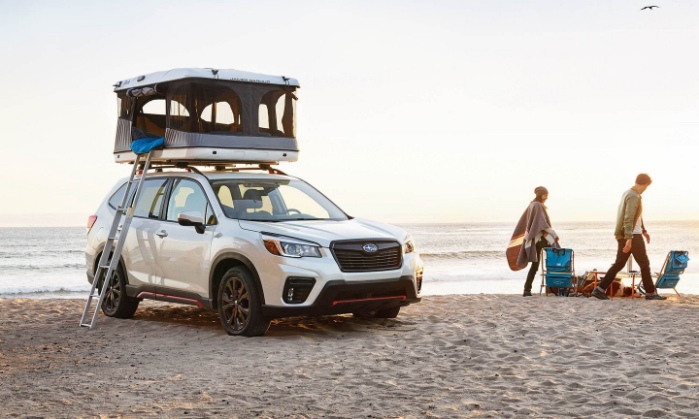 The 15,479 Forester models delivered to customers compared with 11,954 in October 2022. Forester is now up 33.4 percent in the first ten months of 2023. Forester has 121,824 models sold in 2023 and remains in third place and inches closer to the new Crosstrek.
The Forester's 121,824 models sold in 2023 are just a short distance from the Crosstrek, with 128,400 models sold in the first ten months of 2023. 
2024 Forester recall alert.
The 2024 Subaru Forester is arriving now from Japan and already has a recall. You can check out the new Forester recall report here for more information. 
The 2024 Subaru Forester is a carry-over model and has received no additional upgrades over the 2023 model. Subaru Corporation chose to wait another year before the next-generation compact SUV is launched around the globe.
For customers looking to purchase a 2024 Forester, here is the new pricing and how much all trim levels increased.
All 2024 Forester trim levels increased by $770 in price, including destination and delivery. The Forester comes in six trim levels: The Base Forester starts at $28,190, Premium ($31,390), Sport ($32,960), Limited ($35,070), Wilderness ($36,015), and Touring ($38,490). Pricing includes destination and dealer fees ($1,295).
The aging and outdated Subaru Forester is Subaru of America's surprise hot model, and it's the model that needs a remodel the most. The Forester needs upgrades, but don't tell compact SUV customers. It's SOA's top-selling model for four consecutive months. 
I will inform customers of the all-new 2025 Subaru Forester when details are announced or leaked. Stay tuned.
Thanks for reading, everyone. I hope you enjoyed this Subaru Forester story. See you tomorrow for my latest Subaru Report.
For additional articles related to the 2024 Subaru Forester, here are a few of my top stories you may enjoy. 
My Must-Read Top Picks
I am Denis Flierl, a 12-year Torque News senior writer with 20+ years of Subaru and automotive journalism experience. I enjoy bringing you, the Subaru fans and customers, the most up-to-date Subaru news, reviews, and new model information. You'll find the latest Subaru stories on the Subaru page. Follow me on my The Dirty Subaru website, Dirty Subaru blog, SubaruReport, All Subaru, WRXSTI, @DenisFlierl, Facebook, and Instagram.
I've got you covered! - I cover all Subaru all the time - It's called the "Subaru Report." Check back daily for my expert Subaru analysis!
Please leave your comments below, share the article with friends, and post X to your followers! 
photo credit: main image Tucson Subaru