Consumer Reports still loves the 2023 Subaru Forester even though it needs a remodel. In its new Top Picks In Autos 2023 rankings (by subscription), the Forester is the best Small SUV under $35,000. 

It's not the first time Consumer Reports picked the 2023 Subaru Forester. Other recognition from CR includes the Forester in its ten best cars of 2023. The Subaru Forester ranks the best in class in the small SUV category in CR's scoring and, impressively, for the tenth consecutive year.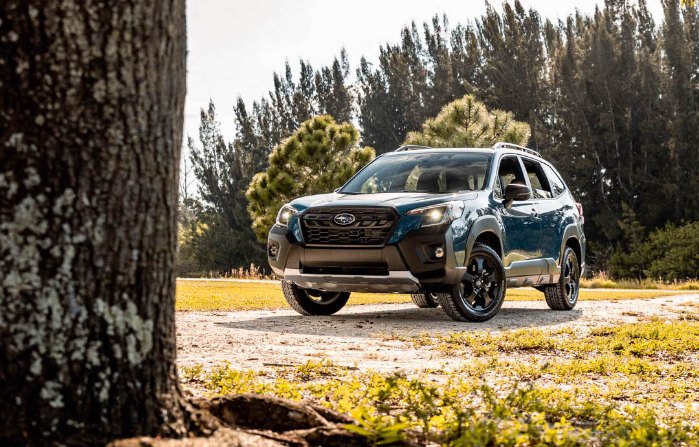 photo credit: Schumacher Subaru

Consumer Reports top picks in autos under $35,000 for 2023

Subcompact SUV - Toyota Corolla Cross, $23,610 - $31,065

Small Truck - Ford Maverick Hybrid, $24,900 - $34,135

Midsized Sedan - Toyota Camry Hybrid, $28,855 - $34,295

Electric Car - Nissan Leaf, $28,140 - $36,190 
What CR says about the Subaru Forester.

"This is Forester's 10th consecutive appearance as a Top Pick, underscoring how well this small SUV has honed its winning formula over time. Key to its appeal is the basic design, crafted to provide solid crash protection, a spacious cabin, a generous cargo area, and terrific outward visibility. The shape provides excellent access, with tall, wide-opening doors and hip-height seats. The controls are simple to use and easy to reach. The 2.5-liter four-cylinder and CVT yield 28 mpg overall, among the best in its class. Handling is responsive, and the ride is supple. In addition, Subaru's EyeSight suite of safety features benefits from a wider field of view and updated software for 2023."

In addition, the Forester scored 90/100 in its road test, 4/5 in predicted reliability, 4/5 in expected owner satisfaction, and seventy-nine percent of owners said they would purchase that exact vehicle again.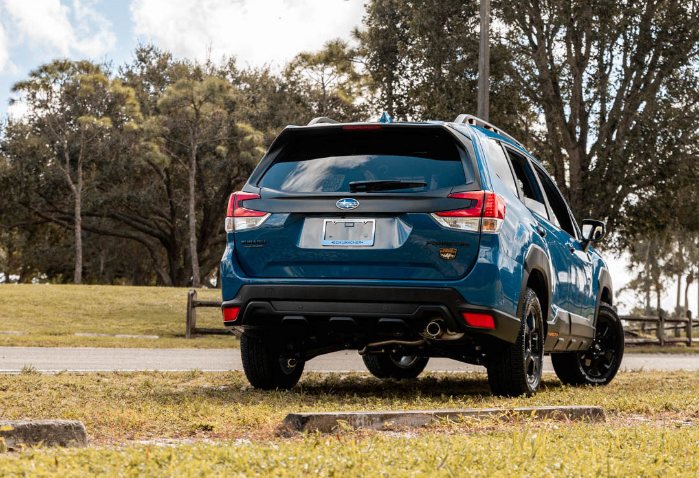 photo credit: Schumacher Subaru

It is sold out for customers looking to buy a 2023 Subaru Forester. Here is the 2024 Forester pricing. 

All 2024 Forester trim levels increased by $770 in price, including destination and delivery. The Forester comes in six trim levels: The Base Forester starts at $28,190, Premium ($31,390), Sport ($32,960), Limited ($35,070), Wilderness ($36,015), and Touring ($38,490). Pricing includes destination and delivery fees ($1,295).

My take on what sets the Forester apart from other small SUVs.

The significant difference between the Forester and the compact SUV competition is that it comes standard with all-wheel-drive and X-Mode. You won't pay extra for the all-weather, all-terrain features. In addition, Forester has 8.7 inches of ground clearance, gets the highest IIHS safety scores, is fuel-efficient, and is fun to drive.

Consumer Reports says the Subaru Forester is consistently the best compact SUV. It's one reason it's Subaru of America's hottest model and in demand. You will find few if any new models sitting on retailers' lots.

Thanks for reading, everyone. I hope you enjoyed this Subaru Forester story. See you tomorrow for my latest Subaru Report.

For additional articles related to the new Subaru Forester, here are a few of my top stories you may enjoy. 

My Must-Read Top Picks

Denis Flierl - I have over twenty years of Subaru and automotive journalism experience. I enjoy bringing you, the Subaru fans and customers, the most up-to-date Subaru news, reviews, and new model information. You'll find the latest Subaru stories on the Subaru page. Follow me on my The Dirty Subaru website, Dirty Subaru blog, SubaruReport, All Subaru, WRXSTI, @DenisFlierl, Facebook, and Instagram.

I've got you covered! - I cover all Subaru all the time - It's called the "Subaru Report." Check back daily for my expert Subaru analysis!

Please leave your comments below, share the article with friends, and post X to your followers! 

Photo: Subaru