Why did Subaru bring the 2024 Forester back with no upgrades? Why would they? The compact SUV sells better than any other Subaru model in Subaru of America's all-wheel-drive lineup. 
Subaru customers chose to buy more 2023 Forester compact SUV models than any other model. It's a significant reason why Subaru is waiting another year to bring the next-generation Forester. It's too popular.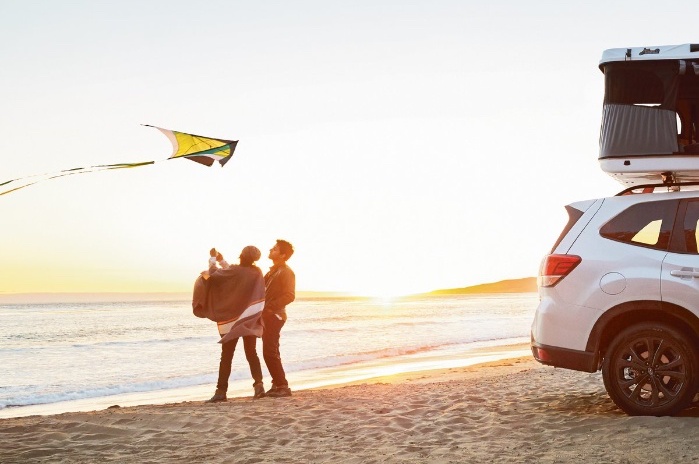 Just as in July and August, the 2023 Subaru Forester compact SUV is again the number-one selling all-wheel-drive model for Subaru of America. In September, Forester was the top performer by volume for the third consecutive month, with 15,237 vehicle sales and an impressive increase of 48.6 percent over the same month in 2022.
SOA delivered 15,237 Forester models to customers in September compared with 10,254 in September 2022. Forester is now up 33.9 percent in the first quarter of 2023. Forester has 106,345 models sold in 2023 and remains in third place overall behind the Outback (122,881 sales) and inches closer to the new Crosstrek (114,632).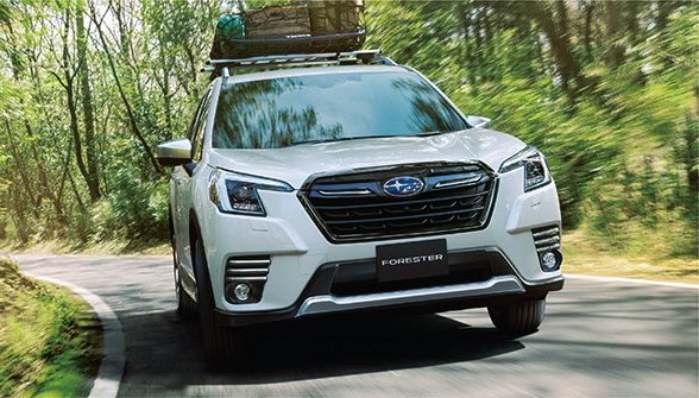 Subaru Senior Vice President of Sales Troy Poston says, "Driving into the fourth quarter, we are confident our vehicles' appeal speaks volumes. Whether it's a vehicle geared up for adventure or a dependable family car, Subaru has a lineup ready to exceed car-buyer expectations."
The 2024 Subaru Forester has no new improvements over the 2023 models. The 2023 Subaru Forester is sold out, but 2024 models arrive now. And you get to pay more for the same model. All 2024 Forester trim levels increased by $770 in price, including destination and delivery.
Here is the 2024 Forester pricing. The Forester comes in six trim levels: The Base Forester starts at $28,190, Premium ($31,390), Sport ($32,960), Limited ($35,070), Wilderness ($36,015), and Touring ($38,490). Pricing includes destination and delivery fees ($1,295).
What sets the Forester apart from the other compact SUVs, and why is it selling so well?
Consumer Reports says Forester is a top pick and one of the ten best vehicles you can buy. The Forester is affordable, offers 8.7 inches of ground clearance, has a "go-anywhere" attitude, has excellent visibility from the driver's seat, and has all-weather capability. The Forester Wilderness is the best trim level for extreme conditions and off-road capability.
Subaru of America offers the Forester Wilderness trim level with 9.2 inches of ground clearance and additional severe weather capability. Forester Wilderness also comes with X-Mode and dual-function X-Mode for deep/snow, deep/mud, and deep sand setting. It is an all-terrain vehicle for customers who want to get further off the grid this winter. 
Should customers wait for the 2025 Subaru Forester?
The 2025 Subaru Forester is expected to get a complete remodel from the ground up. The next-generation Forester will get a new front facia, a new wheel design, and a larger 11.6-inch multimedia touchscreen. 
Will the Forester get a new engine upgrade? 
Subaru of America is tight-lipped with all its new model changes, and the Forester is no different. Fans would like a new 2.4-liter turbocharged engine in the Forester Wilderness. Forester also needs a hybrid powertrain. Subaru has not confirmed either one of these next-generation Forester upgrades. 
But we know the Forester will get significant changes worth waiting for if you don't need a new model this year. The next-generation Forester should arrive Fall of 2024.  
The Subaru Forester compact SUV is selling better than any other all-wheel-drive model in Subaru of America's lineup. It's a significant reason why the Japanese automaker chose to wait another year to give the compact SUV a complete remodel. 
For additional articles related to the Subaru Forester, here are a few for your consideration:
Here is the Subaru Forester Wilderness Snow and Ice Off-Road Test YouTube video from Driving Sports TV
Denis Flierl brings over thirty years of combined auto industry and automotive journalism experience to Torque News readers. He is an accredited Rocky Mountain Automotive Press (RMAP) member. The last twelve years have been spent with Torque News, covering Subaru vehicles and the latest news. Check back daily for his expert Subaru analysis. You'll find the latest stories on the Torque News Subaru page. Follow Denis on Facebook, Social Media Platform X, and Instagram. 
Subaru Report - We've got you covered! Check back tomorrow for more unique, informative SUBARU news, reviews, and previews you can trust.
Please leave your comments below, share the article with friends, and post X to your followers!
Photo credit: Subaru