You have heard that silence is golden, but what does it mean, and how does it apply to the Subaru brand of all-wheel-drive vehicles? I have been a follower, fan, and automotive journalist of Subaru vehicles for decades, and one thing is a constant with the Japanese automaker over the years. Subaru is secretive. 
I followed Subaru when they were Fuji Heavy Industries (FHI) long before they changed their name to Subaru Corporation. They divulged little or no information on its upcoming new model launches or its next-generation models when they were FHI, and they still are tight-lipped today.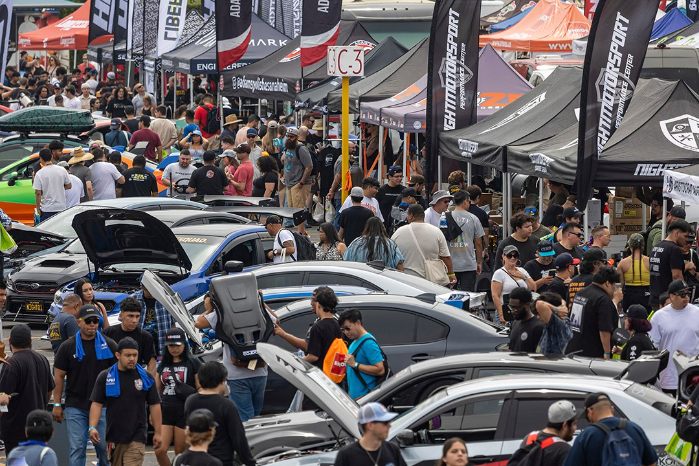 Why is silence Subaru's secret weapon? The quote is an abbreviated version of a longer proverb, "Speech is silver and silence is golden," believed to have originated in Ancient Egypt. In 1831, the saying was first printed and explained in English by the poet Thomas Carlyle. 
He states, "Silence is the element in which great things fashion themselves together; that at length they may emerge, full-formed and majestic, into the daylight of life, which they are thenceforth to rule."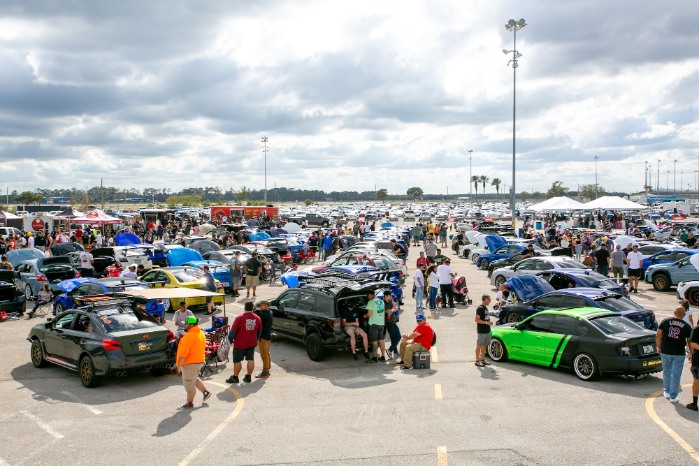 Here is why that quote fits Subaru well. 
Silence concerning Subaru's new vehicles and next-generation models serves them well. I wrote in my previous article that the automaker's silence is a calculated decision for Subaru Corp. and Subaru of America to keep exciting new product information from its loyal fan base. And it's more than withholding details from fans. Subaru only shares a few pieces of information with its network of dealers in the U.S. and around the globe. 
Subaru's latest example is announcing a new 2024 WRX TR trim level sometime next year. SOA released a teaser image of a WRX wheel, and the only information Subaru of America (SOA) gave in the press release was that their new WRX TR would be unveiled at Subiefest Florida on October 7, 2023.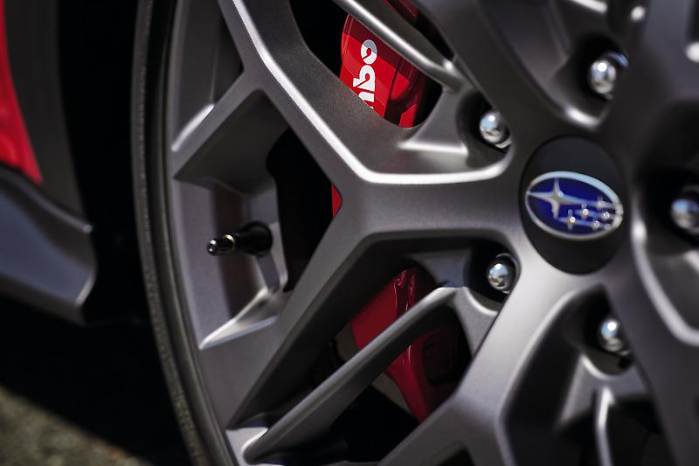 Subaru announcement said, "The sharper and more enthusiast-focused 2024 WRX TR will debut at Subiefest Florida with the help of Travis Pastrana, Subaru Motorsports USA driver and extreme sports icon, and Bucky Lasek, legendary professional skateboarder and rallycross driver." That was all SOA said. 
One good thing Subaru of America does is share the newest models with its most loyal fan base first. One clever marketing technique Subaru uses is giving its loyal fans who attend Subiefest Florida, at Daytona International Speedway, Daytona Beach, an enthusiast festival, the first look at a new model before anyone else sees it. 
But those who cannot attend the event must wait while others get to see and learn about the new model first. That makes many fans angry.  
I also wrote that it doesn't matter who the CEO is of Subaru Corp. or SOA; they are highly tight-lipped and will keep information about its new all-wheel-drive vehicles private. Both Subaru Corp. and SOA have had CEO changes in the last year. But the company line remains the same. 
When asking about a new model, I have been told by Subaru numerous times, "We do not release any details on our future vehicles." Subaru does have a future model website page, but it reveals nothing about any new model they have not already announced. 
Thomas Carlyle's quote reveals exactly how silence is golden and brilliant marketing by Subaru. Subaru is about producing unique vehicles that are different from other automakers. They set the trend with SUVs that are not just grocery haulers but designed for customers with active lifestyles who use their vehicles to escape civilization. 
Enter the Wilderness sub-brand of outdoor-themed SUVs. They now offer the Outback, Forester, and Crosstrek Wilderness family. They kept the new models under wraps and released information only on their official launch date. 
But once in a while, information is leaked. It's nearly impossible for Subaru to keep things wrapped tight until they are ready to be uncovered. I wrote earlier that something is revealed from a dealer meeting on rare occasions. One example is when an attendee at Subaru's dealer meeting took a picture of its New Model Production Start Dates from 2020 through 2023, including the new Wilderness family of vehicles.
I wrote, "The image was sent to an automotive news source, and I covered the leaked information. Shortly after my story was published, I received an email from company officials that I had to remove the image and the story immediately, or we would be subject to action from their attorney. It reveals how sensitive its new product launches are to the company."  
I honored Subaru of America's request to remove all information obtained from the leaked slide.
A company employee leaked the proprietary information, posted an image on Instagram, and took it down shortly after. But not before I could get the leaked information from the image. 
The image revealed when the next-generation BRZ, WRX, and STI would start production and when the all-new Subaru all-electric Solterra SUV developed with Toyota would start production.
The Subaru timeline slide also revealed new models (the all-new Outback Wilderness) meant only for its employees. We can imagine the trouble that that employee was in. I would not be surprised if they were fired on the spot for taking the photo and then posting it on social media. 
Subaru's silence is its secret weapon, giving them power over their fans—bringing things into the light on their timeline. But Subaru's social media pages reveal it's not making fans happy. It's making many of them angry. 
For additional articles related to Subaru, here are a few for your consideration:
Check Out the all-new 2024 Subaru Crosstrek Wilderness Reveal YouTube video:
Denis Flierl brings over thirty years of combined auto industry and automotive journalism experience to Torque News readers. He is an accredited Rocky Mountain Automotive Press (RMAP) member. The last twelve years have been spent with Torque News, covering Subaru vehicles and the latest news. Check back daily for his expert Subaru analysis. You'll find the latest stories on the Torque News Subaru page. Follow Denis on Facebook, Social Media Platform X, and Instagram. 
Subaru Report - We've got you covered! Check back tomorrow for more unique, informative SUBARU news, reviews, and previews you can trust.
Please leave your comments below, share the article with friends, and post X to your followers!
Photo credit: Subaru of America via Subiefest Florida