Subaru announced a new 2024 BRZ STI Sport for the Japanese market, getting significant upgrades over the standard model. But they are different from the upgrades fans want the most. Driving enthusiasts want a 2.4-liter turbocharged Boxer engine with added horsepower over the standard 2.4-liter naturally-aspirated engine. 
I've driven the new BRZ, and it has superior driving dynamics and is a sports car that's fun to drive. Subaru could take it to the next level by letting its performance partner, Subaru Tecnica International (STI), do its magic with the engine.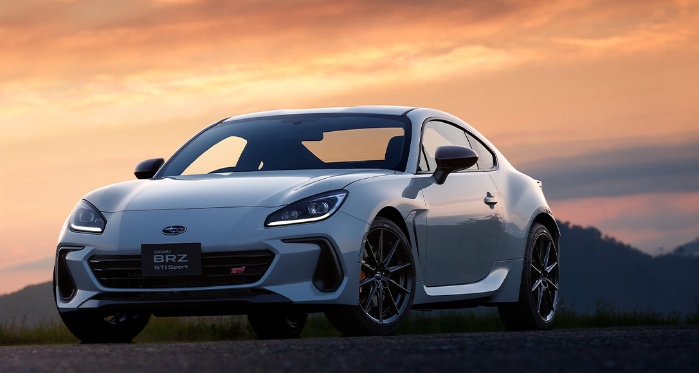 The new BRZ STI Sport already has a performance suspension tuned by STI and damper settings "that draw out lateral force from the inner wheels from the moment the steering wheel is turned, achieving highly responsive handling," says Subaru. 
The BRZ STI Sport also has a front suspension that uses an STI-tuned Hitachi Astemo SFRD front damper, "achieving both a comfortable ride and agile, sporty driving."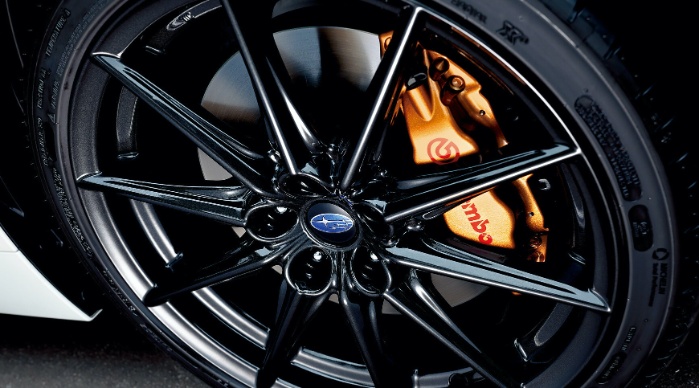 To further enhance the dynamic performance of the STI Sport, Subaru gave the new sports car 17-inch Brembo ventilated disc brakes with gold calipers on the front and rear as a factory option. All are significant upgrades over the standard rear-drive sports car. 
What is the 2024 Subaru BRZ STI's most significant upgrade?
The 2024 BRZ STI Sport features Subaru's first EyeSight driver assistance system for a manual transmission vehicle. The BRZ's 6-speed manual gearbox is now compatible with EyeSight and is a standard feature on the sports car.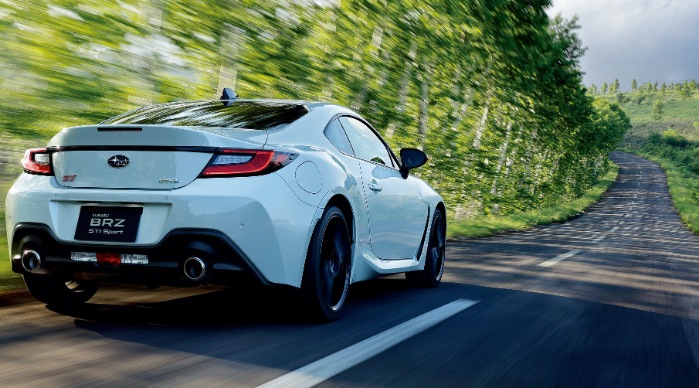 Until now, Subaru Corporation has not fitted the WRX or BRZ manual transmission models with EyeSight safety technology because they weren't willing to invest the resources to make the driver-assist system work with a manual gearbox. But that changed with the 2024 BRZ.
Subaru says, "EyeSight's high performance in collision avoidance, collision damage reduction, and driving load reduction is controlled according to the characteristics of manual transmission vehicles, achieving stable operation in a wide range of real-world situations and providing a high level of driving pleasure and peace of mind." 
Subaru's core value is safety, and now the BRZ is the first Subaru model to get the new safety technology. Manual transmission versions of the Subaru BRZ sport coupe account for most of the sales, and it's a significant improvement for Subaru to invest in the new technology.
Subaru states, "Through these efforts, we aim to achieve zero fatal road accidents in 2030." Subaru says this involves zero fatal road accidents among occupants of Subaru vehicles and people involved in collisions with Subaru vehicles, including pedestrians and cyclists.
I've driven many Subaru vehicles with EyeSight, and it's an effective safety system for avoiding accidents. EyeSight can relieve the burden on the driver when taking a long road trip. I drove a Subaru Crosstrek for hundreds of miles across Colorado, New Mexico, and Texas using EyeSight's adaptive cruise control without touching the brake or the gas pedals. 
Customers in the U.S. get their version of the BRZ STI Sport next year. 
Subaru of America recently announced that a 2024 Subaru tS (tuned by STI) comes with performance upgrades. It's also getting EyeSight safety improvements with the 6-speed manual shifter.
In July, those who attended Subiefest in Arcadia, California, were the first to see the new 2024 BRZ tS with EyeSight before everyone else saw the newly upgraded sport coupe. It's coming this fall for driving enthusiasts. 
The 6-speed manual with EyeSight is an impressive new 2024 Subaru BRZ STI sport coupe feature. But fans really want a BRZ STI with added horsepower and torque to go along with the other performance upgrades. 
For additional articles related to the 2024 Subaru BRZ, here are a few for your consideration:
Check Out the Subaru EyeSight | Advanced Adaptive Cruise Control video
Denis Flierl brings over thirty years of combined auto industry and automotive journalism experience to Torque News readers. He is an accredited Rocky Mountain Automotive Press (RMAP) member. The last twelve years have been spent with Torque News, covering Subaru vehicles and the latest news. Check back daily for his expert Subaru analysis. You'll find the latest stories on the Torque News Subaru page. Follow Denis on Facebook, Twitter, and Instagram. 
Subaru Report - We've got you covered! Check back tomorrow for more unique, informative SUBARU news, reviews, and previews you can trust.
Please leave your comments below, share the article with friends, and tweet it to your followers!
Photo credit: Subaru