It's hard to believe, but the first day of winter is less than 12 weeks away. Fall is here, and it's time to start thinking about driving in the snow, ice, and mud. Which new SUVs are the best for severe weather, and which Subaru is ranked among the best? Check out the twelve best SUVs for icy roads from U.S. News Autos.
U.S. News compiled a new list of the best snow-friendly 2023 and 2024 SUVs for winter driving this year. U.S. News says the vehicles picked are great for winter driving and year-round use because you never know when the weather will change. It's already snowing in the high country of Colorado, where I live.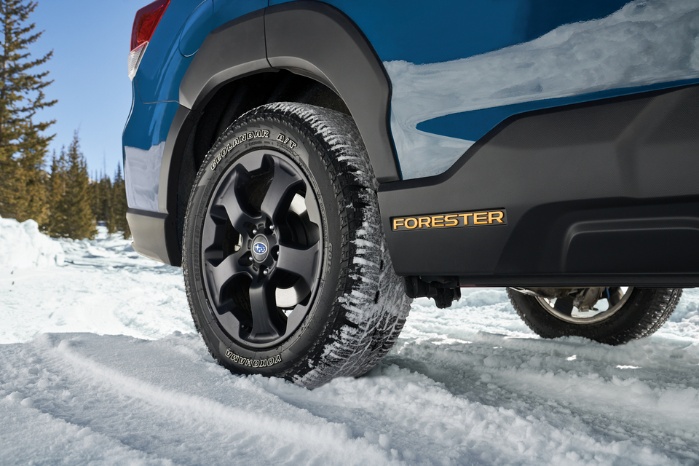 I have driven many Subaru models in Colorado's high country and know how they perform in the snow., It's why I own two all-wheel-drive vehicles now. Am I slightly biased? You bet! I became familiar with the Subaru brand when I drove my fiance's 1976 Subaru GL 4WD Wagon over Rabbit Ears Pass in a blinding snowstorm. I became a Subaru fan after being introduced to the wagon's all-wheel-drive abilities!
According to the U.S. Department of Transportation, more than 70 percent of the nation's roads are in regions where five or more inches of snow falls yearly. I live in Colorado, where the snow is measured in feet.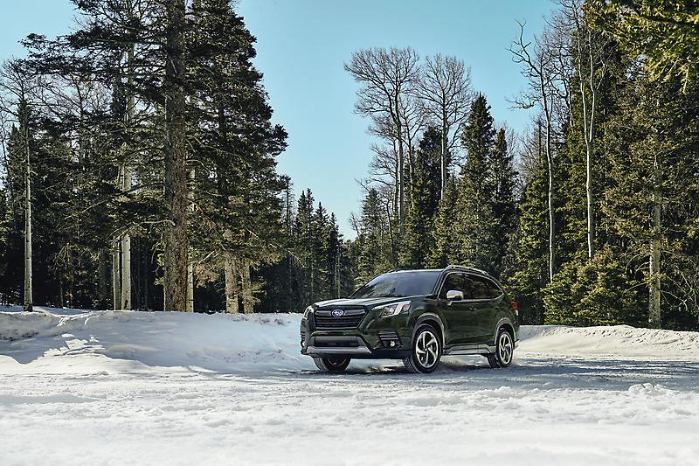 All the models picked by U.S. News in this report must have specific attributes, including four-wheel or all-wheel drive and decent ground clearance. In addition, the best vehicles for the task have creature comforts such as heated seats, a heated steering wheel, and multi-zone climate control.
The picks are in ascending order based on each model's U.S. News overall score.
Best Snow-Friendly SUVs 
2023 Volvo XC40 - U.S. News Overall Score: 8.1 | $38,350 (w/AWD)
2023 Ford Bronco - U.S. News Overall Score: 8.1 | $34,890
2023 Ford Expedition - U.S. News Overall Score: 8.2 | $57,805 (w/4WD)
2023 Chevrolet Tahoe - U.S. News Overall Score: 8.2 | $57,200 (w/4WD)
2023 Toyota RAV4 Hybrid - U.S. News Overall Score: 8.2 | $31,225
2023 Subaru Forester - U.S. News Overall Score: 8.2 | $26,395
2023 Land Rover Range Rover Sport - U.S. News Overall Score: 8.3 | $83,000
2023 Jeep Grand Cherokee L - U.S. News Overall Score: 8.3 | $43,535 (w/4WD)
2024 Land Rover Range Rover - U.S. News Overall Score: 8.4 | $107,400
2023 Jeep Wagoneer - U.S. News Overall Score: 8.5 | $64,595 (w/4WD)
2024 Kia Telluride - U.S. News Overall Score: 8.8 | $37,990 (w/AWD)
2023 Rivian R1S - U.S. News Overall Score: 9.0| $78,000
Having driven the Subaru Outback and Crosstrek in deep snow, I was surprised U.S. News only has one Subaru SUV on the top model list: The 2023 Subaru Forester. 
What does U.S. News say about the 2023 Subaru Forester?
U.S. News gives the Forester an overall score of 8.2/10. The 2024 Subaru Forester is the only ranked Subaru SUV best for driving in the snow.
U.S. News says, "A midsize or large SUV might seem the more obvious choice for driving in snow, but compact SUVs like the Subaru Forester also have much to offer. The Forester comes standard with all-wheel drive for road-hugging traction on slick roads. In addition, this Subaru provides 8.7 inches of ground clearance, but that jumps to 9.2 inches in the Wilderness trim."
"The Forester's acceleration is tepid, but this SUV compensates with solid fuel economy. Its ride quality is smooth, and its surefooted handling inspires confidence. You can upgrade the Forester with amenities like a heated steering wheel, dual-zone automatic climate control, and heated front seats."
What sets the Forester apart from the other models listed in this report?
U.S. News mentions the Forester Wilderness trim level with 9.2 inches of ground clearance and additional severe weather capability. Forester Wilderness also comes with X-Mode and dual-function X-Mode for deep/snow, deep/mud, and deep sand setting. It is an all-terrain vehicle for customers who want to get further off the grid this winter. 
I have driven the standard Forester with X-Mode and Forester Wilderness with dual-function X-Mode in extreme conditions, and the rugged Wilderness trim level will take you anywhere you want to go off-road. 
U.S. News doesn't tell you this, but the 2023 Subaru Forester is sold out, so here is the 2024 Forester pricing. 
The 2024 Subaru Forester comes in six trim levels: The Base Forester starts at $28,190, Premium ($31,390), Sport ($32,960), Limited ($35,070), Wilderness ($36,015), and Touring ($38,490). Pricing includes destination and delivery fees ($1,295).
In my twenty years of testing driving all the vehicles listed above, I would also choose the Subaru Forester. The question is, where are the 2024 Subaru Outback and 2024 Subaru Crosstrek? But that's just me.
For additional articles related to the Subaru Forester, here are a few for your consideration:
Here is Driving Sports TV YouTube video: Subaru Forester Wilderness Snow and Ice Off-Road Test
Denis Flierl brings over thirty years of combined auto industry and automotive journalism experience to Torque News readers. He is an accredited Rocky Mountain Automotive Press (RMAP) member. The last twelve years have been spent with Torque News, covering Subaru vehicles and the latest news. Check back daily for his expert Subaru analysis. You'll find the latest stories on the Torque News Subaru page. Follow Denis on Facebook, Social Media Platform X, and Instagram. 
Subaru Report - We've got you covered! Check back tomorrow for more unique, informative SUBARU news, reviews, and previews you can trust.
Please leave your comments below, share the article with friends, and post X to your followers!
Photo credit: Subaru