The next-generation 2025 Subaru Forester is delayed another year, but the announcement could come sooner from Subaru Corporation. I recently covered why Subaru released the 2024 Forester with no upgrades, and it's a carry-over model for one more year. 
Subaru chose to wait another year for the compact SUV to get a complete model. The aging Forester should have received the new upgrades in 2024. Still, it's selling so well that the Japanese automaker has the luxury of holding off the next-generation model and getting its redesign right.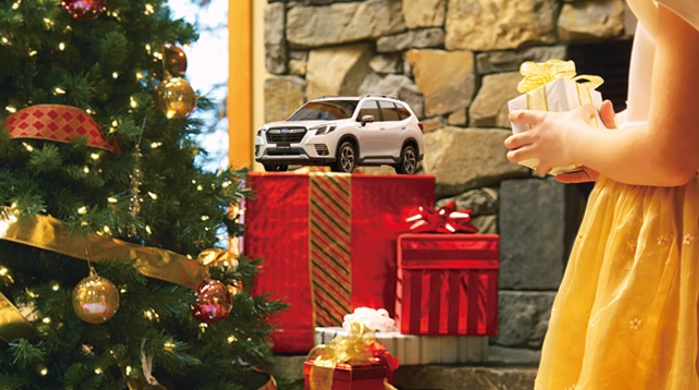 Subaru Corporation may announce the new model changes before the new year. Subaru Corporation recently created an image of the Forester under the Christmas tree. They just put the new picture as the cover photo on its global Facebook page. What does it mean? 
It's impossible to get information on new models from Subaru, but the Japanese automaker is known for teasing customers with concept cars and images on its social media pages.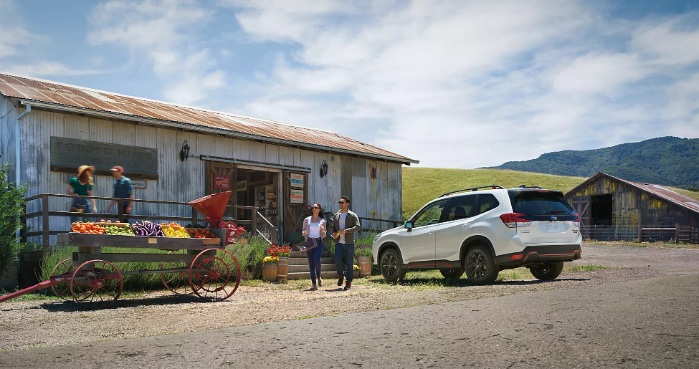 If Subaru does give customers an early Christmas present, here's what could be coming on the next-generation Forest compact SUV. This is speculation, as Subaru has yet to release any details. 
We know from the other new Subaru models that the Forester will not have drastic exterior styling changes but will come with a new front facia, different headlights, new rear taillights, new wheel designs, improved safety technology, and upgrades to its infotainment and multimedia touchscreen. What I need to find out is what will be under the hood of the new model. 
Will Forester get a hybrid drivetrain?
A significant improvement could come in its drivetrain. Customers have been asking for a Forester hybrid with improved fuel efficiency. New Hybrid technology would be the most significant upgrade the next-generation Forester needs now. 
Subaru is working with Toyota to develop new hybrid and electric technology, and the Forester could be the first new redesigned model to get it. Subaru must compete with the Toyota RAV4 Hybrid, the most popular compact SUV model, and it could be a reason for the new model's delay. 
Will the next-generation Forester Wilderness get a new 2.4-liter turbocharged engine? 
An engine upgrade with added towing capacity are two upgrades outdoor enthusiasts want to see in the new sixth-generation Forester. But Subaru is tight-lipped and has yet to release any details on the 2025 Forester. Other than a picture of the Forester under the Christmas tree, there's little to know yet. Stay tuned.
It's your turn.
What upgrades would you like to see on the 2025 Subaru Forester? 
Thanks for reading, everyone. I hope you enjoyed this Subaru Forester story. See you tomorrow for my latest Subaru Report.
For additional articles related to the new Subaru Forester, here are a few of my top stories you may enjoy. 
My Must-Read Top Picks
Check out the Core of a Subaru | Global Platform YouTube video
I am Denis Flierl, a 12-year Torque News senior writer with 20+ years of Subaru and automotive journalism experience. I enjoy bringing you, the Subaru fans and customers, the most up-to-date Subaru news, reviews, and new model information. You'll find the latest Subaru stories on the Subaru page. Follow me on my The Dirty Subaru website, Dirty Subaru blog, SubaruReport, All Subaru, WRXSTI, @DenisFlierl, Facebook, and Instagram.
I've got you covered! - I cover all Subaru all the time - It's called the "Subaru Report." Check back daily for my expert Subaru analysis!
Please leave your comments below, share the article with friends, and post X to your followers! 
Photo credit: Subaru