When Subaru launched the all-new 2024 Impreza compact hatchback, it looked like the automaker's most significant launch this year. I expected sales to increase significantly, but it happened differently than expected. 
The new 2024 Subaru Impreza is an enigma. The 2024 Subaru Impreza gets a complete remodel and a new hot RS trim, and yet sales are not rising every month.
By the numbers
The Subaru Impreza compact hatchback increased 9.2 percent in September after being down in August. And now the Impreza sales dropped in October.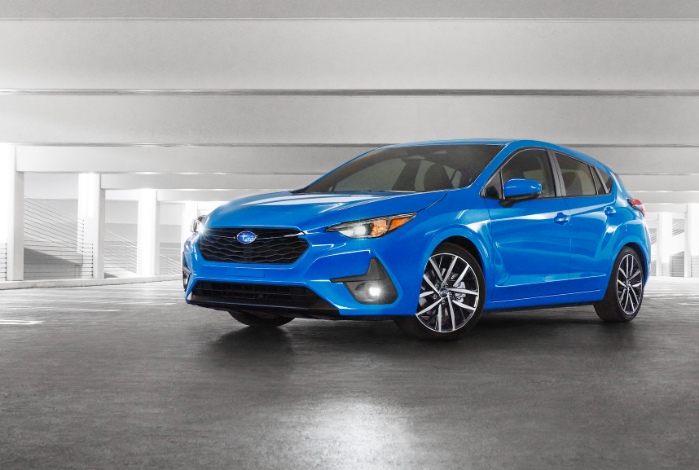 The new Impreza cools off this fall.
The Subaru Impreza compact hatchback decreased in October by 6.9 percent. Impreza is the fifth best-selling model as SOA delivered 2,662 compact models to customers in October compared with 2,861 sales in October 2022. 
Even with the drop in sales, Impreza is up 17.0 percent in the first ten months of 2023, with 29,826 compact models sold in 2023 compared with 25,490 models delivered to customers in the same time frame in 2022.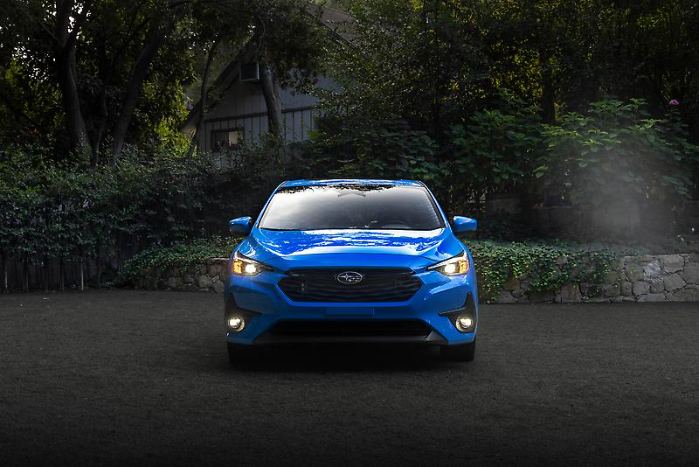 Here is my take on the new Impreza hatchback.
Customers come in looking for an affordable, fuel-efficient, sporty hatchback with utility. It's all the things compact customers are looking for. So what's the problem with the Impreza?
Customers also cross-shop the all-new 2024 Crosstrek subcompact SUV, and many choose it over the Impreza. For a bit more money, active customers get the same Impreza platform with new upgrades but a more usable small SUV with advantages over the Impreza.
The Crosstrek offers the same affordability, fuel efficiency, and hatchback utility but has more advantages. The advantages are 8.7 inches of ground clearance, X-Mode for extreme all-weather capability, and a Sport trim with duel-function X-Mode for all-terrain capability.
Customers can now opt for the new outdoor-themed Crosstrek Wilderness to get further off the grid. 
The Impreza is an enigma, but maybe not.
A New Subaru Impreza Award Is All About The Door, And Less Is More via @SubaruReport @torquenewsauto #subaru #impreza #subaruimpreza https://t.co/0BhTHxpoC8 pic.twitter.com/zDCIKQ0HBc
— Denis Flierl (@DenisFlierl) November 2, 2023
Impreza shoppers are very close to Crosstrek customers. They are a younger demographic, lead active lifestyles, and use their vehicle as more than a commuter during the week and a grocery hauler on the weekend. 
You can find them out having fun on the weekends and using their vehicle for outdoor activities like hiking, mountain biking, trail running, kayaking, snowboarding, and going to the beach.  
The 2024 Subaru Impreza is an excellent small hatchback. The 2024 Subaru Crosstrek gives active customers more recreational options. 
Thanks for reading, everyone. I hope you enjoyed this Subaru Impreza story. See you tomorrow for my latest Subaru Report.
For additional articles related to the 2024 Subaru Impreza, here are a few of my top stories you may enjoy. 
My Must-Read Top Picks
Here is the 2024 Subaru Impreza | Review & Road Test YouTube video from Kelley Blue Book
I am Denis Flierl, a 12-year Torque News senior writer with 20+ years of Subaru and automotive journalism experience. I enjoy bringing you, the Subaru fans and customers, the most up-to-date Subaru news, reviews, and new model information. You'll find the latest Subaru stories on the Subaru page. Follow me on my The Dirty Subaru website, Dirty Subaru blog, SubaruReport, All Subaru, WRXSTI, @DenisFlierl, Facebook, and Instagram.
I've got you covered! - I cover all Subaru all the time - It's called the "Subaru Report." Check back daily for my expert Subaru analysis!
Please leave your comments below, share the article with friends, and post X to your followers! 
photo credit: Subaru