It's Monday, and it's time to get back to work. But before you do, let's get dirty. I don't work for Subaru or sell cars for a Subaru dealer, but I have decades of experience with the brand. You'll find Subaru fans taking their vehicles off-road and getting them dirty. One of the main reasons to own a Subaru is its all-wheel-drive capabilities. 
Enter the 2024 Subaru Crosstrek Wilderness. Subaru of America recently launched the all-new Crosstrek Wilderness and let automotive journalists take it for a spin. Where did they go? They went to Zion National Park in Utah, where they put the Subaru Crosstrek Wilderness Edition through its off-roading paces.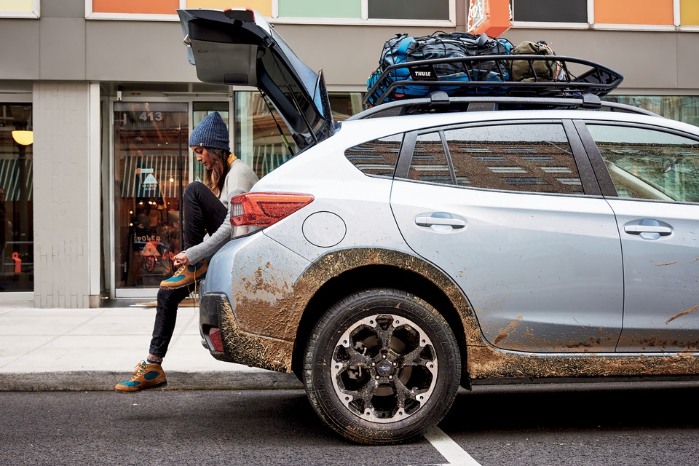 Subaru of America's Corporate Communications chief Dominick Infante talked with WardsAuto about the fun they had. The Wards Auto staff said, "We drove the Crosstrek Wilderness for hours. We think the new vehicle is astonishing, and you won't find a better value."
Infante says, "We followed our customers and realized they were customizing the Crosstrek with aftermarket equipment. We did it with the Wilderness much cheaper than if you were to modify it yourself."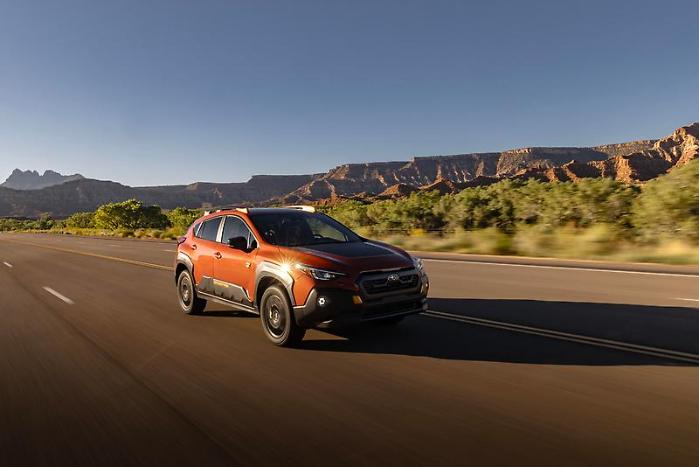 Subaru of America gave customers what they wanted—a small SUV perfect for off-roading, camping, and getting farther away. The Crosstrek has a 500-plus mile range on one tank of gas. 
After spending a day in the outback in Utah, WardsAuto says the Crosstrek is, pound for pound, the best value in the industry. Infante says, "The Crosstrek Wilderness is fun to drive, super usable, and can be used in many conditions."
Infante says, - "A dirty Subaru is a happy Subaru." I can relate because I own a Crosstrek, and the Wilderness trim takes it to another level of what it means to get dirty. Happiness for Subaru enthusiasts is when their car is getting dirty playing in the dirt. 
You won't find many Crosstrek owners sitting at home on the weekends. They are out playing in the dirt and spending time in the outdoors. When active customers buy a Crosstrek Wilderness trim level, it will only stay clean for a short time. 
Infante says, "The Crosstrek Wilderness looks better when beaten up. It needs some dirt and some miles." 
It needs serious dirt, snow, and steep trails to reach its full potential. Subaru hit a home run with the Crosstrek Wilderness. But that's just me. 
Now it's your turn to sound off. What do you think of the Crosstrek Wilderness? Will you be checking it out this fall?
Thanks for reading, everyone. I hope you enjoyed this Crosstrek Wilderness report. See you tomorrow for my latest Subaru Report.
Here are some of my top stories about the 2024 Subaru Crosstrek and Wilderness family. 
I am Denis Flierl, a 12-year Torque News senior writer with 20+ years of Subaru and automotive journalism experience. I enjoy bringing you, the Subaru fans and customers, the most up-to-date Subaru news, reviews, and new model information. You'll find the latest Subaru stories on the Subaru page. Follow me on my The Dirty Subaru website, Dirty Subaru blog, SubaruReport, All Subaru, WRXSTI, @DenisFlierl, Facebook, and Instagram.
I've got you covered! - I cover all Subaru all the time - It's called the "Subaru Report." Check back daily for my expert Subaru analysis!
Please leave your comments below, share the article with friends, and post X to your followers! 
Photo credit: Subaru