Every month, I cover the Subaru Corporation (Gunma, Japan) and the Subaru of Indiana Automotive factory production numbers. It gives customers an idea of which models will be in shorter supply and harder to find. 
If you opt for a Japanese-made Subaru, you will buy a Forester compact SUV, Crosstrek Base and Premium subcompact SUV trim level, Impreza compact hatchback, WRX performance sports car, or BRZ two-door sport coupe. The new battery-electric Solterra compact SUV is manufactured by Toyota in Japan.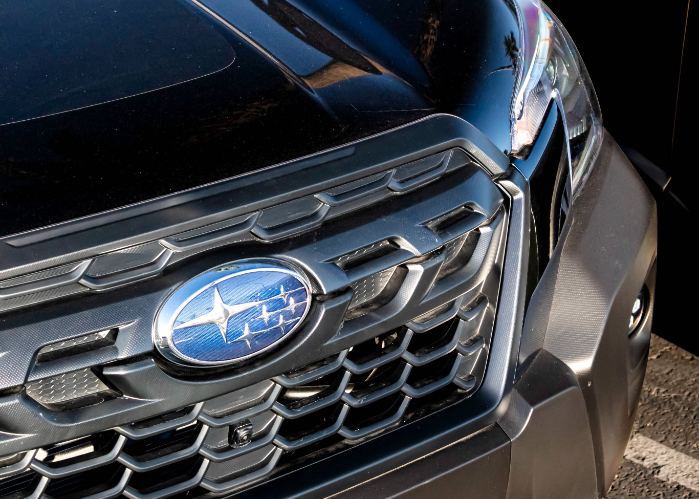 photo credit: Tucson Subaru
If you want an American-made Subaru model, you'll opt for an Outback midsize SUV, Crosstrek Sport, Limited, or Wilderness subcompact SUV trim, Ascent 3-Row family SUV or Legacy midsize sedan. 
The Forester is the most challenging-to-find new model in Subaru's all-wheel-drive lineup.
The Forester is fading to black.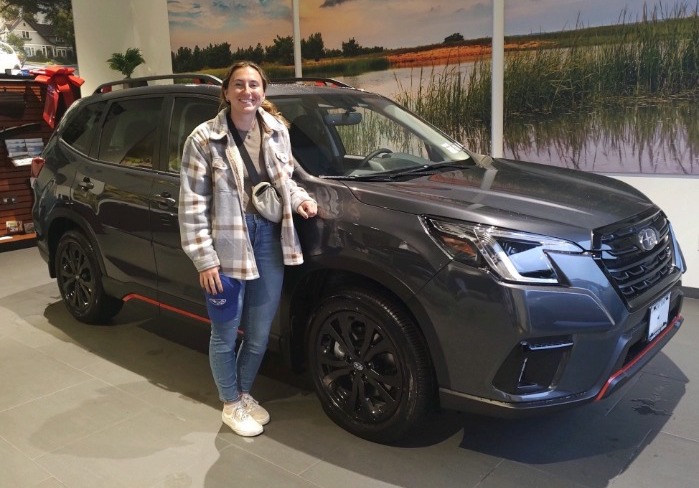 photo credit: Competition Subaru
The strange phenomenon occurring this year is the Forester model that needs a remodel is not slowing; it's speeding up, and customers are willing to wait to get one. The Forester is pushing Subaru into the black in profitability. 
Here are the new production numbers for September 2023. 
I have been covering Subaru's new model production all year, and it's been on an overall upward trend for seven months. Subaru Corporation reported its new vehicle production is up at its Gunma Japan factory. Subaru says new vehicle production increased 36.2 percent in September, the first increase in two months. The Forester is a significant reason why. 
Exports from Japan increased. 
Subaru Corporation says exports from Japan increased 21.1 percent in September, the eighth consecutive monthly increase. Year-over-year exports of the Forester, Crosstrek, Impreza, WRX, and BRZ are up 20.0 percent. 
The new model shipments are reflected in Subaru of America's sales numbers as well. Subaru of America announced its 15 consecutive months of increased sales, with 53,772 vehicles delivered to customers for October 2023. 
More Americans are buying the Forester than any other model. 
The Subaru Forester is the hottest model again and has been the top seller in the U.S. for four consecutive months. Subaru is making the 2024 Forester in the Gunma, Japan factory, and it takes considerably longer for customers to get one from Japan. But it's not deterring customers from ordering the compact SUV. 
The Forester is the most challenging model to find, and it's the top seller for Subaru of America. It defies logic as the current generation 2024 Subaru Forester needs a remodel, it takes longer for customers to get one, and they are still willing to wait. 
Now it's your turn. If you want to buy a new Subaru model, which would you choose? Are you more likely to buy a U.S.-made model like the Outback and get it quicker, or one manufactured in Japan like the Forester and wait longer?
Thanks for reading, everyone. I hope you enjoyed this Subaru Forester story. See you tomorrow for my latest Subaru Report.
For additional articles related to the 2024 Subaru Forester, here are a few of my top stories you may enjoy. 
My Must-Read Top Picks
Check out the Subaru Forester ordering YouTube video
I am Denis Flierl, a 12-year Torque News senior writer with 20+ years of Subaru and automotive journalism experience. I enjoy bringing you, the Subaru fans and customers, the most up-to-date Subaru news, reviews, and new model information. You'll find the latest Subaru stories on the Subaru page. Follow me on my The Dirty Subaru website, Dirty Subaru blog, SubaruReport, All Subaru, WRXSTI, @DenisFlierl, Facebook, and Instagram.
I've got you covered! - I cover all Subaru all the time - It's called the "Subaru Report." Check back daily for my expert Subaru analysis!
Please leave your comments below, share the article with friends, and post X to your followers! 
photo credit: main image Competition Subaru