Are fans excited about the 2024 Subaru WRX TR? The new model arrives in the first quarter 2024, but they want more. WRX sales continue to drop, and performance enthusiasts want the new electric STI. Before we look to the future, let's look at what's going on with the WRX.
2023 Subaru WRX sales have dropped for four consecutive months. 
The 2023 Subaru WRX sales dropped 25.1 percent in July, WRX sales fell 27.2 percent in August, WRX sales dropped 2.7 percent in September, and WRX sales decreased 14.7 percent in October again, making it four months in a row.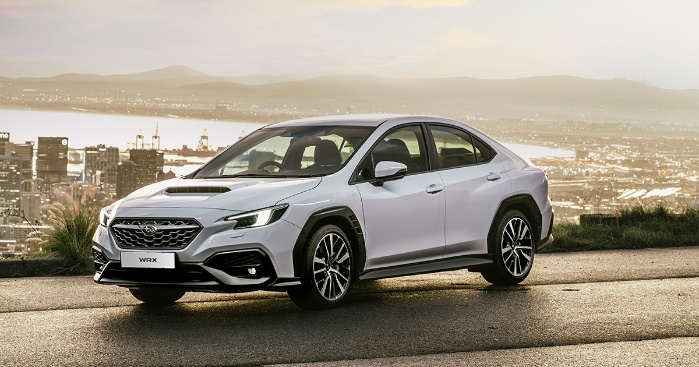 The WRX can't keep up the pace.
The 2023 Subaru WRX sales dropped 14.7 percent in October, with 1,420 performance models delivered to customers compared with 1,664 sales in October 2022. But surprisingly, the WRX is up 52.9 percent in the first ten months after a fast start at the beginning of the year. SOA has sold 21,994 sport-tuned models this year.
That's where the Subaru WRX is now. The all-new 2024 WRX TR arrives sometime in the first quarter of 2024, but it won't be enough to save the performance car. Fans aren't too excited about the new WRX TR. I covered the fan's reaction in detail here.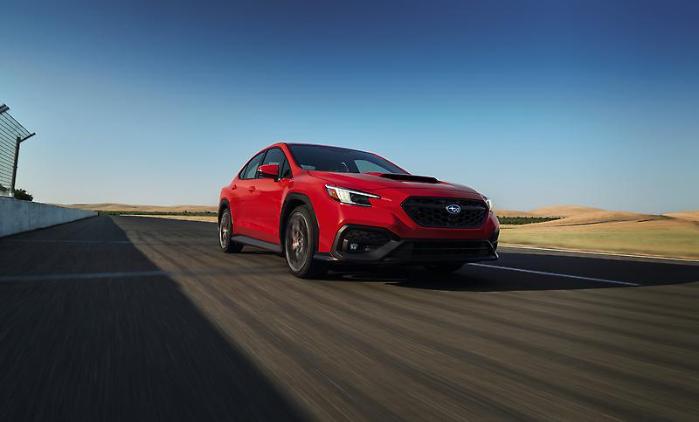 When will Subaru launch the all-new electric STI?
As I wrote in March, performance enthusiasts have much to look forward to now that Subaru Corporation has recently filed for a patent for the "STe" (Subaru Tecnica electric) nameplate. Subaru Tecnica International will evolve from building high-performance internal combustion (ICE) turbocharged Boxer horizontally-opposed engines to new eco-performance electric models.
Subaru Corporation has not given up on its performance division and racing partner, Subaru Tecnica International (STI). Subaru will return the WRX STI in an all-new, all-electric performance model called the STe.
A recent report from MotorTrend that I covered in August said Subaru will launch the new STe electric performance car in three years with an on-sale date in late 2026 as a 2027 model year. 
How much will the new STe EV cost?
The report said because of new production costs and that the new Subaru STe performance car will be the flagship of Subaru Tecnica International's performance division, a $55,000 starting price for a new electrified version is reasonable to expect.
The STe will not look anything like the WRX STI.
More recently, Automotive News said that in the future, Subaru will engineer and design its EVs, and the company is working on a unique design language. Daisuke Tokano, general manager in charge of EV design, said the Sports Concept unveiled in Tokyo "Plays with possibilities for one of the future entries, a rallycross-styled sporty hatchback that evokes the vibe of a WRX. The short front and rear overhangs are envisioned as enabling dynamic car jumping and agile handling."
We know from Subaru's other concepts the WRX will look much different from the concept model unveiled last week. As I have covered the new STI development, fans can count on Subaru Corporation to match high performance with eco-electric soon in a new all-electric STe. Performance fans wish it would get here fast. Stay tuned.
Now it's your turn. Will you wait to buy the new 2027 Subaru STe or buy a 2024 WRX TR now?
Thanks for reading, everyone. I hope you enjoyed this Subaru WRX story. See you tomorrow for my latest Subaru Report.
For additional articles related to the Subaru STe, here are a few of my top stories you may enjoy. 
My Must-Read Top Picks
I am Denis Flierl, a 12-year Torque News senior writer with 20+ years of Subaru and automotive journalism experience. I enjoy bringing you, the Subaru fans and customers, the most up-to-date Subaru news, reviews, and new model information. You'll find the latest Subaru stories on the Subaru page. Follow me on my The Dirty Subaru website, Dirty Subaru blog, SubaruReport, All Subaru, WRXSTI, @DenisFlierl, Facebook, and Instagram.
I've got you covered! - I cover all Subaru all the time - It's called the "Subaru Report." Check back daily for my expert Subaru analysis!
Please leave your comments below, share the article with friends, and post X to your followers! 
photo credit: Subaru