The Subaru Outback is the top-selling model in Subaru of America's lineup, but it could be better. It has a fuel-saving feature that owners dislike the most. The new Subaru Outback owners tell me they despise the stop/start system on the midsize SUV more than anything else on the car. 
I have discussed before that the Auto-Stop-Start is one of the new Subaru vehicles' most controversial fuel-efficiency features. The Outback, Forester, Crosstrek, and Legacy all come with auto stop/start. Here is why and what you can do about it.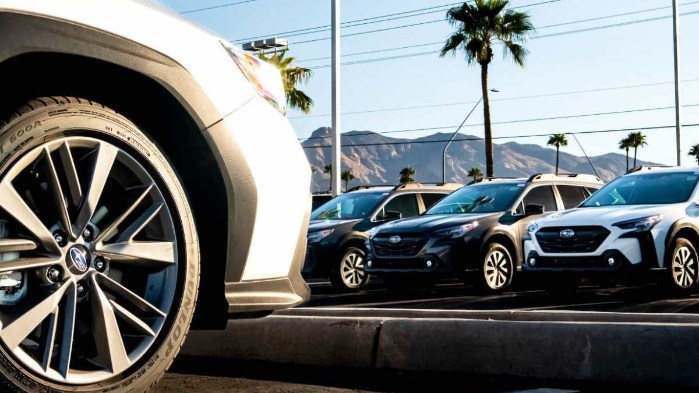 photo credit: Tucson Subaru
Many automakers use a system that automatically stops the engine when you come to a complete stop for more than a few seconds. It's designed to save fuel whenever the car stops at a stop sign, or you wait at a traffic light.
The frequent starting and stopping of the engine are tiresome to drivers who live in urban areas, especially if you commute in heavy stop-and-go traffic every day. And many Subaru Forester, Outback, Crosstrek, and Legacy owners say they don't like the car stopping and starting because it shakes the car every time the engine starts back up.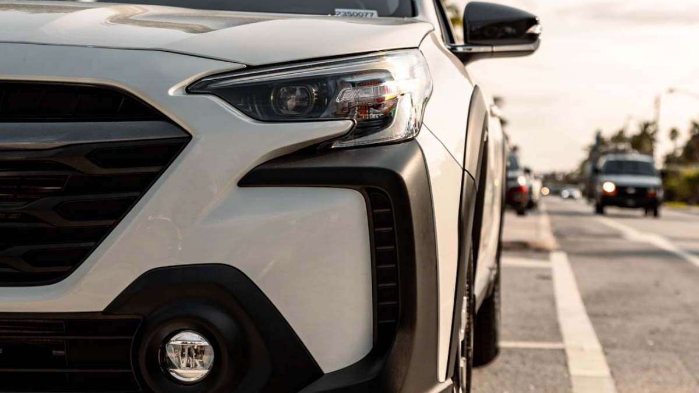 photo credit: Schumacher Subaru
Some drivers say they don't like the car stopping and starting because they fear the system could fail and the engine won't restart and leave them stranded. They also consider the extra wear on the engine and starter.
The SAE says it does save fuel.
Automakers use the system to increase gas mileage numbers, but do they save enough fuel to be worthwhile? I covered this information in a previous article, but it's worth repeating. According to a study conducted by the Society of American Engineers (SAE), turning your car's engine off is beneficial if it is going to be idling for at least seven seconds.
Within that range of time, enough fuel is saved to restart the car. So, fuel will be saved whenever the engine is shut off for over seven seconds. I know of one stoplight on my commute where I can sit for as long as two minutes. After a period of time, the fuel savings add up.
Why is it worse than other automaker's technology?
Subaru's stop/start system shakes the car more than any other automaker's. A recent San Diego Union-Tribune column says Subaru is among the worst for engine vibration on restart. They say Subaru's Boxer engine design, in which the horizontally opposed pistons create more significant side-to-side movement and more vibration.
Subaru Outback Isn't Even Close To The Hot Forester via @SubaruReport @torquenewsauto photo @TucsonSubaru #subaru #outback #subaruoutback
-https://t.co/K4CJlmkfma
- pic.twitter.com/roLRU5l5kh
— Denis Flierl (@DenisFlierl) November 5, 2023
How to turn off Subaru's Auto Start/Stop 
There is good and bad news. You can turn off the auto/start system. 
The Auto Stop-Start can be disabled on the 2020-2021 Subaru Outback, Forester, Legacy, and Crosstrek. It's different for each model, and the problem is that you cannot permanently turn it off in some models like Forester. 
The new Outback and Legacy do have a feature on its new 11.6-inch touchscreen menu, and you can turn off the system. On the home screen, push the car icon button to change the settings and click "Others," allowing you to turn off the Auto Stop-Start system.
The bad news
The bad news is the system will always default to an on position once you turn the car off. So, whenever you return to your vehicle, you must manually disable the system.
The Auto Stop-Start on the new Outback, Forester, Crosstrek, and Legacy is the most disliked feature on Subaru models. But it will save fuel if you live in an urban area. 
Your turn:
What is your experience with Subaru's auto Stop/Start System? 
Thanks for reading, everyone. I hope you enjoyed this Subaru Outback story. See you tomorrow for my latest Subaru Report.
For additional articles related to the 2024 Subaru Outback, here are a few of my top stories you may enjoy. 
My Must-Read Top Picks
Check out: How to turn off Subaru Auto Start Stop YouTube video from Alex Prestigiacomo
I am Denis Flierl, a 12-year Torque News senior writer with 20+ years of Subaru and automotive journalism experience. I enjoy bringing you, the Subaru fans and customers, the most up-to-date Subaru news, reviews, and new model information. You'll find the latest Subaru stories on the Subaru page. Follow me on my The Dirty Subaru website, Dirty Subaru blog, SubaruReport, All Subaru, WRXSTI, @DenisFlierl, Facebook, and Instagram.
I've got you covered! - I cover all Subaru all the time - It's called the "Subaru Report." Check back daily for my expert Subaru analysis!
Please leave your comments below, share the article with friends, and post X to your followers! 
photo credit: main image Tucson Subaru