I originally wrote that the iconic legendary SUV to be revealed in LA would be the new 2025 Outback, but it turns out it will be the all-new sixth-generation 2025 Subaru Forester. It will be uncovered on November 16 at the Los Angeles Auto Show press day, but it's been leaked before the reveal. 
Imgur leaked the images of the new 2025 Forester with its exterior and interior upgrades. Here is what I know. 
What hasn't changed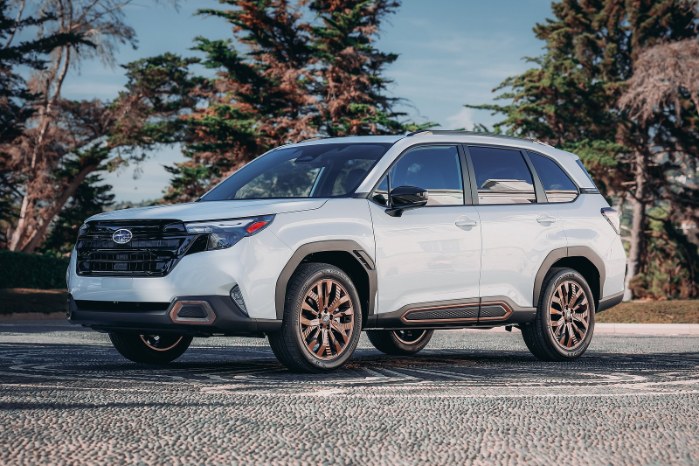 The new Forester has large greenhouse windows for excellent driver outward visibility, 19-inch wheels on what looks to be the Sport trim level, Symmetrical all-wheel-drive, and plenty of black body cladding. The Forester Sport looks to stay with 8.7 inches of ground clearance. 
What's new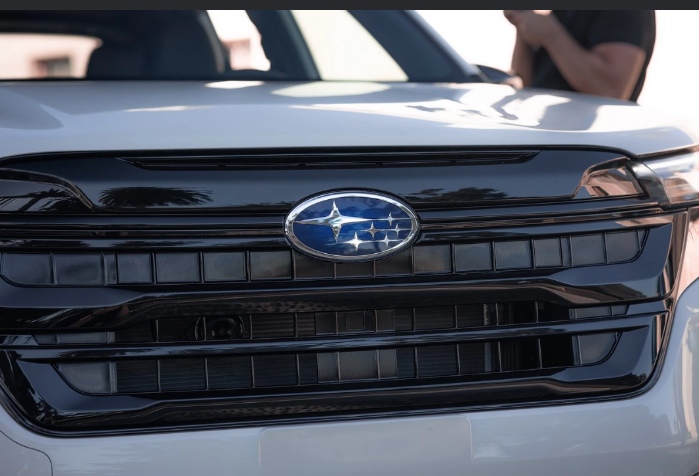 On the outside, the new 2025 Forester has new exterior upgrades with a new wheel design, new headlights and grille, and new rear taillights. The Forester doesn't appear to have grown much in size. So, it likely has the same footprint.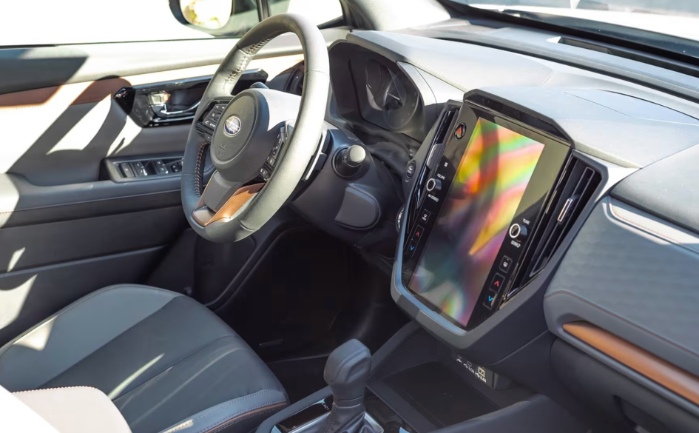 Inside is a new 11.6-inch infotainment touchscreen from the new Subaru Outback, Crosstrek, and Impreza, as well as similar steering wheel, seat, and console controls.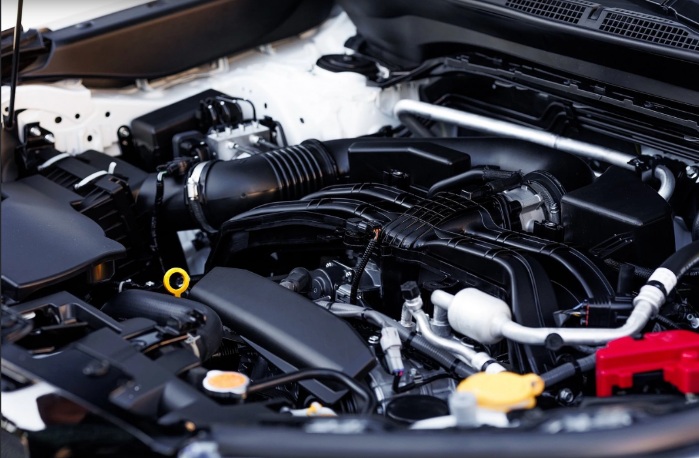 Under the hood, the leaked images appear to show the same 2.5-liter non-turbo, Boxer engine in the current fifth-generation Forester compact SUV. I'm guessing Subaru increased horsepower and torque slightly in the new sixth-generation Forester.  
The 2025 Forester will surely get safety upgrades with the new Subaru EyeSight safety technology.
There have been reports of a new Forester hybrid trim level, but this has yet to be confirmed by Subaru Corporation.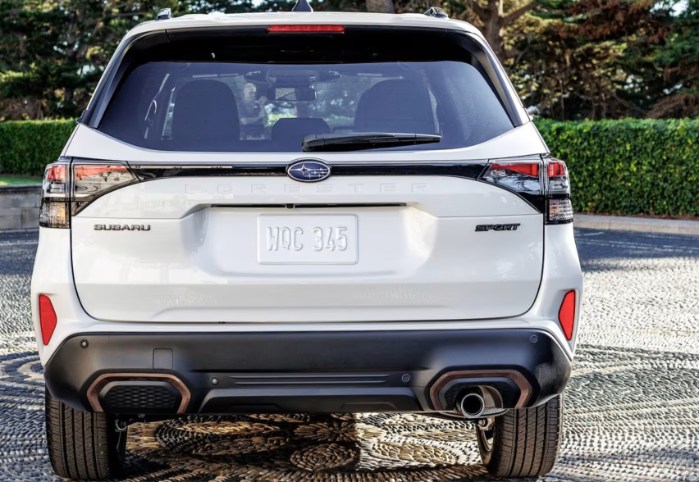 I expect Subaru Corporation will upgrade the new Forester with improved suspension and ride quality over the outgoing 2024 model. 
The official newly redesigned 2025 Subaru Forester will be on November 16 at the Los Angeles Auto Show. I will cover the details when they are announced. Stay tuned. 
Thanks for reading, everyone. I hope you enjoyed this Subaru Forester story. See you tomorrow for my latest Subaru Report.
For additional articles related to the Subaru Forester, here are a few of my top stories you may enjoy. 
My Must-Read Top Picks
Subaru says the Forester is its Strategic Global Vehicle and what's coming next via @SubaruReport @torquenewsauto #subaru #forester #subaruforester https://t.co/7JHGW5uXzA pic.twitter.com/lK8cprImKl
— Denis Flierl (@DenisFlierl) October 23, 2023
I am Denis Flierl, a 12-year Torque News senior writer with 20+ years of Subaru and automotive journalism experience. I enjoy bringing you, the Subaru fans and customers, the most up-to-date Subaru news, reviews, and new model information. You'll find the latest Subaru stories on the Subaru page. Follow me on my The Dirty Subaru website, Dirty Subaru blog, SubaruReport, All Subaru, WRXSTI, @DenisFlierl, Facebook, and Instagram.
I've got you covered! - I cover all Subaru all the time - It's called the "Subaru Report." Check back daily for my expert Subaru analysis!
Please leave your comments below, share the article with friends, and post X to your followers! 
photo credit: Imgur