How hot is the Subaru Legacy sedan? As sedan sales in America continue to drop, the Legacy recorded its fifth consecutive month of sales increase over last year. I didn't think I would ever say this, but the Legacy is hot. 
Legacy is on a remarkable upward trend in sales performance. In June, Legacy was up 15.8%; in July (up 34.8%), August (up 45.8%), and September the Legacy jumped a massive 106.9 percent.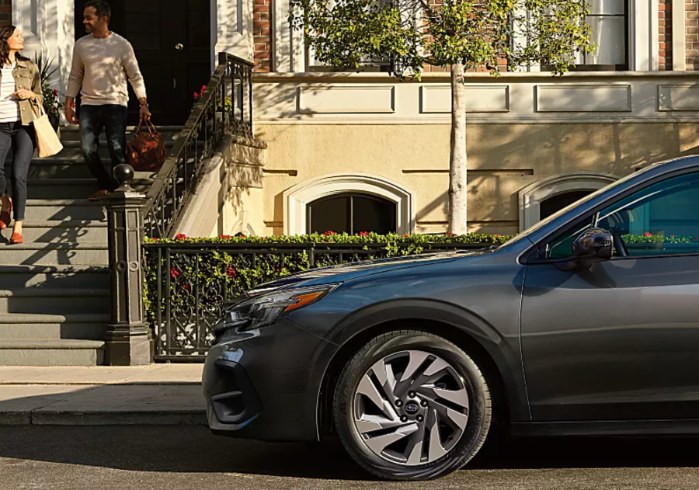 The 2023 Subaru Legacy midsize sedan was up again in October and is the sixth best-selling model. The Legacy was up an impressive 88.1 percent increase in sales, with 2,662 models delivered to customers in October compared with 1,155 sales in October 2022. The Legacy sedan is up 19.0 percent in the first ten months, with 21,794 models sold to customers in 2023. 
The Legacy impresses savvy buyers
The Legacy's year-over-year 19 percent increase is higher than the number one selling Outback, which is up 15.2 percent. Legacy beats the Ascent, up only 0.4 percent in the first ten months. And the Legacy even beats the hot Crosstrek, which is down 0.5 percent for the year.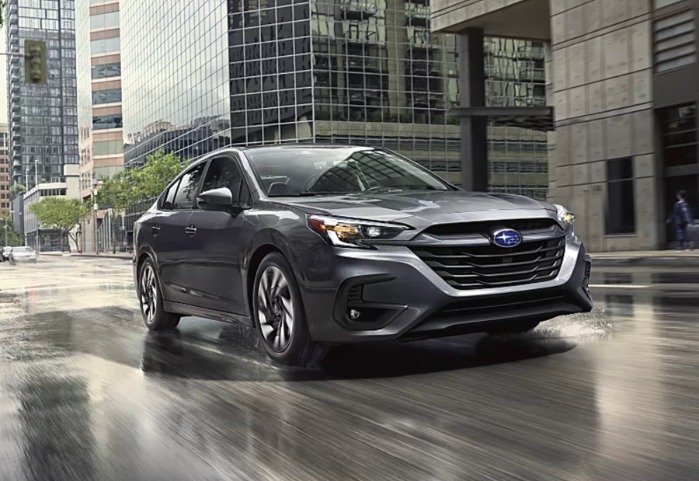 What sets the Legacy apart from other sedans?
I have covered the Legacy's best attributes before. All Legacy trim levels come standard with Subaru's Symmetrical all-wheel-drive for all-weather performance. The Legacy also gets the highest safety scores from the IIHS and is fuel efficient.
What is Subaru's most fuel-efficient 2023 and 2024 model-year vehicle? 
Subaru's most fuel-efficient engine is the 2.5-liter Boxer engine in the 2024 Legacy midsize sedan. It gets an EPA-estimated 27/35 city/highway and 30 combined mpg.
Subaru's Best CPO Value SUV Brand Award And The 3 Top Model Picks For Customers via @SubaruReport @torquenewsauto#subaru #outback #crosstrek #legacy
-https://t.co/Dmx68z25YF
— Denis Flierl (@DenisFlierl) November 8, 2023
I also covered the Legacy's upgrades for 2024. For customers looking for a 2024 Legacy, here are price updates.
For the 2024 model year, the Legacy sedan is still available in five trim levels. The base is priced at $25,985, Premium ($28,285), Sport ($35,585), Limited ($33,035), and Touring XT ($39,285). Destination and delivery fees are included in the price above ($1,090).
How much did the 2024 Legacy increase in price?
All Legacy trim level prices increased by $570 except for the Sport trim level, which raised $670. In addition, dealer fees increased by $70 per vehicle.
The Subaru Legacy surprised the experts with its upward sales trend. It's now up five months in a row and will finish the year better than it started. It has positive traits that customers are looking for: It has the all-weather capability, gets the top safety scores, and is fully efficient—three good reasons why savvy shoppers give it a look. 
Thanks for reading, everyone. I hope you enjoyed this Subaru Legacy story. See you tomorrow for my latest Subaru Report.
For additional articles related to the 2024 Subaru Legacy, here are a few of my top stories you may enjoy. 
My Must-Read Top Picks
Check out this YouTube video from Modern Motoring: A review of the 2023 Subaru Legacy - Leaving or extending itself? 
I am Denis Flierl, a 12-year Torque News senior writer with 20+ years of Subaru and automotive journalism experience. I enjoy bringing you, the Subaru fans and customers, the most up-to-date Subaru news, reviews, and new model information. You'll find the latest Subaru stories on the Subaru page. Follow me on my The Dirty Subaru website, Dirty Subaru blog, SubaruReport, All Subaru, WRXSTI, @DenisFlierl, Facebook, and Instagram.
I've got you covered! - I cover all Subaru all the time - It's called the "Subaru Report." Check back daily for my expert Subaru analysis!
Please leave your comments below, share the article with friends, and post X to your followers! 
photo credit: Subaru USA