When I thought the Subaru Legacy would be discontinued, the midsize sedan made a surprising comeback. Sales of the Legacy have been down, but now it's the fourth consecutive month of sales increase over last year.  
Legacy is on a real upward trend in sales performance. In June, Legacy was up 15.8%; in July (up 34.8%), August (up 45.8%), and September the Legacy jumped a massive 106.9 percent.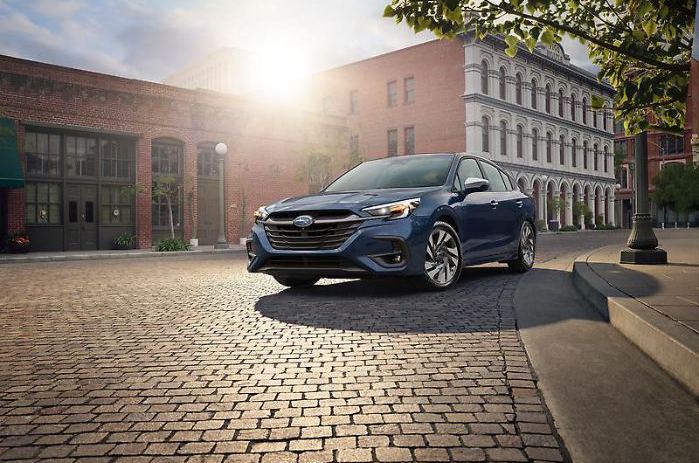 The Legacy sedan is making a comeback. 
The Legacy sedan takes a giant leap forward. The 2023 Subaru Legacy midsize sedan was up again in September and is the surprise model. Subaru of America reports that Legacy leaped an impressive 106.9 percent increase in sales, with 2,727 models delivered to customers in September compared with 1,318 sales in September 2022. The Legacy sedan is up 14.4 percent in the first nine months, with 19,622 models sold to customers in 2023. 
I reported earlier that an Automotive News (by subscription) report says Subaru could move production of the Legacy from the U.S. plant to Japan. The Japanese automaker also may discontinue the model altogether.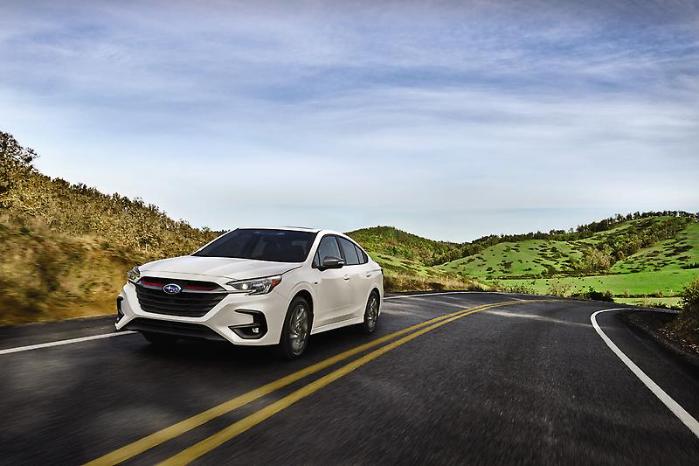 Automotive News said Subaru of Indiana Automotive, where the Legacy is manufactured, will "rebalance its North American production capacity" so the automaker can build more EVs in the U.S. factory.
That would mean the Legacy could be dropped from the lineup, not because of slow sales, but to make room for new up-and-coming all-electric models on its U.S. assembly lines.
What will Subaru do with the Legacy?
Even with the increase in sales, the Subaru Legacy may be an endangered species in North America. Subaru decided to drop the Legacy (Liberty) midsize sedan in Australia in 2020 because of slow sales. Will the North American market be next?
Subaru recently dropped the Impreza sedan for the 2024 model year. Subaru went with the hatchback body style because of its added utility and cargo-carrying ability for those with active lifestyles. 
What's new for 2024 Legacy models? 
The Base Subaru Legacy dome light has been upgraded to LED. The 2024 Subaru Legacy Sport trim level now comes standard with the Subaru Starlink 11.6-inch Multimedia Plus system featuring a Harman Kardon speaker system with a 576-watt equivalent amplifier.
Here is the 2024 Subaru Legacy trim level pricing if you shop for the new sedan this fall. 
For the 2024 model year, the Legacy sedan is still available in five trim levels. The base is priced at $25,985, Premium ($28,285), Sport ($35,585), Limited ($33,035), and Touring XT ($39,285). Destination and delivery fees are included in the price above ($1,090).
The Subaru Legacy is making a surprising comeback with improved sales in four consecutive months. There may need to be more to save it. Stay tuned. 
For additional articles related to the Subaru Legacy, here are a few for your consideration:
Check out the 2024 Subaru Legacy Premium | Driving Review YouTube video
Denis Flierl brings over thirty years of combined auto industry and automotive journalism experience to Torque News readers. He is an accredited Rocky Mountain Automotive Press (RMAP) member. The last twelve years have been spent with Torque News, covering Subaru vehicles and the latest news. Check back daily for his expert Subaru analysis. You'll find the latest stories on the Torque News Subaru page. Follow Denis on Facebook, Social Media Platform X, and Instagram. 
Subaru Report - We've got you covered! Check back tomorrow for more unique, informative SUBARU news, reviews, and previews you can trust.
Please leave your comments below, share the article with friends, and post X to your followers!
Photo credit: Subaru