If you are considering buying a new BRZ sport coupe, you should wait a few months. Before I discuss what's coming next, check out some interesting BRZ stats. 
The 2023 BRZ pulls up the rear again in October. The Subaru BRZ is the slowest-selling model for Subaru of America, but it's the fastest on the track. I recently wrote a story of the family battle between the BRZ and WRX in a friendly drag race. Which sports car won? You might be surprised. 
The Family Battle Between the Next-Gen Subaru BRZ Vs. WRX - The Winner Will Surprise You via @AllSubaru @torquenewsauto #subaru #wrx #brz https://t.co/S9AMeKBC8K pic.twitter.com/1ksFi6rz2u
— Subaru Report (@SubaruReport) July 23, 2023
BRZ by the numbers.
Subaru BRZ sales are not setting any record. The 2023 BRZ sports coupe is still the bottom dweller in SOA's lineup, with 291 sales in October, compared with 278 sport coupes delivered in October 2022. BRZ was up 4.7 percent in October and a 34.9 percent increase for the year, with 3,652 sport coupes delivered to customers. Last year, the BRZ had 2,708 sport couples sold to driving enthusiasts in the first ten months. 
In the U.S., BRZ isn't setting any records, but in Canada, it is. The BRZ just had its best October ever. Subaru Canada says, "The BRZ continues to provide driving thrills, with a low center of gravity, rear-wheel-drive layout, and a 228-hp Subaru Boxer engine. The BRZ sold 92 units for its best October of all time."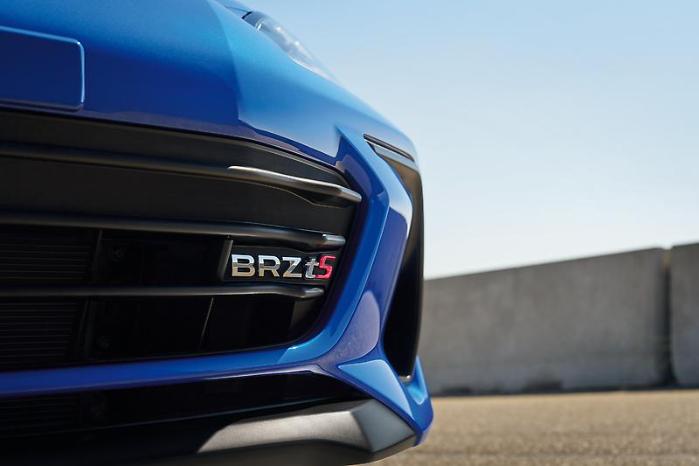 As you can see by the sales numbers, Subaru of America and Subaru Canada don't keep the rear-drive sport coupe in their all-wheel-drive lineups to be a top seller. It's meant to get buyers in the door with an affordable offering. When ready to trade in the small two-door coupe, they'll look at a different model as their needs change. 
The all-new 2024 Subaru BRZ tS is worth waiting for.
Subaru of America announced the new 2024 BRZ tS with additional performance upgrades. I covered the new tS trim level when it debuted at the Subiefest in July, and again, when Scott Speed and MonsterMotoring took the 2024 BRZ tS to Thunderhill Raceway Park for a test run. 
The Subaru BRZ Is The Slowest-Seller, But It's Quick On The Track via @SubaruReport @torquenewsauto #subaru #brz #subarubrz #brztS https://t.co/qXZPRgsLdu pic.twitter.com/D9TD897lbC
— Denis Flierl (@DenisFlierl) October 13, 2023
As I reported earlier, the 2024 BRZ tS is the first U.S.-specification model with a 6-speed manual transmission with Subaru's Eyesight driver assistance system with adaptive cruise control, pre-collision braking system, lane departure and sway warning, and lead vehicle start alert.
But that's not why you should wait for the new BRZ tS, in my opinion. The BRZ tS comes equipped with STI-tuned front and rear Hitachi dampers, ultra-low center of gravity, and precision handling, resulting in greater flexibility and better control and stability.
The tS comes with a high-performance Brembo braking system, including gold-painted 4-piston front calipers, gold-painted 2-piston rear calipers, and larger pads and rotors, which enhances stopping power, fade resistance, and pedal feel. The BRZ tS has 18-inch wheels wrapped in 215/40 R18 Michelin Pilot Sport 4 tires.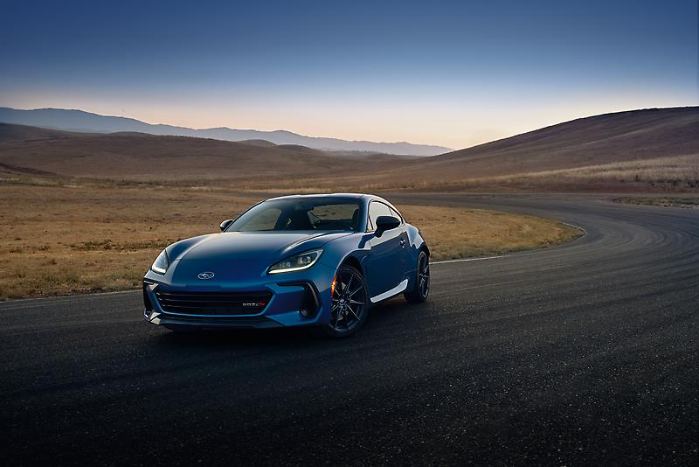 How much will the 2024 BRZ tS cost?
Subaru says the BRZ tS trim level will be available at U.S. Subaru retailers early next year, probably in the first quarter.
Here is the pricing on all 2024 Subaru BRZ trim levels. 
The BRZ Premium with a 6-speed manual gearbox has a starting price of $31,315. BRZ Limited (6-speed manual) has a starting MSRP of $33,815. The Limited with an automatic transmission starts at $34,765. The new BRZ tS MSRP starts at $36,465. Prices include destination and delivery fees ($1,120). 
The 2024 BRZ Premium price increased by $1,700, the BRZ Limited 6-speed manual jumped by +$1,700, and the BRZ Limited with the 6-speed automatic is up by $1,510. Price increases include dealer fees that are raised by $100.
It's your turn. When it arrives next year, will you check out the new 2024 Subaru BRZ tS? 
Thanks for reading, everyone. I hope you enjoyed this Subaru BRZ story. See you tomorrow for my latest Subaru Report.
For additional articles related to the 2024 Subaru BRZ, here are a few of my top stories you may enjoy. 
My Must-Read Top Picks
Also, check out: 2024 BRZ tS | Test Drive with Scott Speed and @MonsterMotoring
I am Denis Flierl, a 12-year Torque News senior writer with 20+ years of Subaru and automotive journalism experience. I enjoy bringing you, the Subaru fans and customers, the most up-to-date Subaru news, reviews, and new model information. You'll find the latest Subaru stories on the Subaru page. Follow me on my The Dirty Subaru website, Dirty Subaru blog, SubaruReport, All Subaru, WRXSTI, @DenisFlierl, Facebook, and Instagram.
I've got you covered! - I cover all Subaru all the time - It's called the "Subaru Report." Check back daily for my expert Subaru analysis!
Please leave your comments below, share the article with friends, and post X to your followers! 
photo credit: Subaru USA